Smartphones perform everything we need them to do, from making phone calls to scheduling meetings. They have the power to tell time, too. However, having a watch is still necessary today. It is way more convenient and it is a perfect way to add style and class. Richard Mille, a Swiss luxury watch brand by Dominique Guenat and Richard Mille, is one of the best watches to add to your watch collection.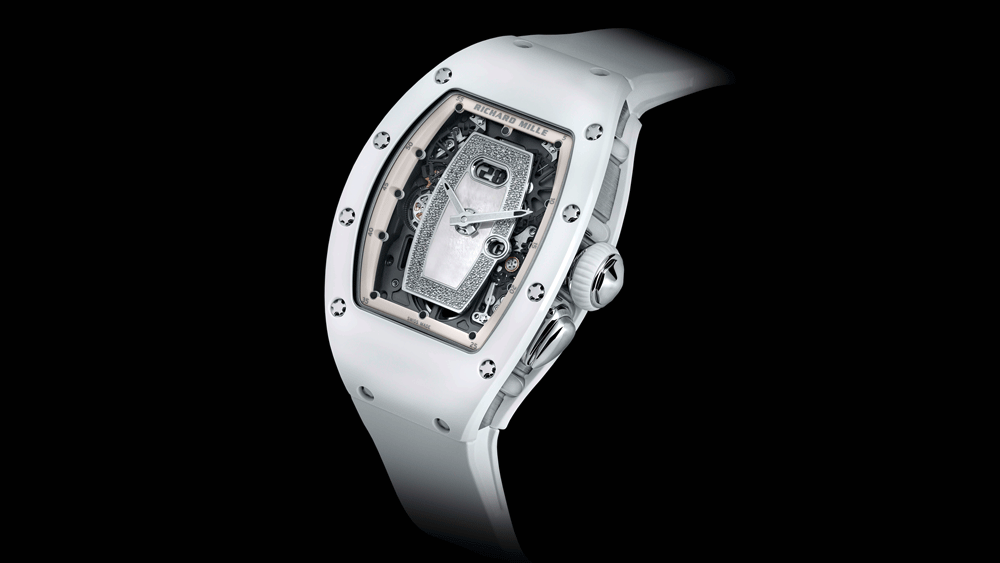 Richard Mille RM037 collection welcomes a $180,000 ladies watch. It has impressive aesthetic and technical features as well as remarkable degree of finish that you can't resist. Dedicating this timepiece exclusively to women, it is bold and fearless and as strapping as other Richard Mille timepieces out there.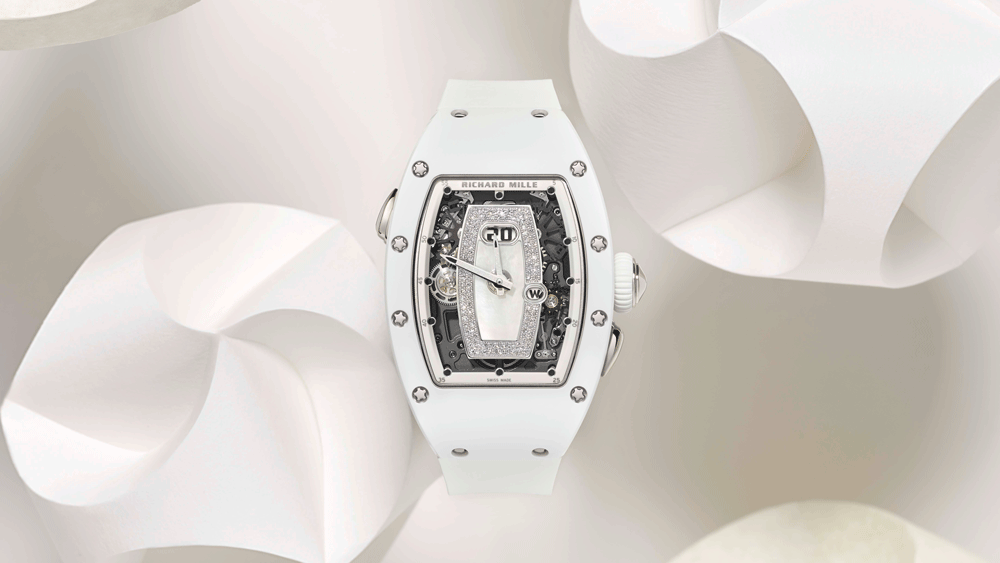 The white ceramic Richard Mille RM 037 isn't just an average ceramic, as it boasts an Alumina Toughened Zirconia (ATZ) that is based on aluminum oxide powder tubes injected at a pressure of 2,000 bar. ATZ features elasticity, high strength, and wear resistance. Therefore, the buyer can expect the Richard Mille $180,000 to be resistant to abrasion, scratches, shocks, and water.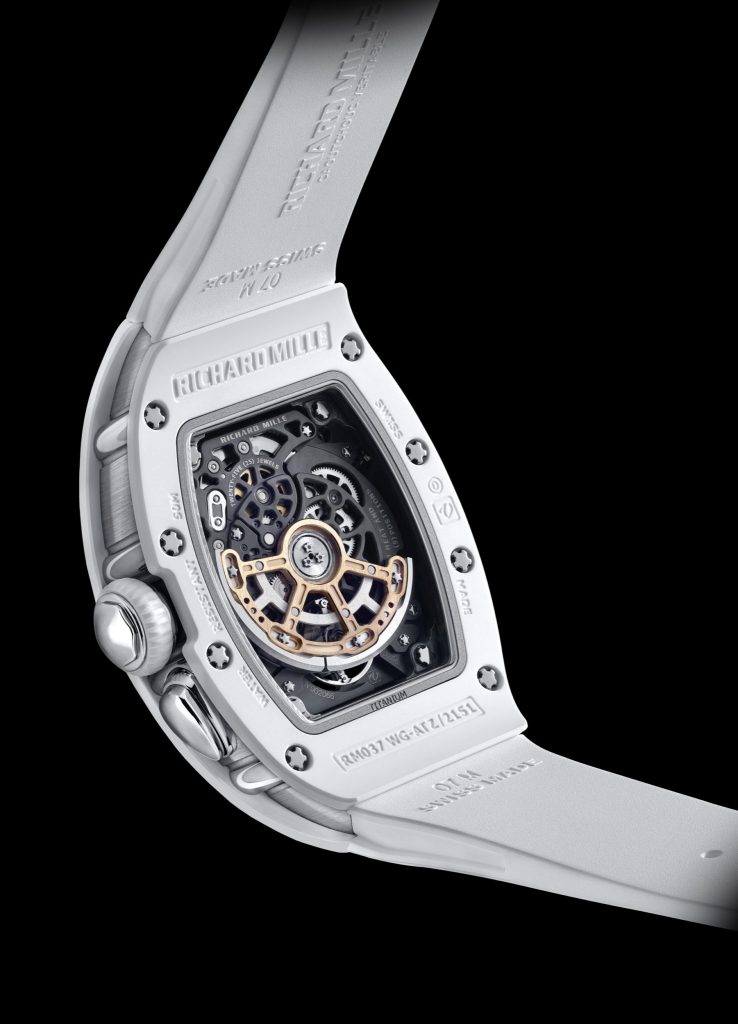 In addition, the Richard Mille $180,000 ladies watch has a satin-finished white gold case-band, a dial embellished with mother-of-pearl and diamonds, and two push-buttons refined in white gold. Such characteristics add some sophistication to the otherwise sporty-looking watch.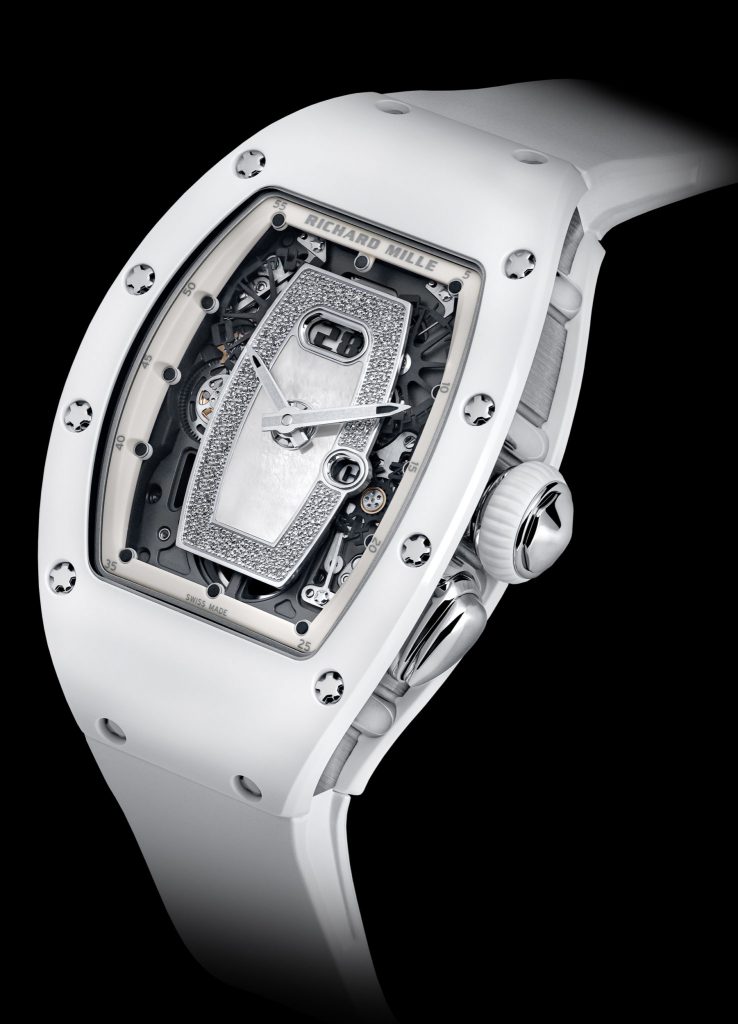 The job of the two push-buttons in a refined white gold is to set the date and to perform other functions. When it comes to the structure of the crown, it has a patented stem-crown assembly, which offers complete protection. There's so much to love about the new addition to the Richard Mille collection. If you're interested, it's available in all Richard Mille retails worldwide.