Since 2001, the Parmigiani Fleurier Kalpa has been adding elegance to the wrists of men, and with the new Kalpa collection, the classics have been reinvented to become the modern-classic.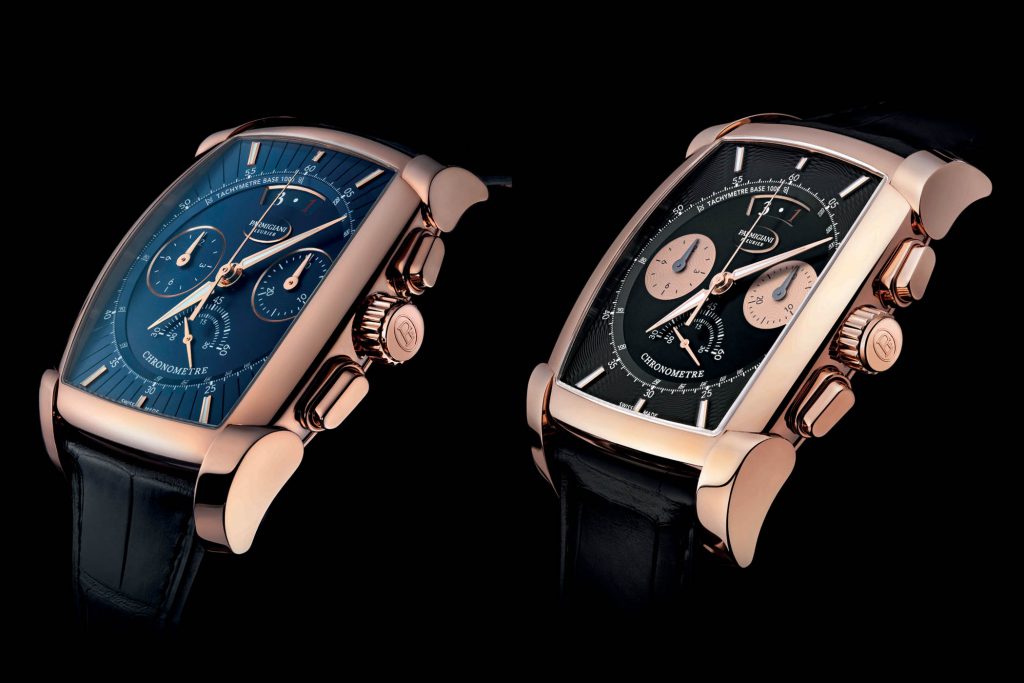 Wherever you go, talking about Parmigiani Fleurier Kalpa will return praises as this is a collection made for offering luxurious elegance while adding top ergonomics, proportions, and readability. Since 1998, Michael Parmigiani tonneau-shaped caliber (PF110) has become an imposing movement design, bringing two high-performance technologies to the Parmigiani Fleurier Kalpa collection.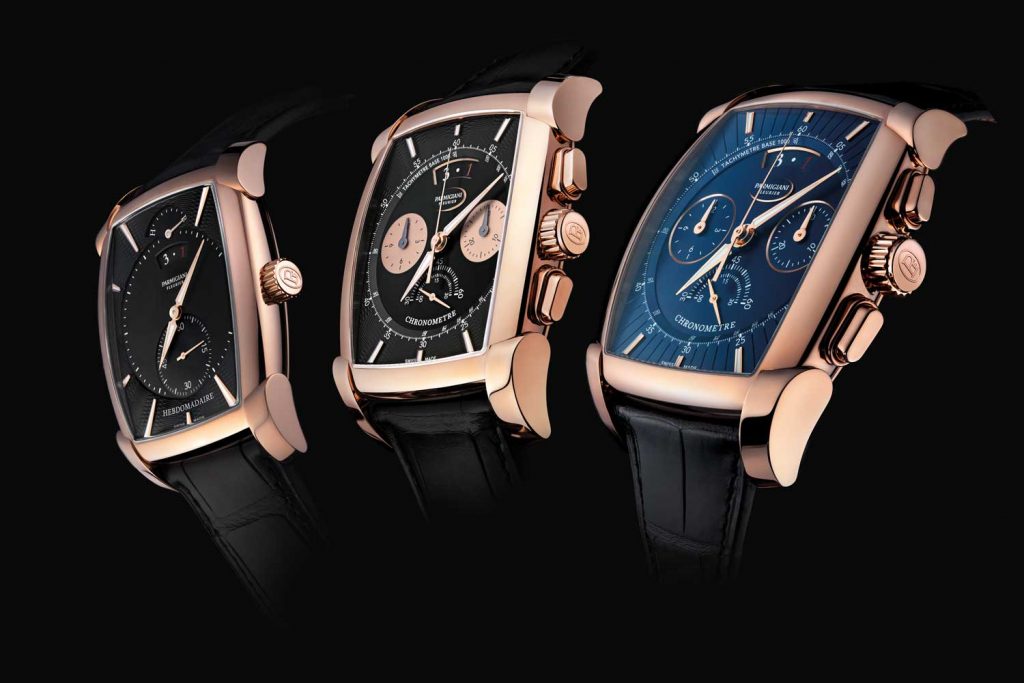 The first is the latest version of the original Fleurier caliber (PF110), the PF442, while a second cut-edge technology, the chronograph movement in solid gold; the first of its kind, featuring PF362 and PF365 movements.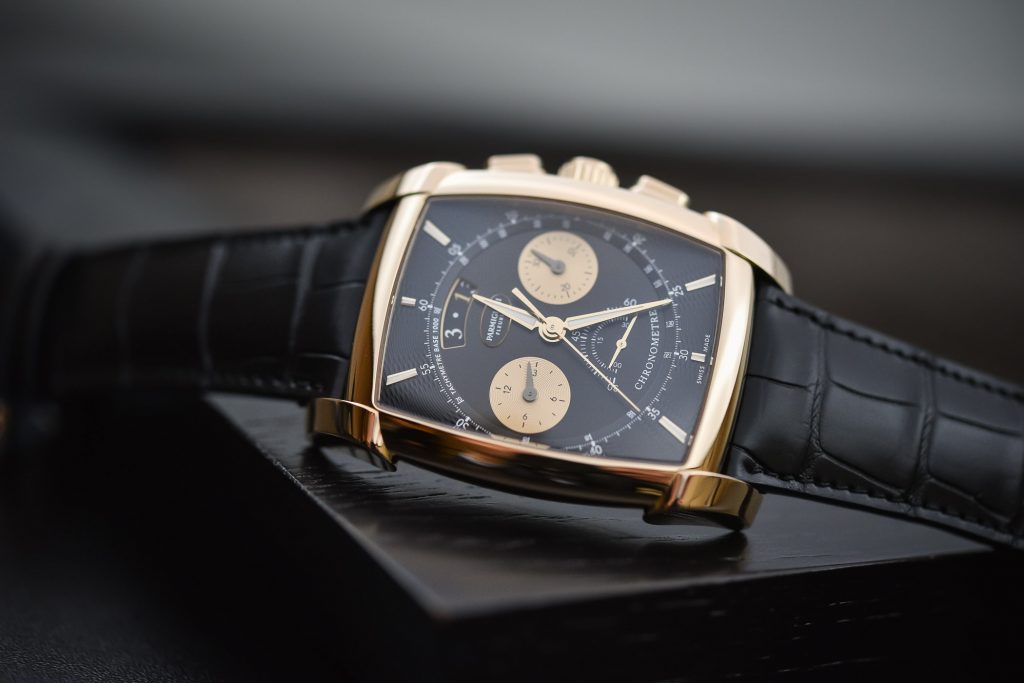 The new collection includes 4 new models: the Kalpa Hebdomadaire, Kalpa Qualité Fleurier, Kalpa Chronor and Kalpa Chronomètre plus a Deluxe version, the Parmigiani Fleurier Kalpa XL tourbillon.
Let's take a closer look Kalpa Hebdomadaire and Qualité Fleurier.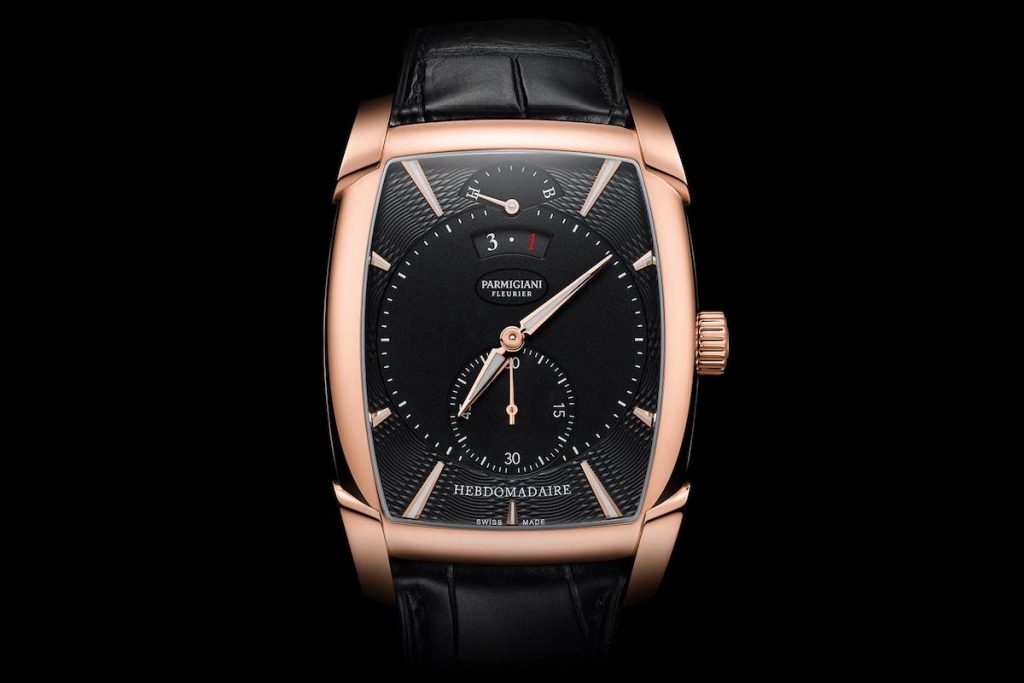 A hand-wound piece featuring the top version of the Parmigiani Fleurier brand's caliber, the new PF442,
boasting a Fleurier Quality Certification award. The oscillation frequency of both timepieces is of 21,000 vibrations per hour and you can see the movement in the back part of the case. The strap allows a tight fastens to the wrist with a classic black alligator texture.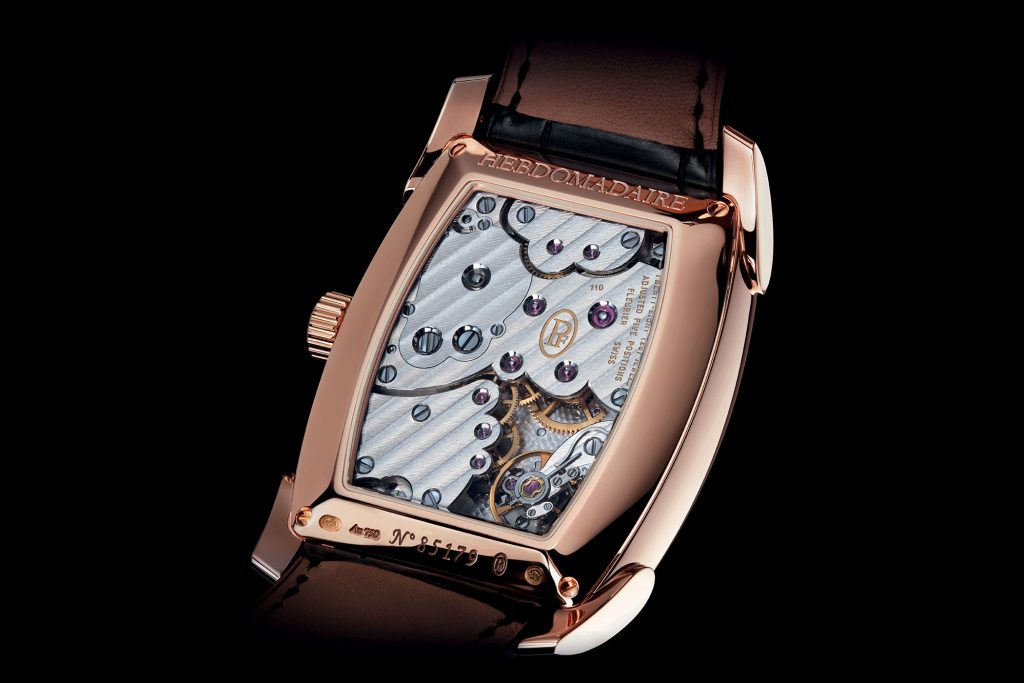 Both versions feature the Fleurier's signature case on rose gold. The difference lies in the dial; the Qualité Fleurier is basic with hours, minutes and date, while the Hebdomadary features seconds and 8- days power reserve.
Kalpa Chronor and Chronomètre
Bringing elegance to one of the more complicated features of Haute Horlogerie: the chronograph, you find the Chronomètre and Chronor Parmigiani Fleurier Kalpa models.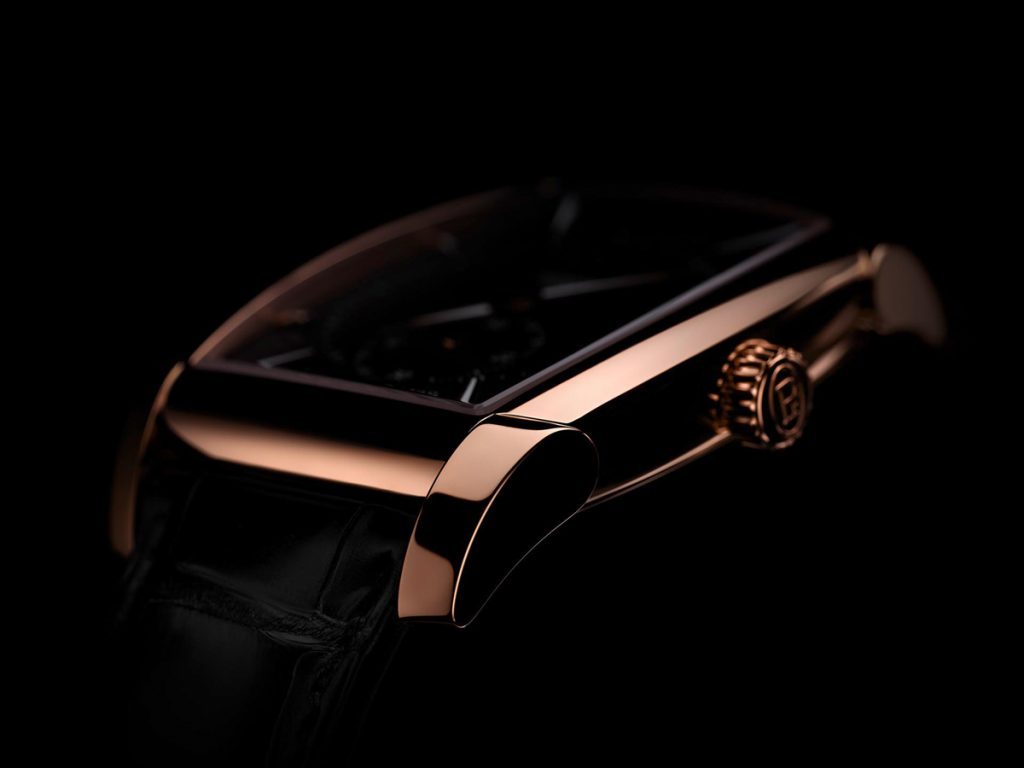 The Chronomètre offers a PF362 with a frequency of 36,000 vibrations per hour, featuring a blue finish dial with hours, minutes, small seconds and chronograph functions. On the other hand, the Chronor is the state-of-the-art masterpiece of this collection as it offers the world's first solid gold integrated self-winding chronograph movement, the PF365. While offering the same 36,000 vibrations per hour, its quality standards are superb.
Kalpa XL Tourbillon Special Edition
Two special editions on the Kalpa Collection include the Parmigiani Fleurier Kalpa XL tourbillon and the Chiaroscuro birthday edition.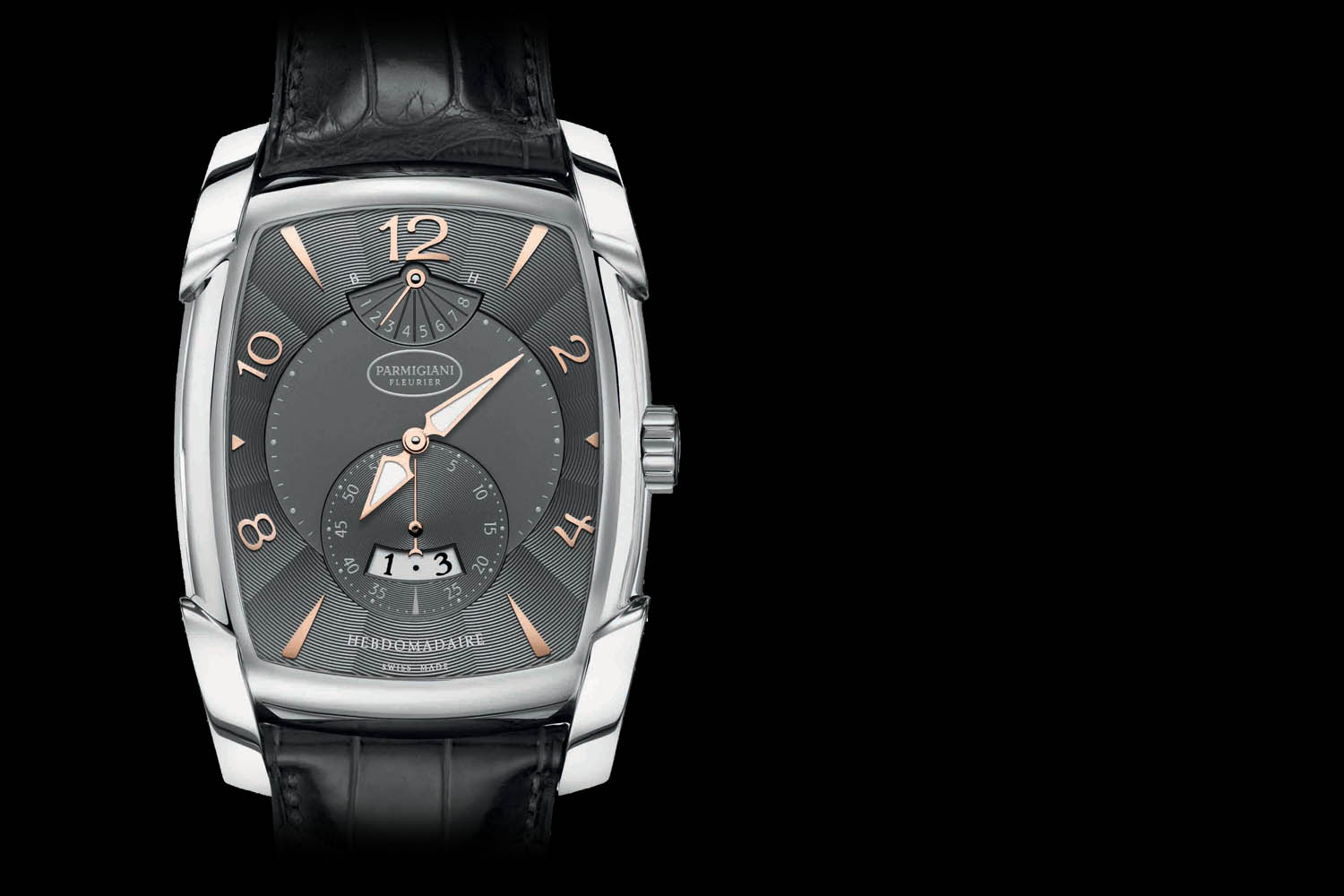 With only 30 pieces of each, these editions feature the Tourbillon 30 seconds' technology rotates every 30 seconds, giving greater constancy of its settings. That exclusive technology, paired with their unique Calibre PF501 and their unique designs make these special editions invaluable luxury timepieces.