The Writing instrument industry has reduced so much with the increasing popularity of digital tools, that the creation of pens is now a thing of luxury.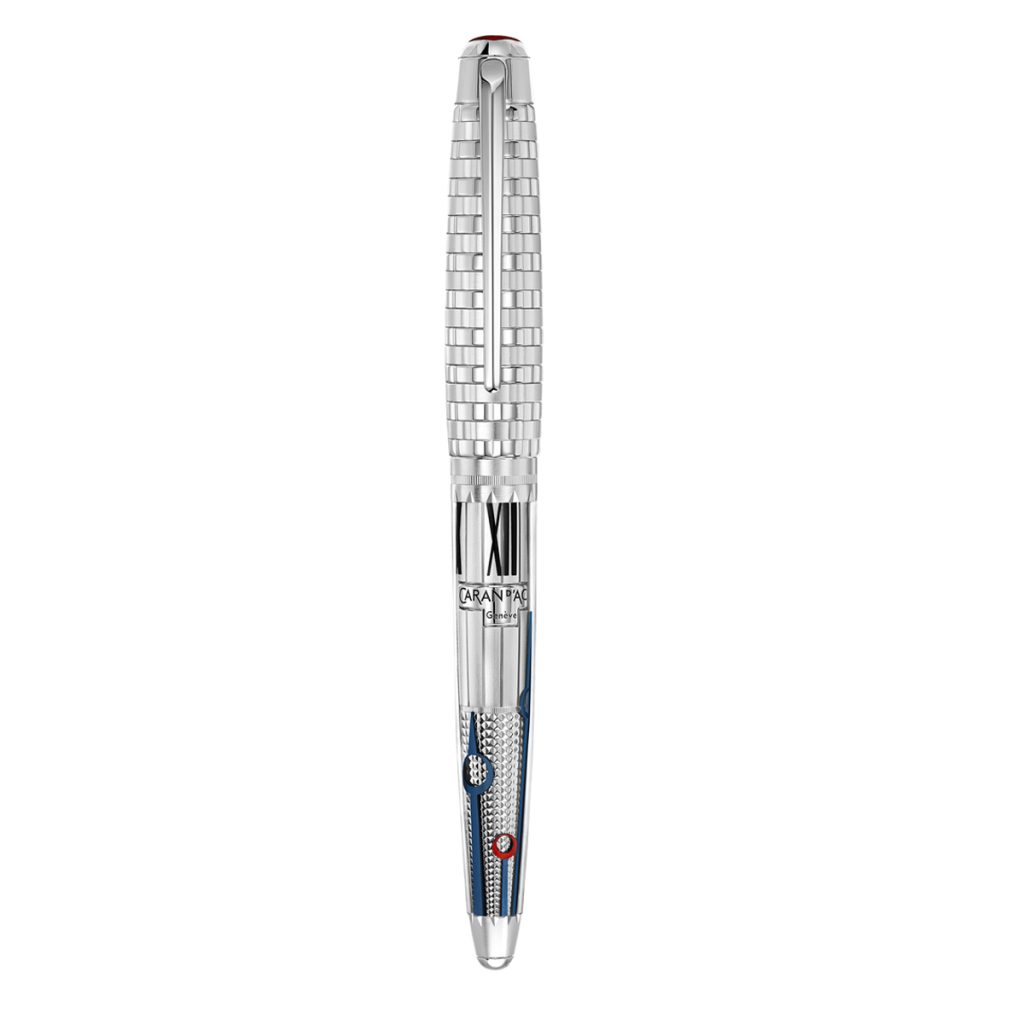 That's why only the most historical brands are still on the avant-garde of these exclusive products. That's the case of Caran d'Ache, which is still capable of marveling at the world with its creations, such as the Caran d'Ache 1010 timekeeper. Caran d'Ache 1010 timekeeper, the combination of multiple crafts.
Caran D'Ache 1010 Timekeeper is a writing instrument that can boast about many qualities. Starting from the fact that it is made in a house with more than a hundred years of experience, the desirable features of the Timekeeper are priceless.
With headquarters in Geneva and a 100% Swiss production, the house is far from being only a "writing instrument" factory. Surrounded by renowned watch brands and with so many years of work, Caran D'Ache masters more than 90 crafts inside its facilities.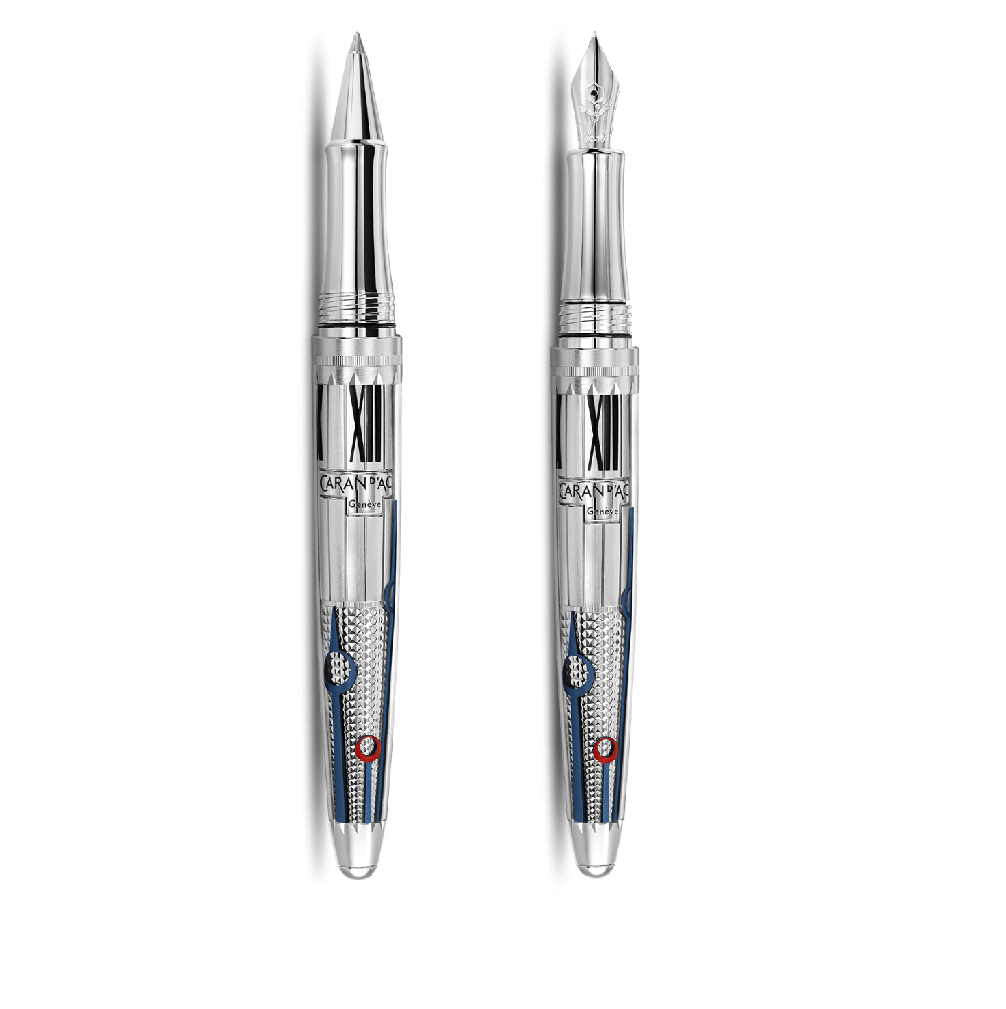 That's something to celebrate, and the brand has decided to do it with the Caran D'Ache 1010 Timekeeper; a collection of instruments that honor the horology craft. Inspired by another special edition dated from 10 years ago, the Timekeeper collection hides many details that resemble the antique technique.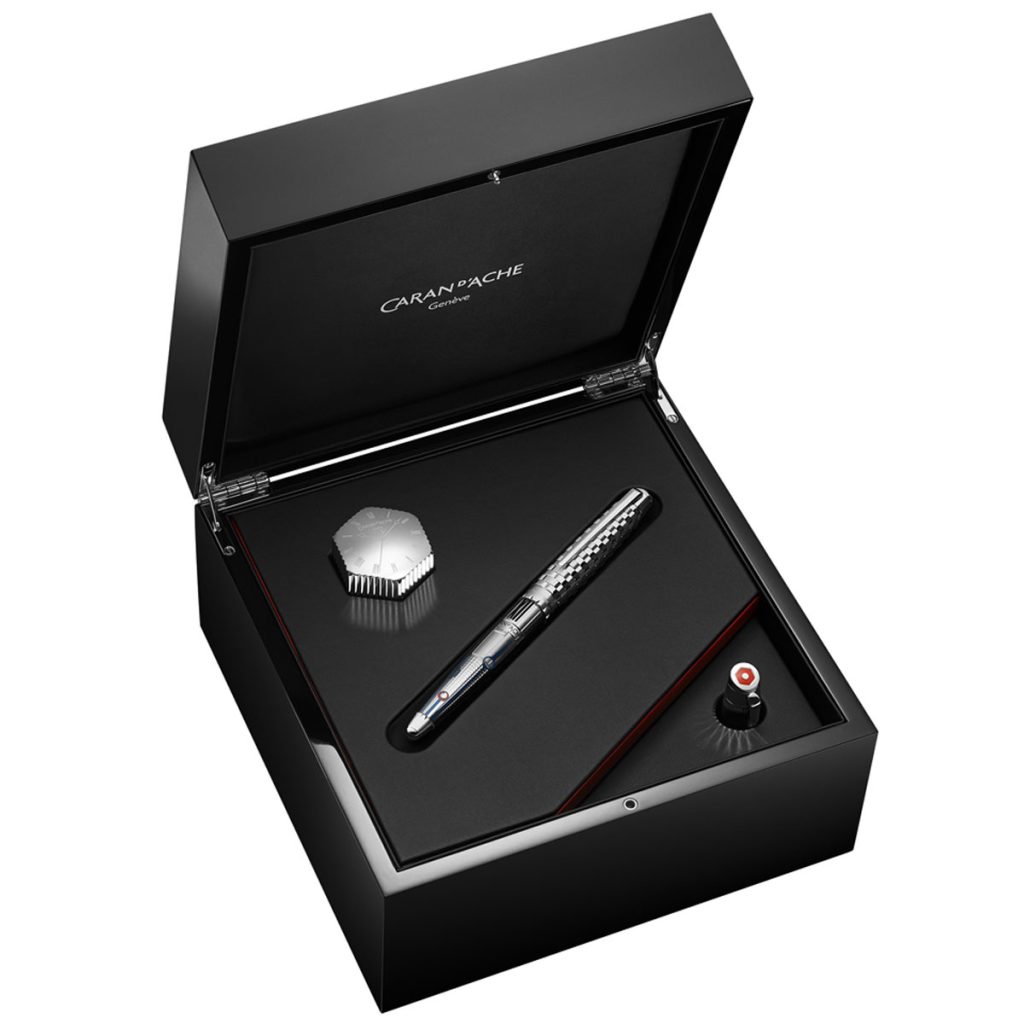 Following the watchmakers' style, the collection featuring roller and fountain pens has been made with a meticulous care for detail. But even the most expert eyes will need more than one inspection to unveil all the particularities on these instruments.
Caran D'Ache 1010 Timekeeper Design
To begin with, you can appreciate some features that stand out in its design and automatically resemble the watch craftsmanship. Roman numerals and Dauphine-style blue watch hands clip are the presentation letters of the collection.
But when you deepen more in the design, you'll find even more subtle elements. When the cap meets the body, a reminiscence of a watch bezel appears in the form of a ring, including notches and even 120 graduations that represent the seconds.
A ruby is set into the piston pump as the most precious jewels used for improving the function of watches. The nib also represents the lavishness of writing instruments and Swiss watches as it is pure 18-carat gold, making the writing smooth and satisfactory.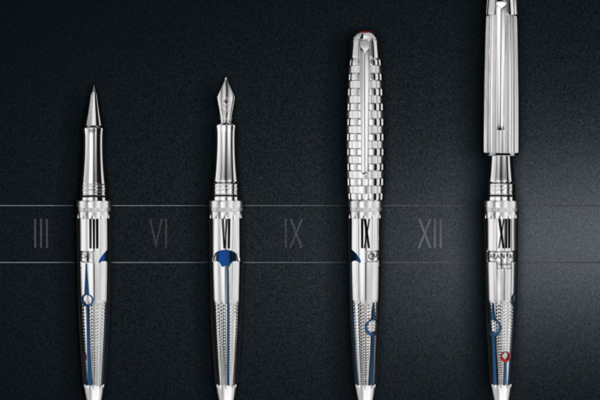 Finally, the Caran D'Ache 1010 Timekeeper is hand treated in the same way watches are, with a delicate polish, engine turning, lacquering, engraving, and PDV. A collection created only for those who appreciate luxury and fine craftsmanship.