Instead of wearing ring a golden bracelet, having a premium luxury watch by Vacheron on the wrist, is something more desired to fashion lovers. As the continuation of the legacy of the trend, they are about to unveil an all-new limited edition timepiece Constantin Metiers d'Art The Legend of Chinese Zodiac.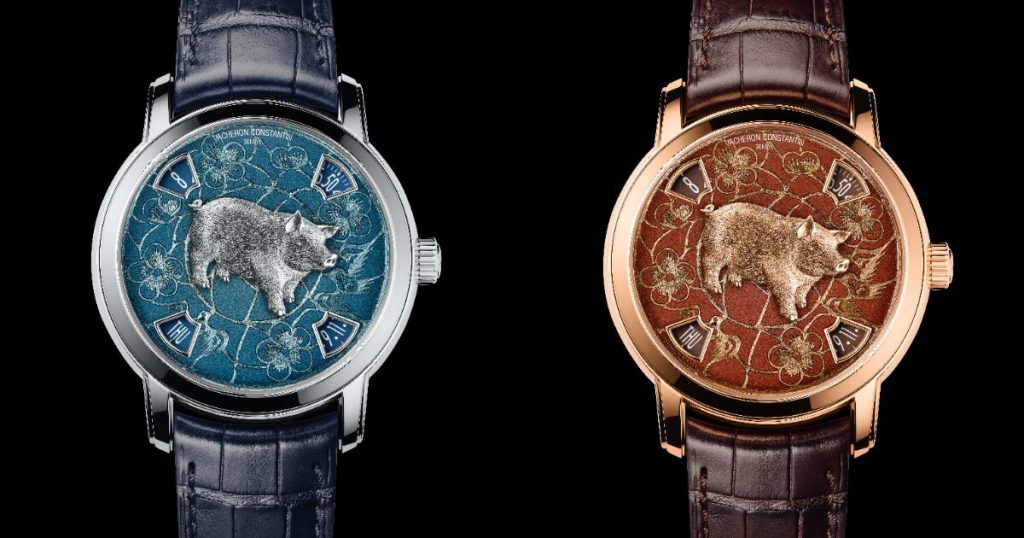 Whereas Vacheron is known for the Swiss-French Tourbillion touch, this time the theme of the dial has been ancient Chinese Zodiac signs. The most amazing feature is the appearance of the vegetation as floating over the front.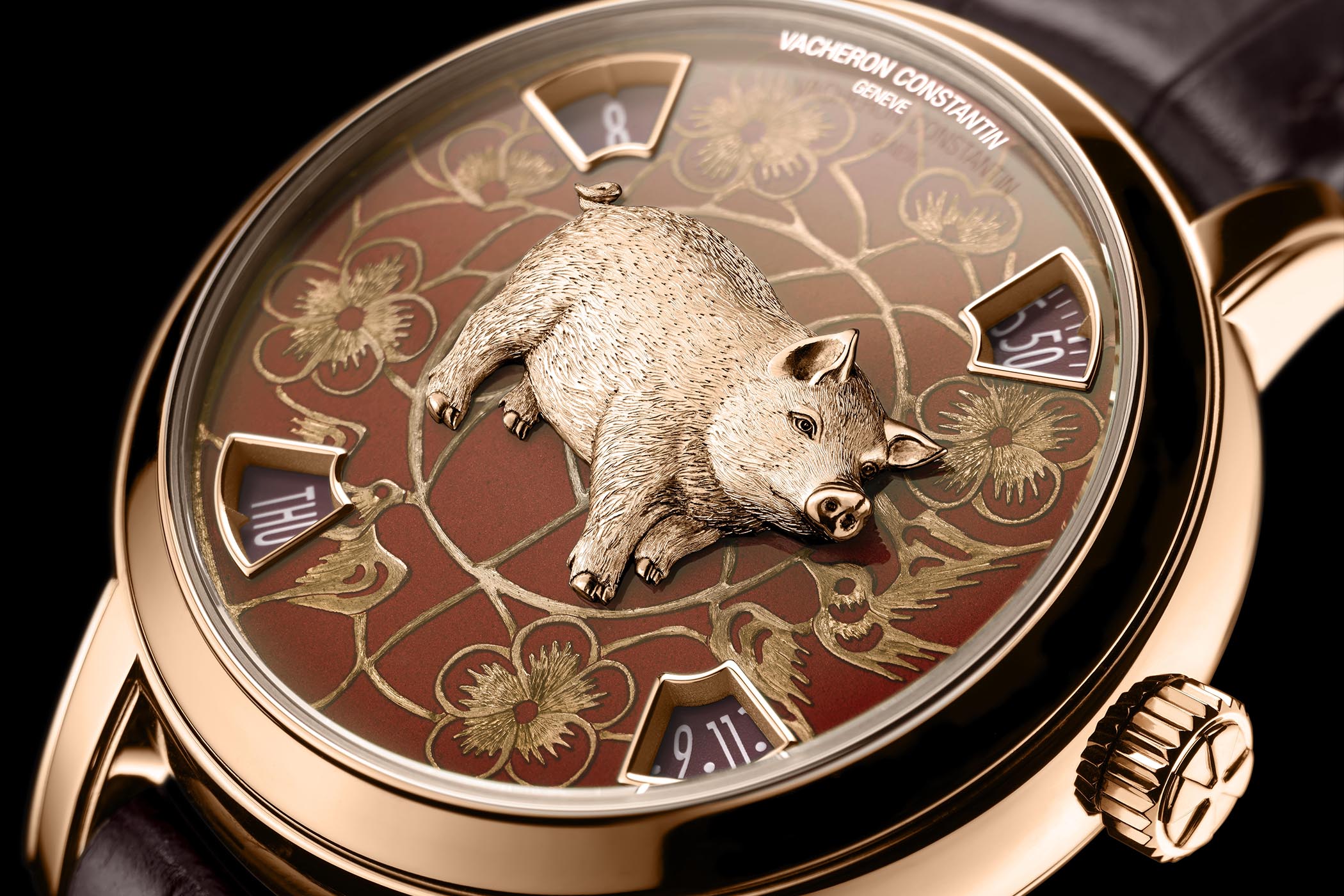 As always, this timepiece is handcrafted by a group of experts artisans for the best finish. As the making process, Vacheron has stuck to a series of rigorous process of metal toughening, and testing which includes firing the dial in 900 temperature and painting it repeatedly till the desired contrast is achieved.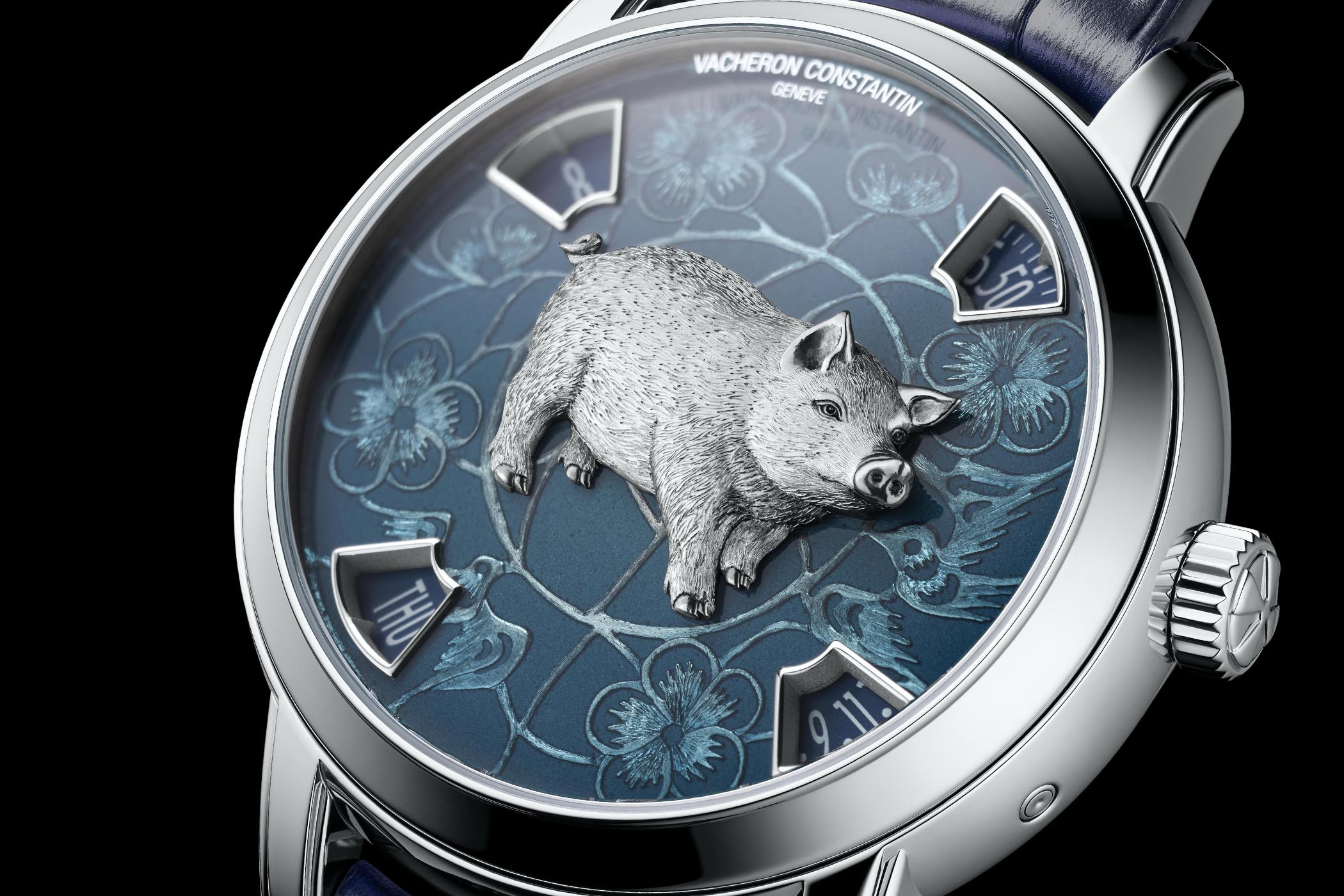 Sapphire blue and bronze gold are the main two color variants of this watch. The platinum makes the golden pig, which is the central attraction of this grand timepiece is installed right at the central zone of the dial. It contains four small windows at four corners, each of which indicates a specific parameter— hour, minute, date and month. The oscillating weigh made of 22 Karat gold at the back cover is really a pleasure to watch as well.