One of the top famous names in Scottish Whisky has released its new expression, which marries the Finest Scottish and French tastes to make a celebratory dram.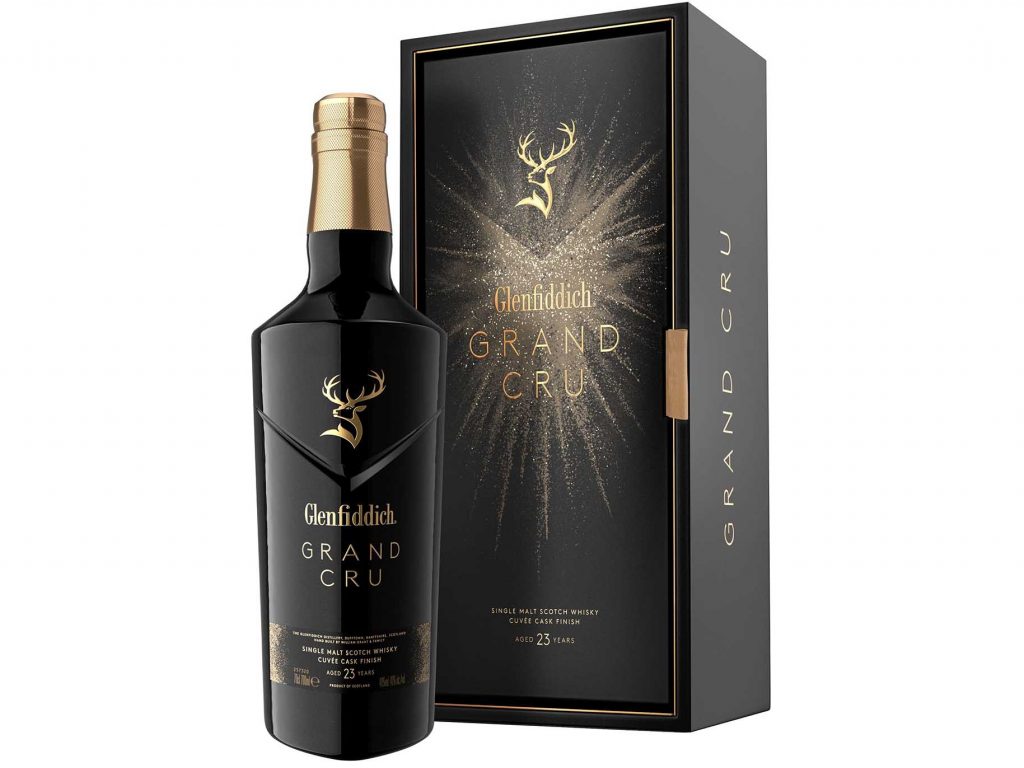 Glenfiddich Grand Cru is a twenty-three year old single malt, which has been aged in European and American oak casks before being finished in French oak cuvee wine casks for up to 6 months. Bottled at forty percent ABV, the whisky is presented in Glenfiddich iconic shaped bottled and comes housed in a rotating gold and black box. Visitors can also pick up a bottle at picked airports.

Grand Cru is the just Glenfiddich Single Malt Whisky to undergo this finishing in French Cuvee casks, which one have the liquid that goes on to become of the world's most celebrated tasty wines.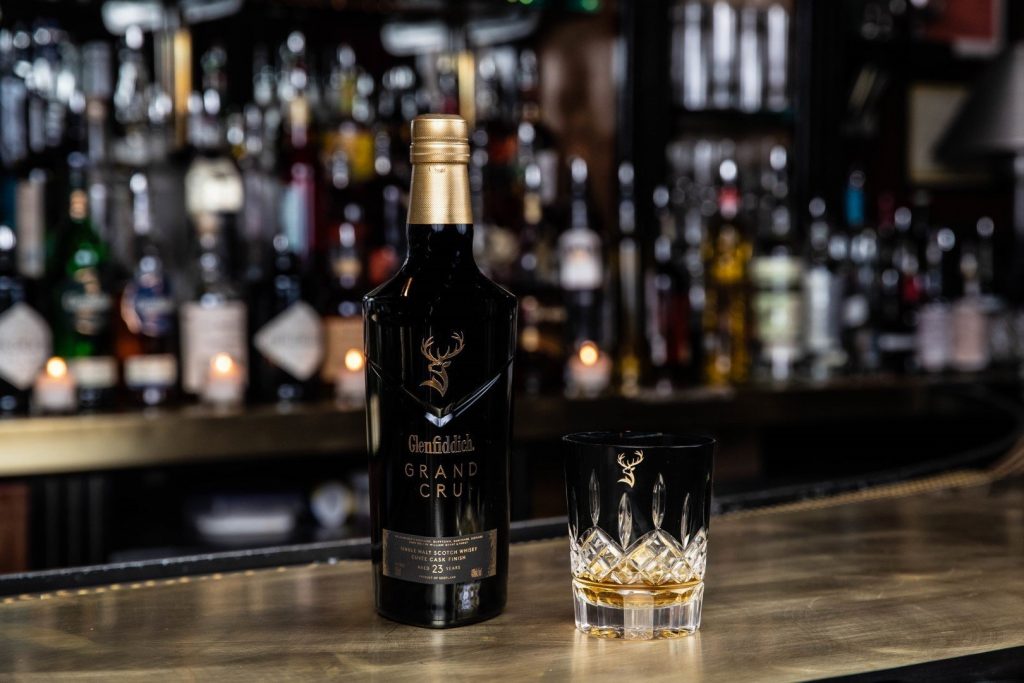 Created to celebrate an occasion, as is general with drinking sparking whisky or wine, Glenfiddich malt master, Brain Kinsman, commented: "Breaking category meetings once more, this unusual alliance presented a remarkable chance to make a spirit that additional elevated our special Glenfiddich style.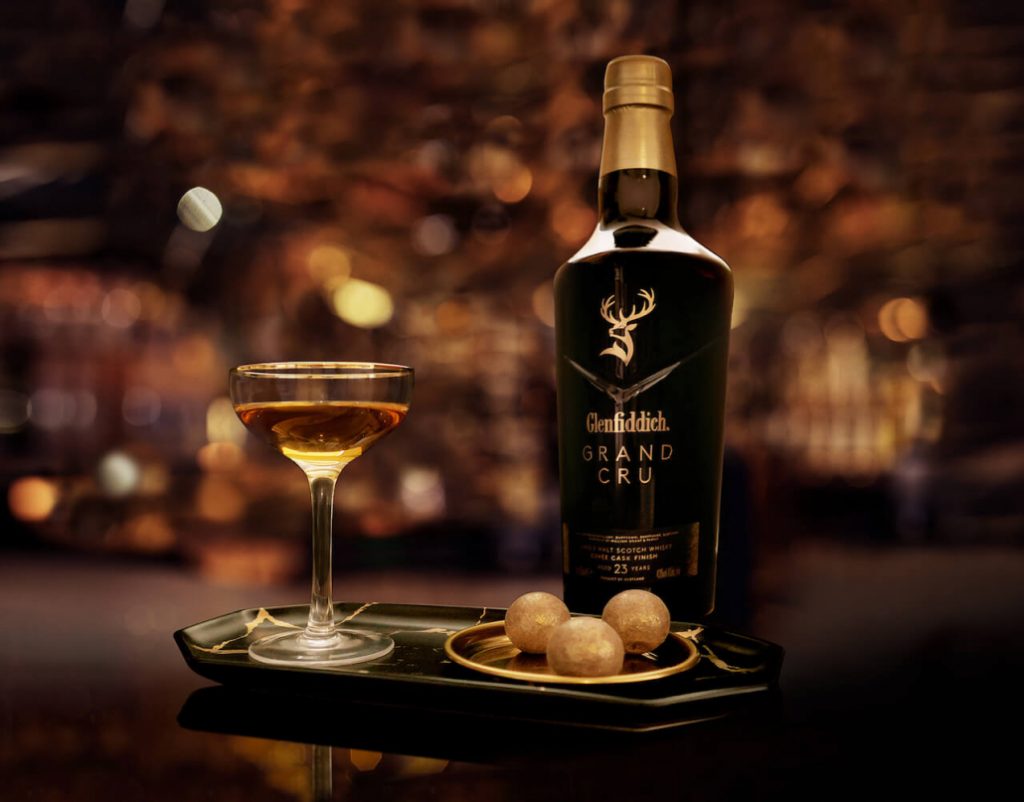 Glenfiddich Grand Cru is offered in a sheer black glass bottle and black box spec a golden firework design.
The expression is accessible to purchase today from London-based department store Harrods exclusively for 2 weeks and direct from the Glenfiddich site for €220. It will also be accessible to buy from luxury whisky retail stores and high-end venues from 18 September.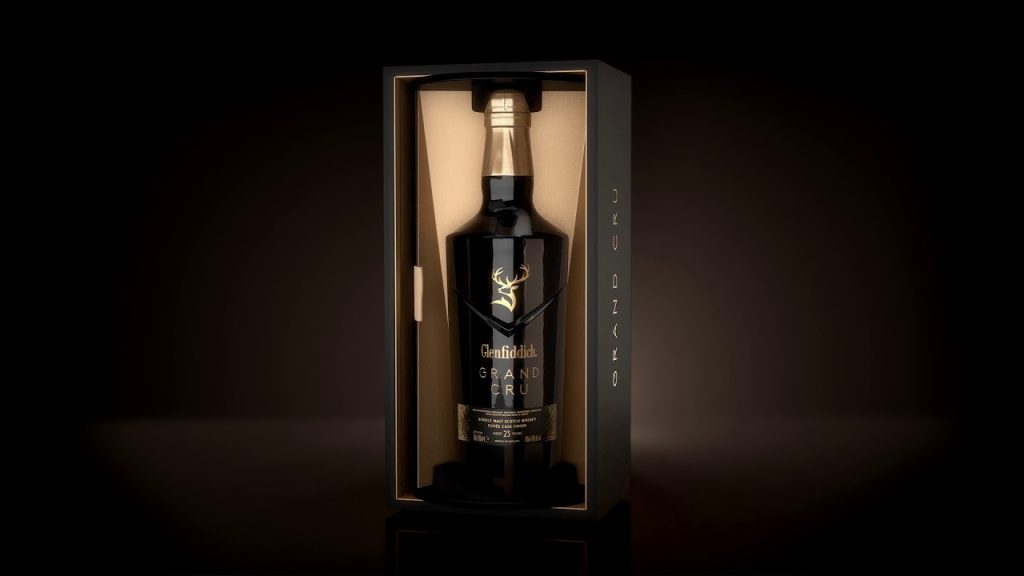 Last year, Glenfiddich spread its experimental series with the release of Fire & Cane – a smoky one malt Scotch finished in rum casks. Released today, 3 September, in Singapore, Scotland, America and Canada, it will be accessible exclusively in Harrods with a RPR of €220.
This expression is a part of a fresh set of grand releases, with additional releases to be unveiled in 2020.