A GWR (Guinness World Record) has been established for the most luxurious port wine sold at the sale. The first of 5 Lalique demijohn decanters, every item engraved with a name form one of the 5 van der Niepoort generations, has been sold for €111,000. This antique port, made by the first Franciscus Marius van der Niepoort, Niepoort generation, was sold at Acker Merrall and Condit, Hong Kong.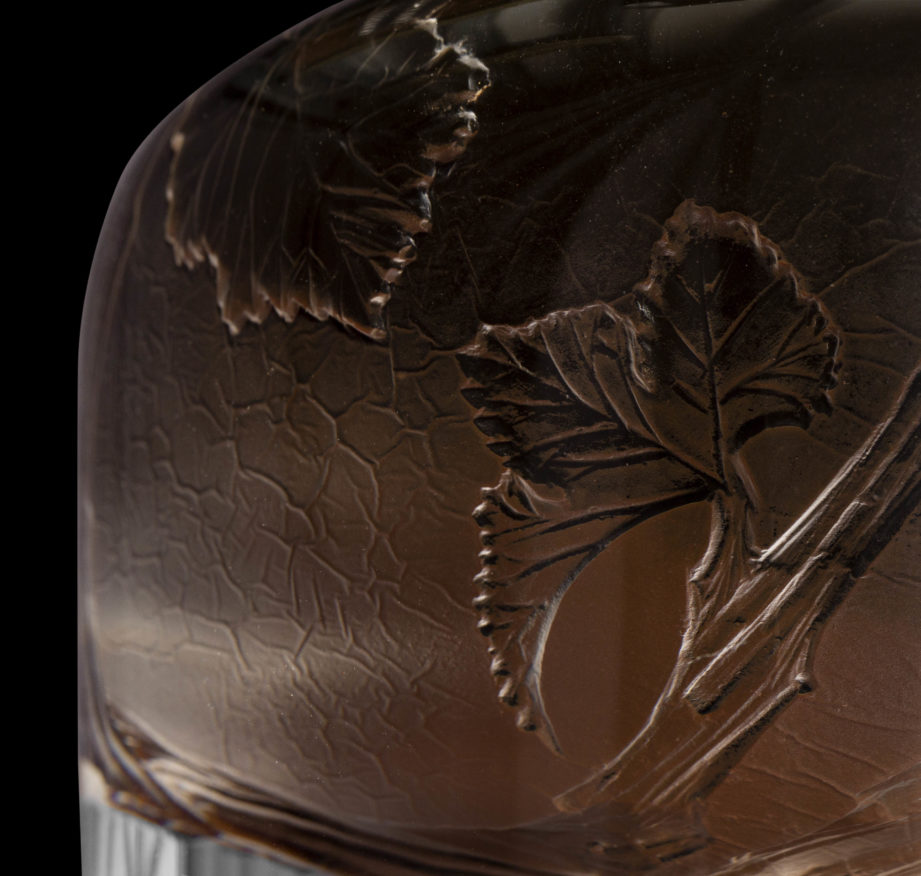 All of the 5 decanters made, represents a creation of the port wine line from its base in 1842 by the Franciscus Marius van der Niepoort up to Dirk van der Niepoort, the 5th generation, who runs the corporation now. Every decanter is uniquely signed, numbered and covered with the over 150-year-old classic port from a creative Niepoort demijohn decanter, packed in 1905 with an 1863 classic in the Niepoort cellar in Porto.
Dirk van der Niepoort stated, "We just have 1demijohn from the year 1905, which holds one of our primary wines, 1863. It's an extremely rare port, the outcome of years of dedication and super fine craftsmanship. A full-size wine, but extremely refined, not too sweet but exceedingly concentrated."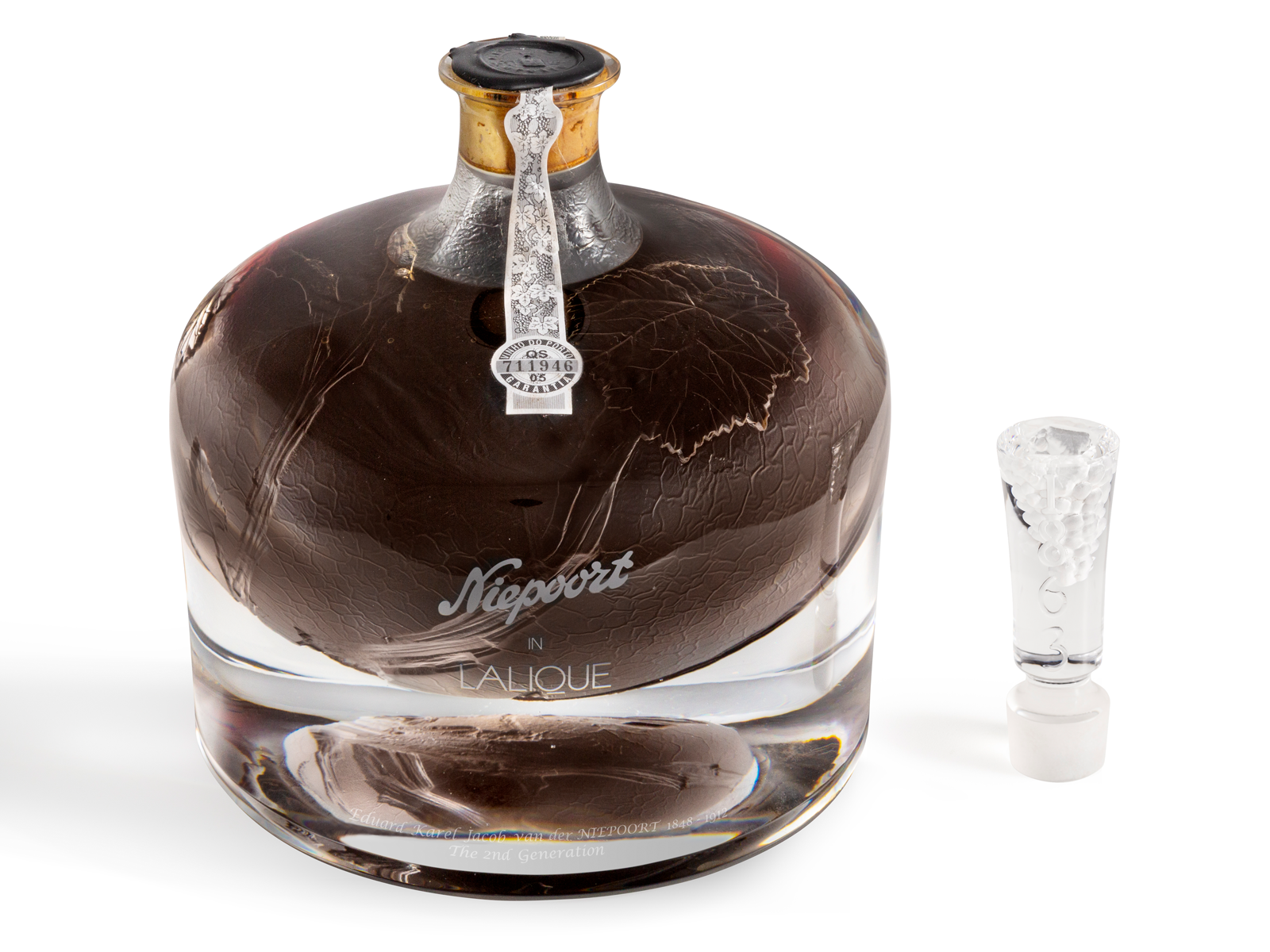 The Niepoort in Lalique in the year 1863 decanter is filled in an extraordinary Macassar ebony wood cupboard with Lalique grape outline crystal inlays, a present to the successful bidder. The formation of the decanter is backed on the unique eleven-liter demijohn from 1905 made using one of the antique glass production techniques, a nod to the inheritance of both Niepoort and Lalique, lost wax' or 'cire perdue, a method learned and passed down generations to generation of craftsmen and still applied now at the Lalique factory in Alsace.
As for other older wines, there're remain18th century Madeiras that rarely are offered at the sale but the re-casting of the Niepoort found a willing purchaser and, with4 more in stock, this evidence might yet be broken.