Step into the luxurious abode and be greeted by a dazzling foyer adorned with glossy stone tiles and sparkling crystal chandeliers overhead. A formal dining room with a panoramic wall covering and parquet floors in the living room are only two examples of how the interiors of the property, like the exterior, are fascinated with the traditional.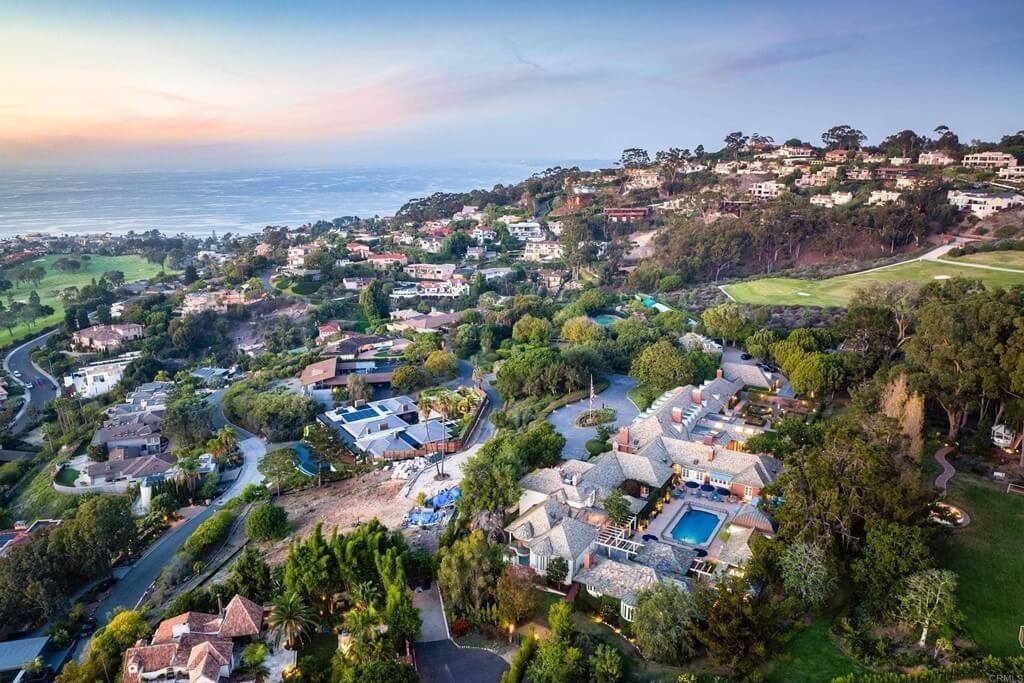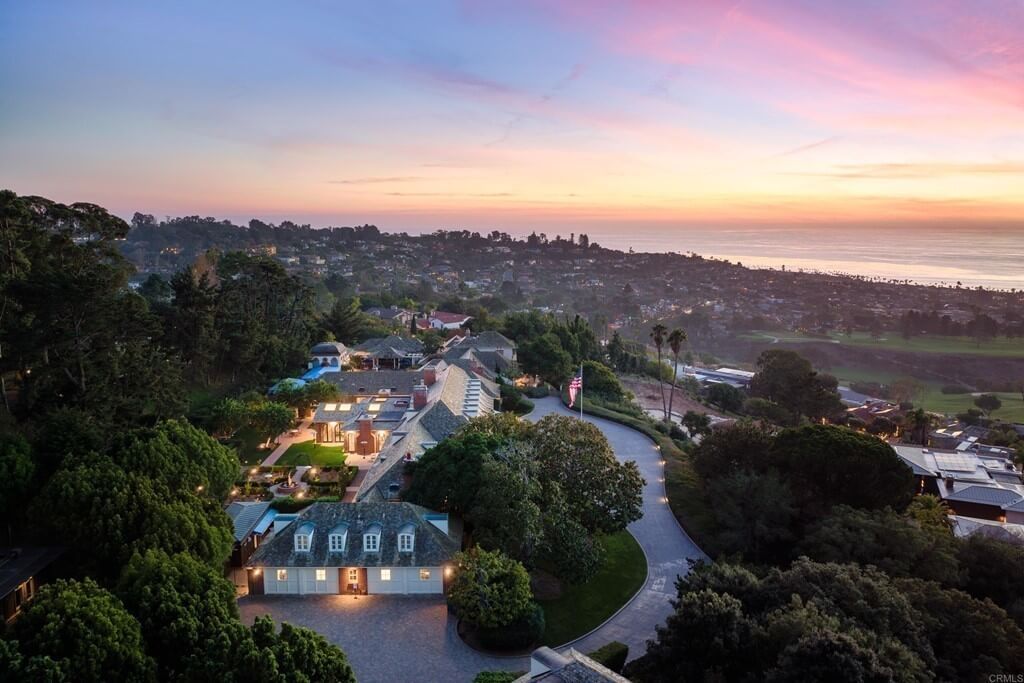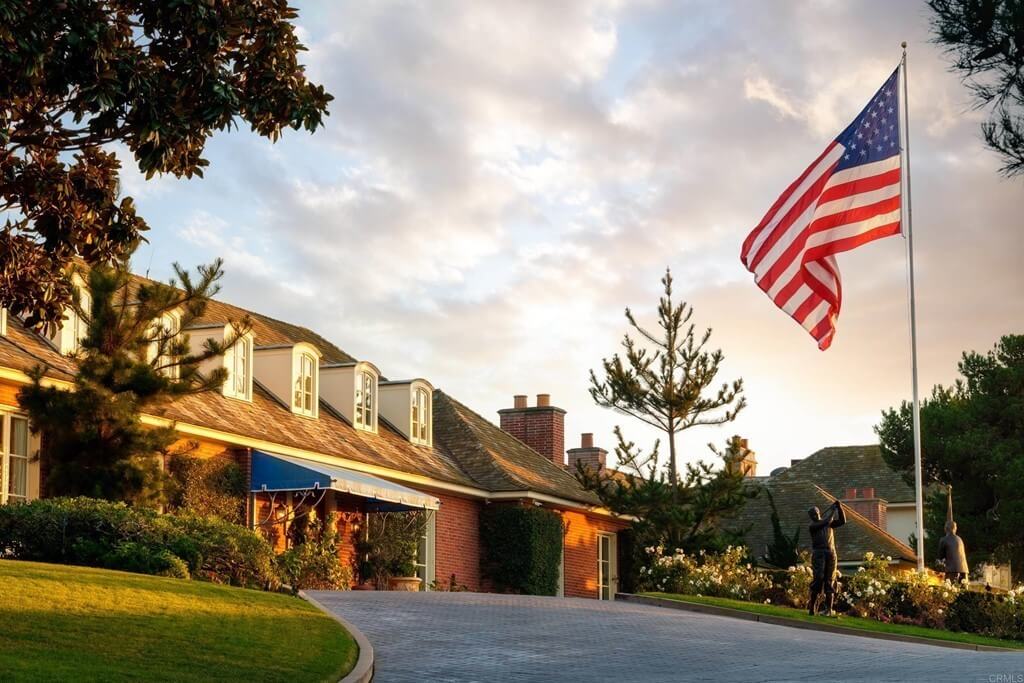 Elevate your home's sophistication with the kitchen – the epitome of elegance and formality. Experience an otherworldly ambiance in this space, elevated by the exquisite custom millwork adorning the expansive island and ceiling. Revel in the seamless indoor-outdoor flow as multiple sets of French doors unveil the stunning backyard. Accompanying this oasis are a cozy dayroom and a second, laid-back dining area complete with a convenient wet bar.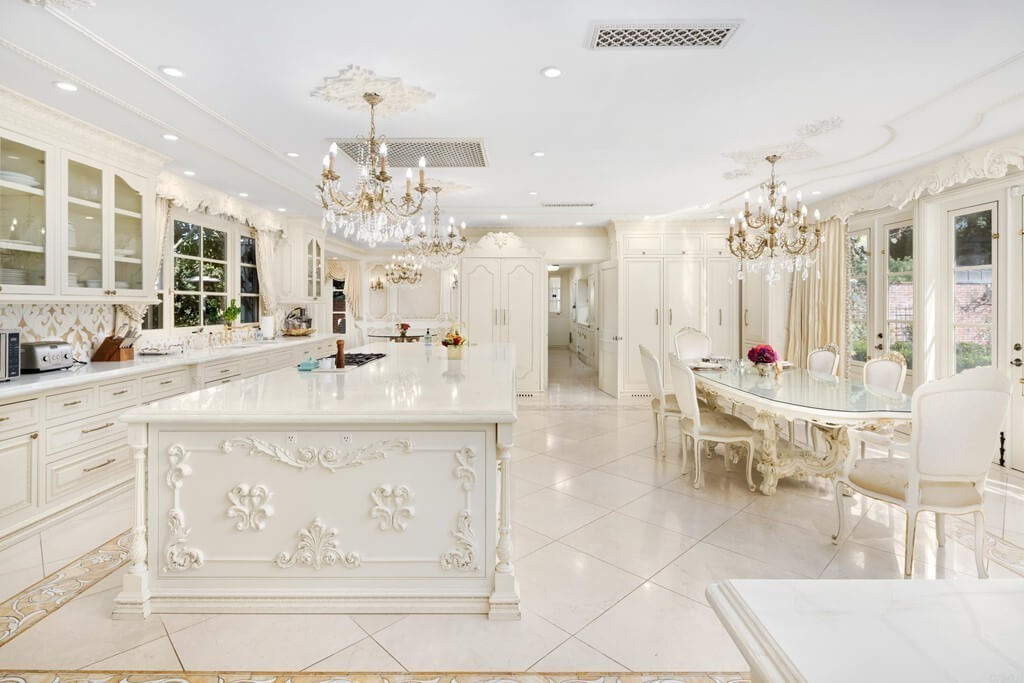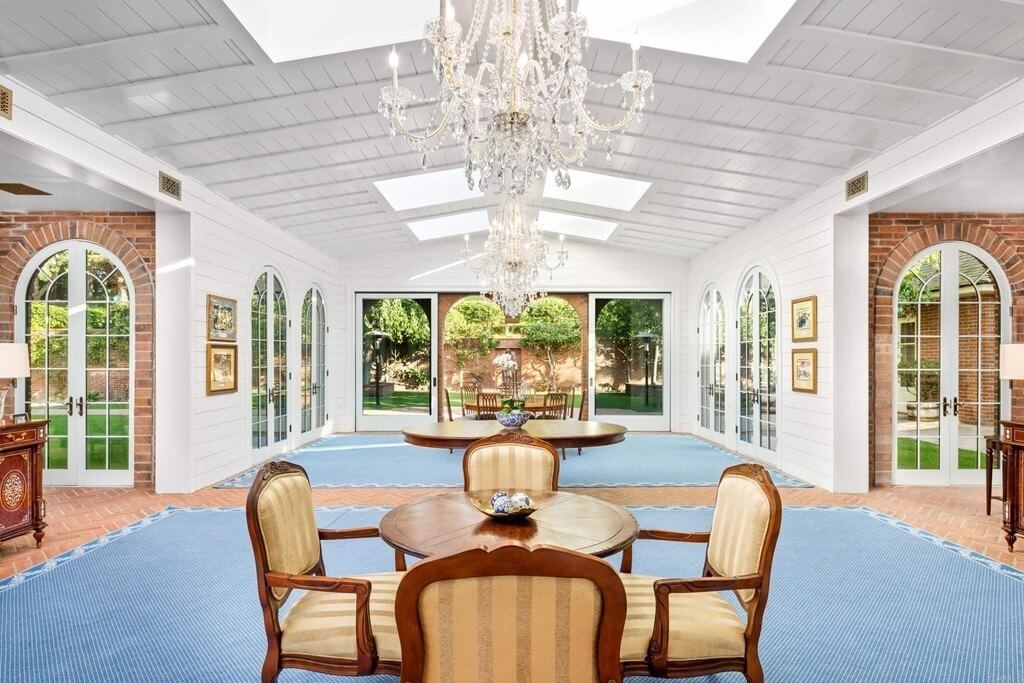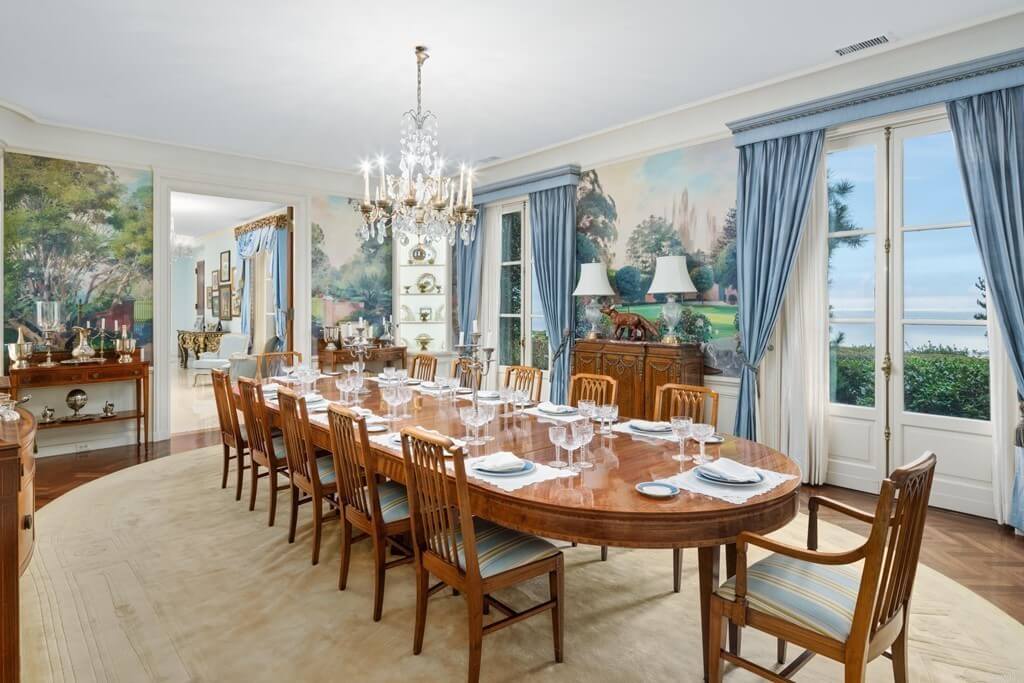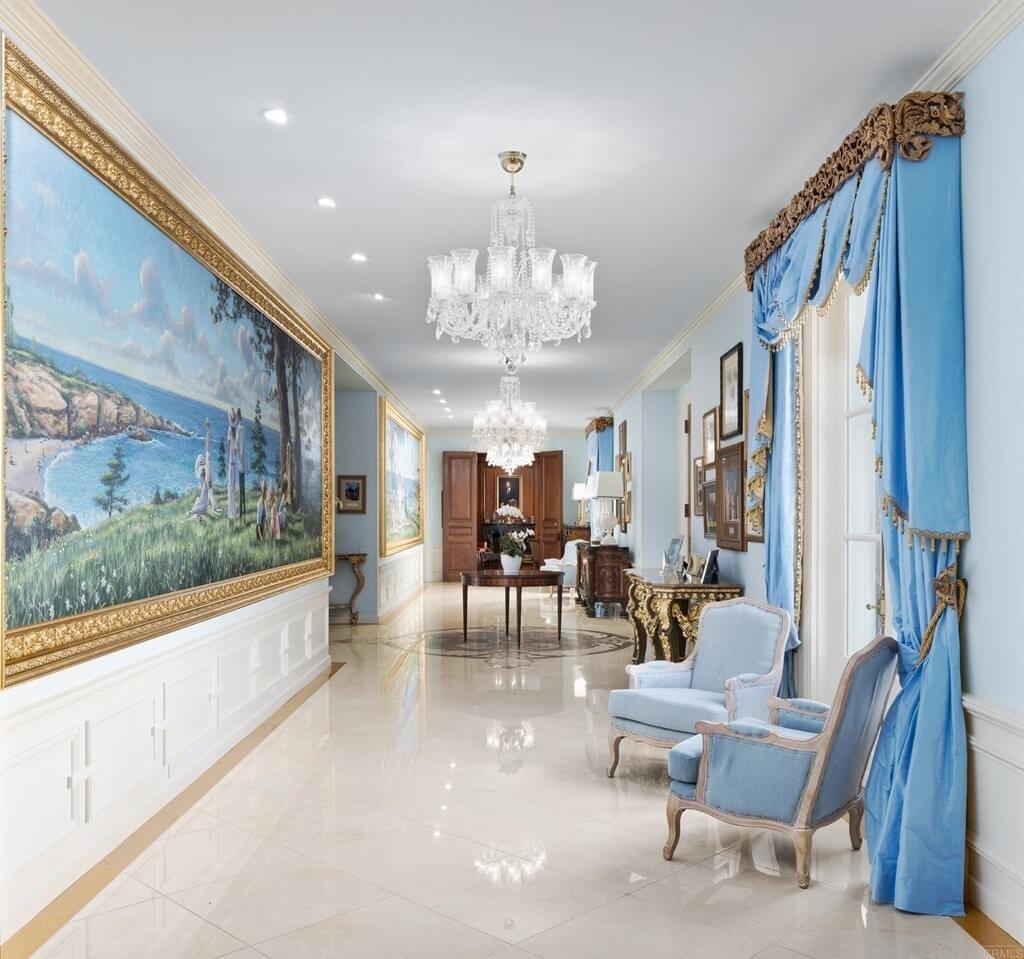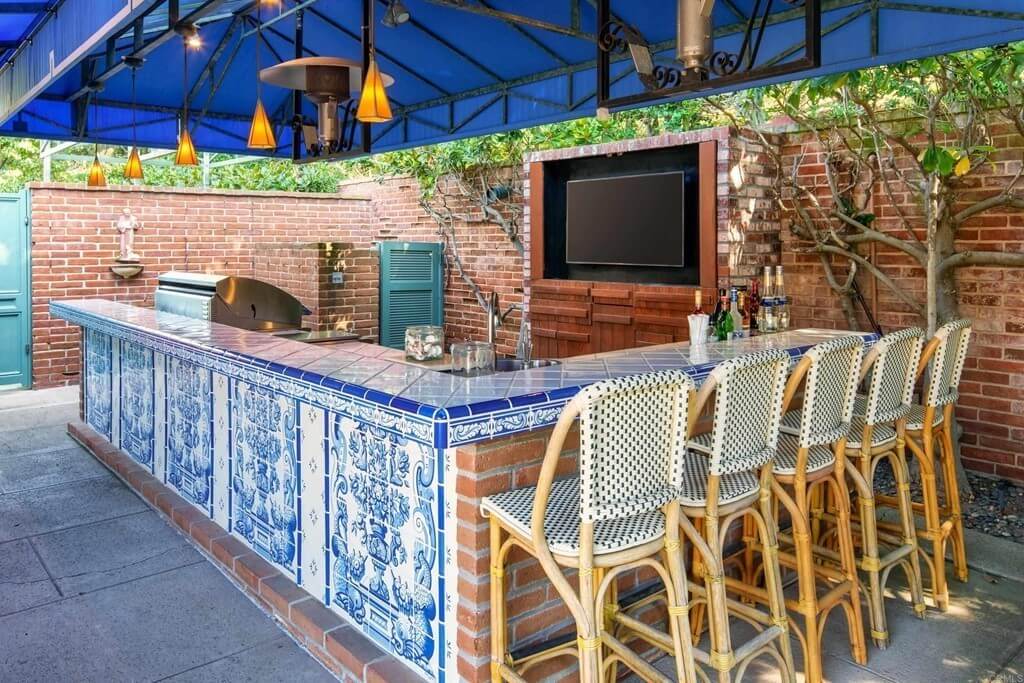 Step outside and indulge in a plethora of activities that will keep you entertained for hours. Take a swing on the tennis court, cool off in the refreshing pool, break a sweat in the state-of-the-art gym, or challenge your friends to a game on the sports courts.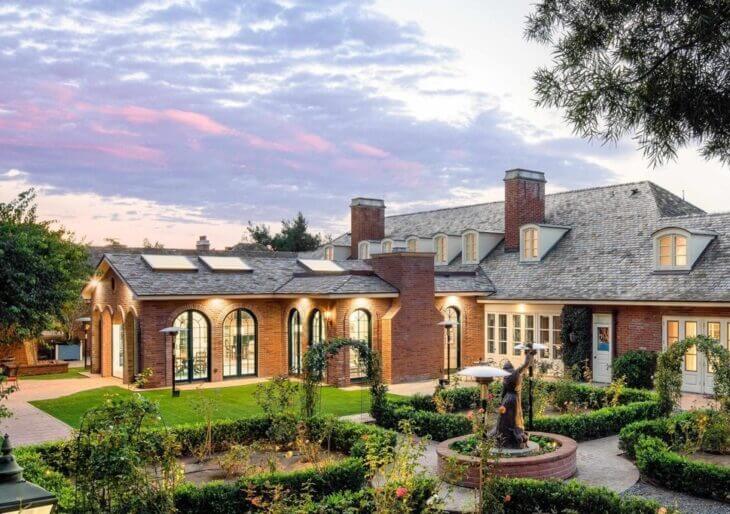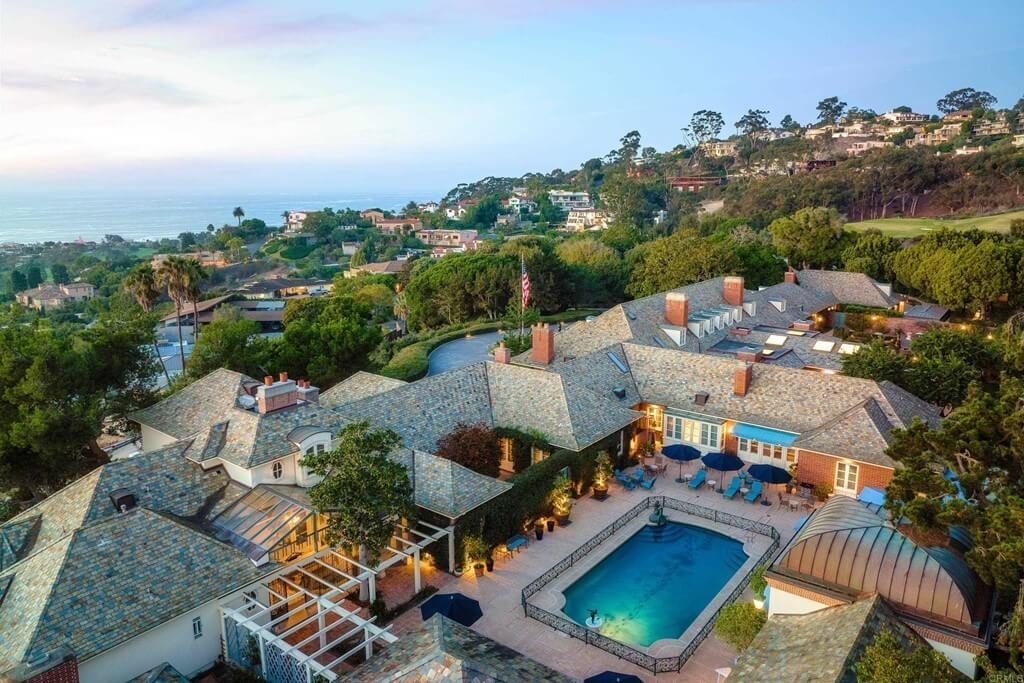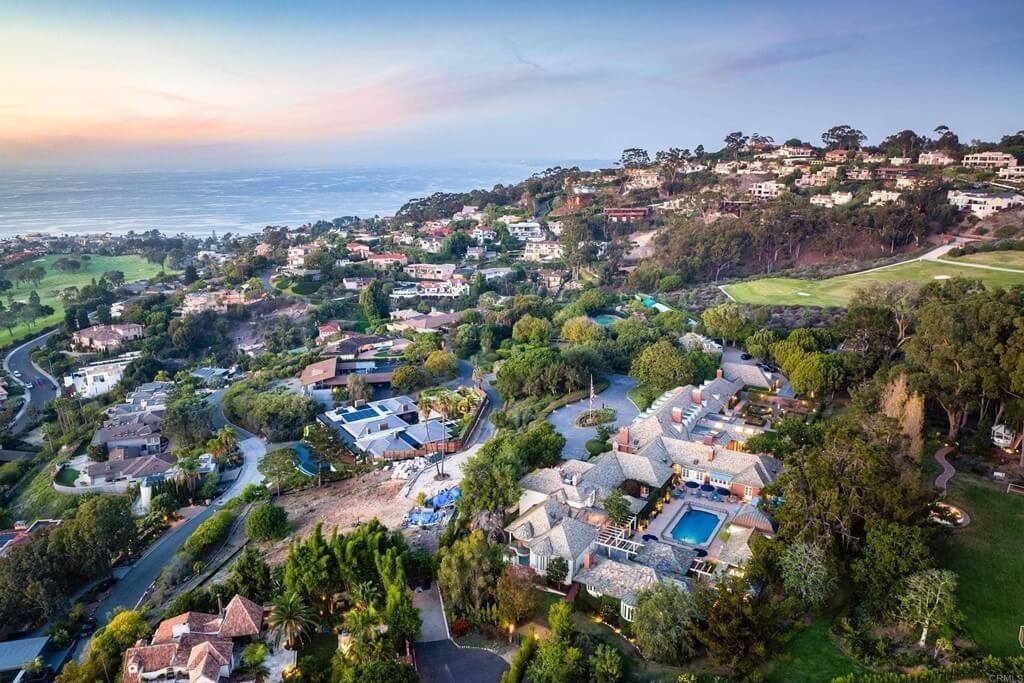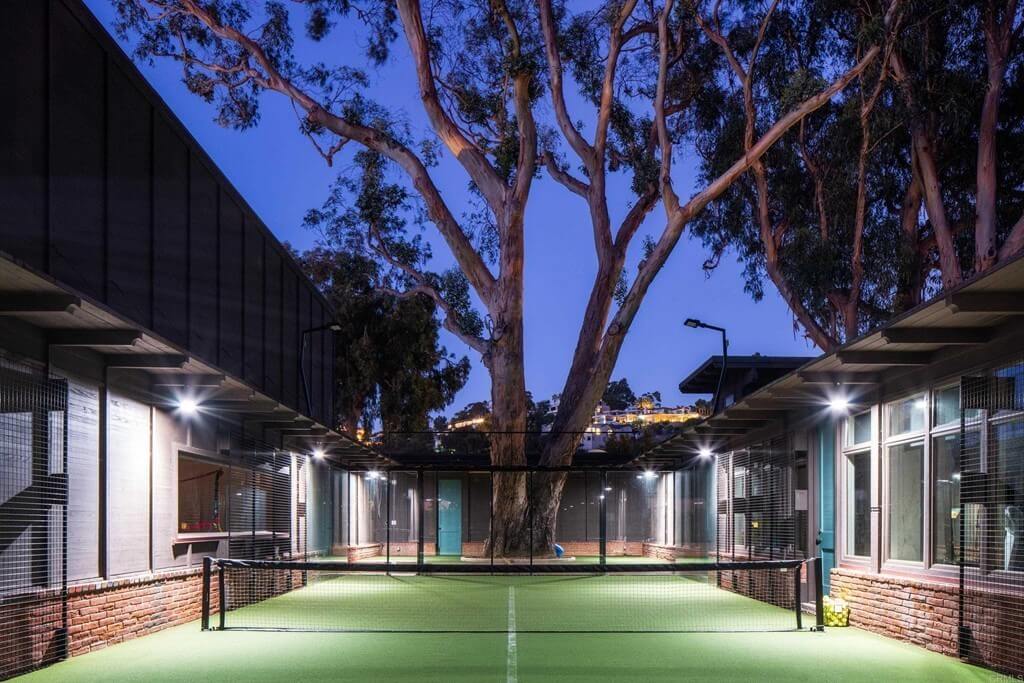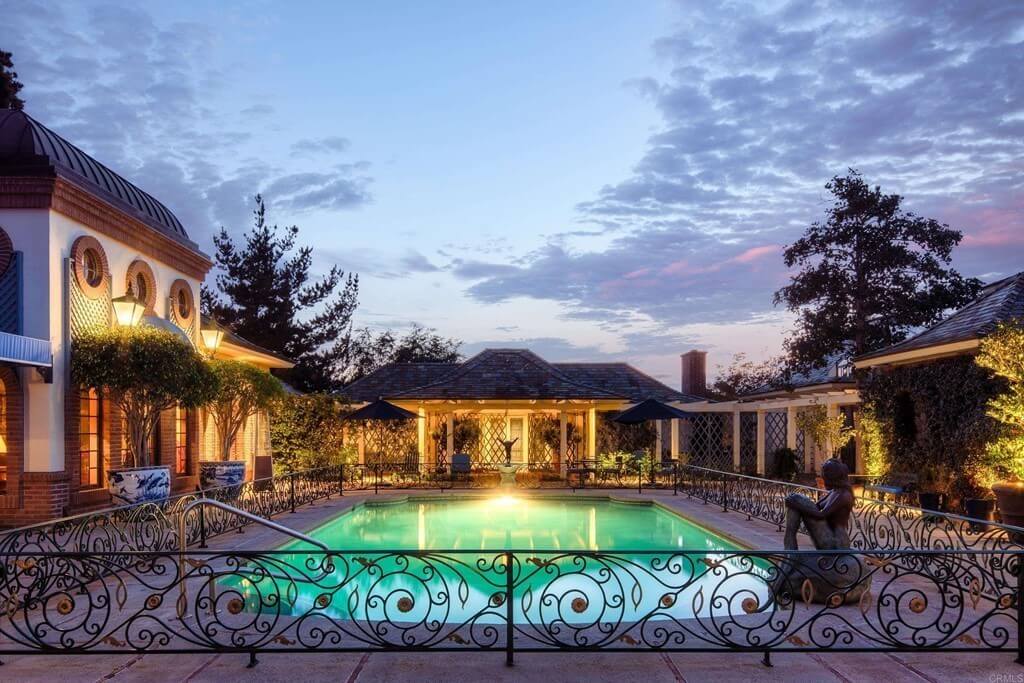 Stroll through the lush gardens, admire the vibrant blooms in the greenhouse, and enjoy the comfort of the various guest accommodations. There's something for everyone on this extensive list of diversions that perfectly complements the stunning home.