No-one really uses watches nowadays, but the trend is changing. For that reason, the Geneva-based watchmaker RJ watches created two new watches collaborated with Warner Bros.
The theme for two watches is basically Dc entertainment's famous comic's villains the Joker and Two-face. They are the biggest enemy of Batman! Their last similar project was very successful, so we can expect the same now.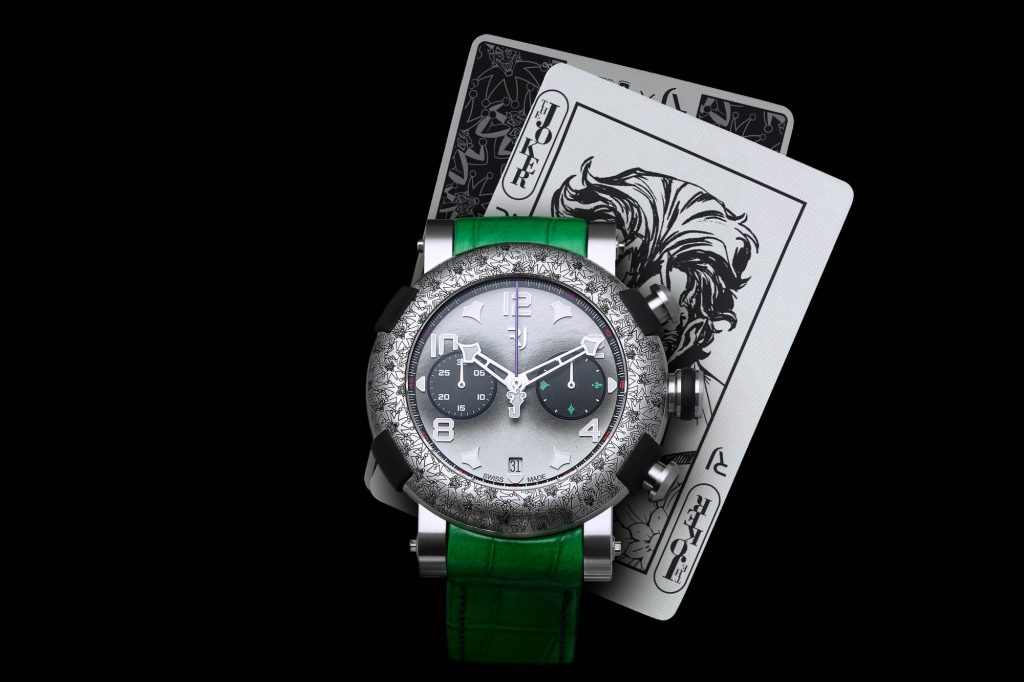 RJ Arraw The Joker: The chaotic nature & the colorfulness of the joker is all over the watch. The watch's dial plate that is hand painted & features plastered style. The watch's bezel is also laser-engraved with a Joker motif. On the back, the joker's impression is also engraved.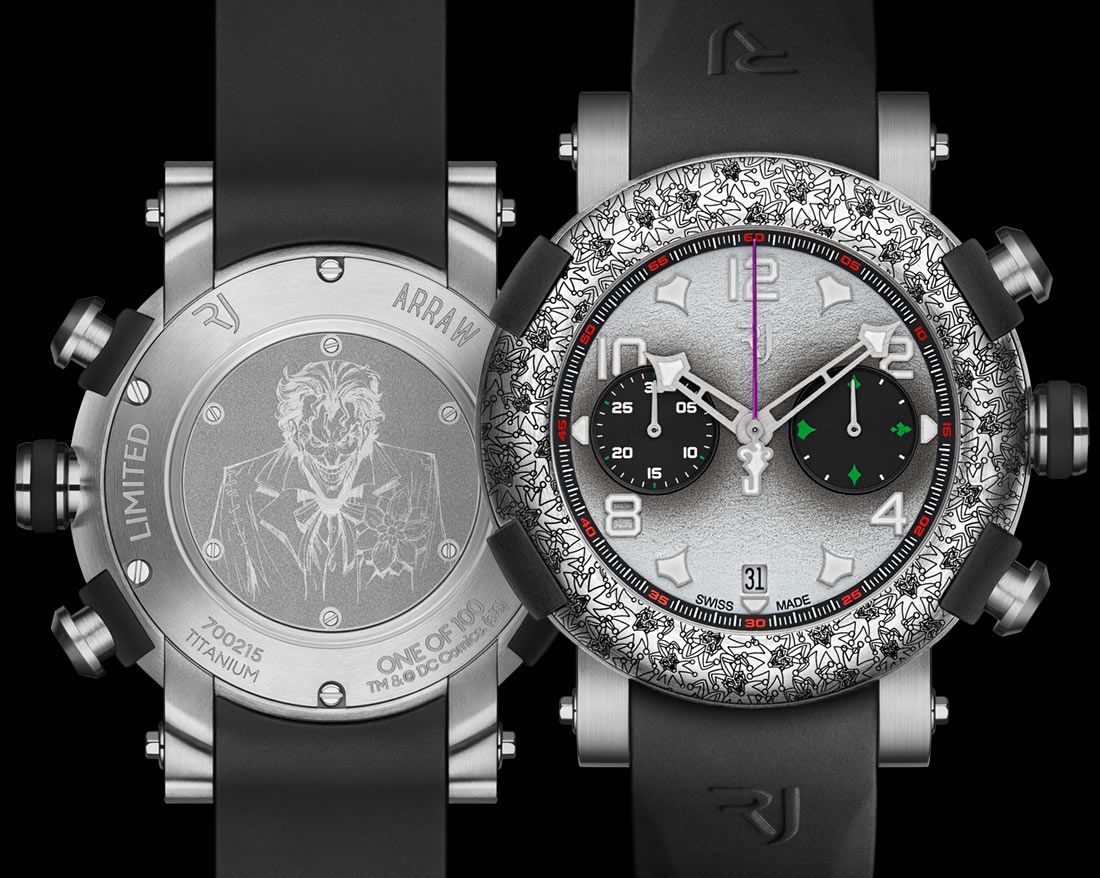 The watch is 45mm titanium body Arraw chronograph model and will be the collector's item for real. Priced at $17900, you really want that for yourself when you are a childhood DC comic fan.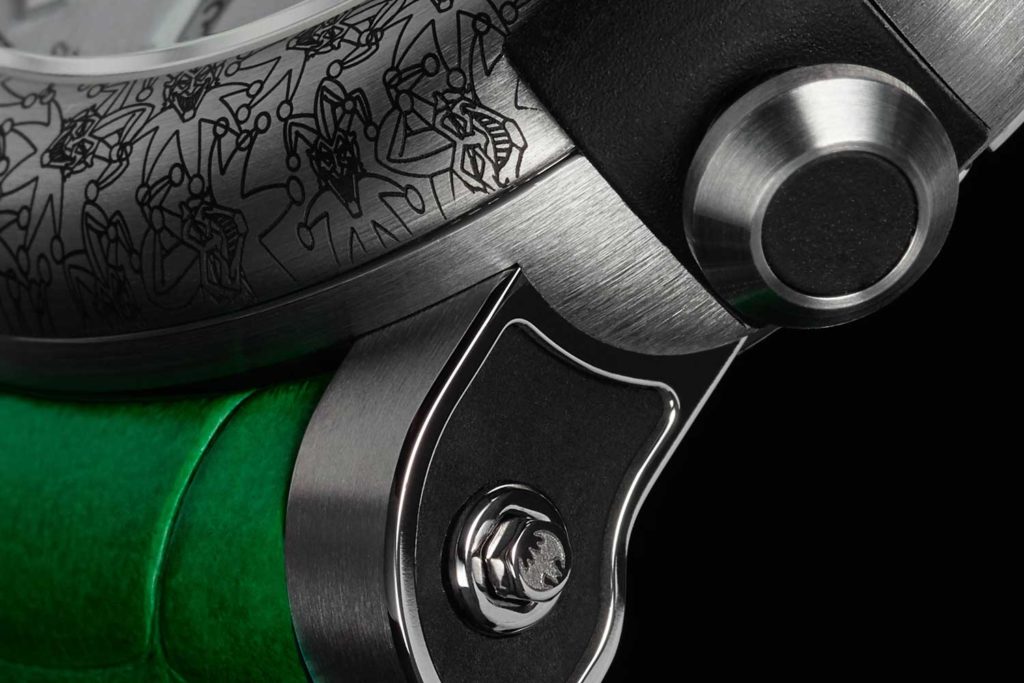 RJ ARRAW Two-Face: This watch has a split face like the 'Harvey dent' or two-face. The left side is well polished, and the right side is like it's chemically burned like the real character. The back is open & the mechanical movements can be watched. It's also a 45mm watch, and the serial number of the watch is also engraved on the back. This RJ ARRAW Two-Face watch costs $22700.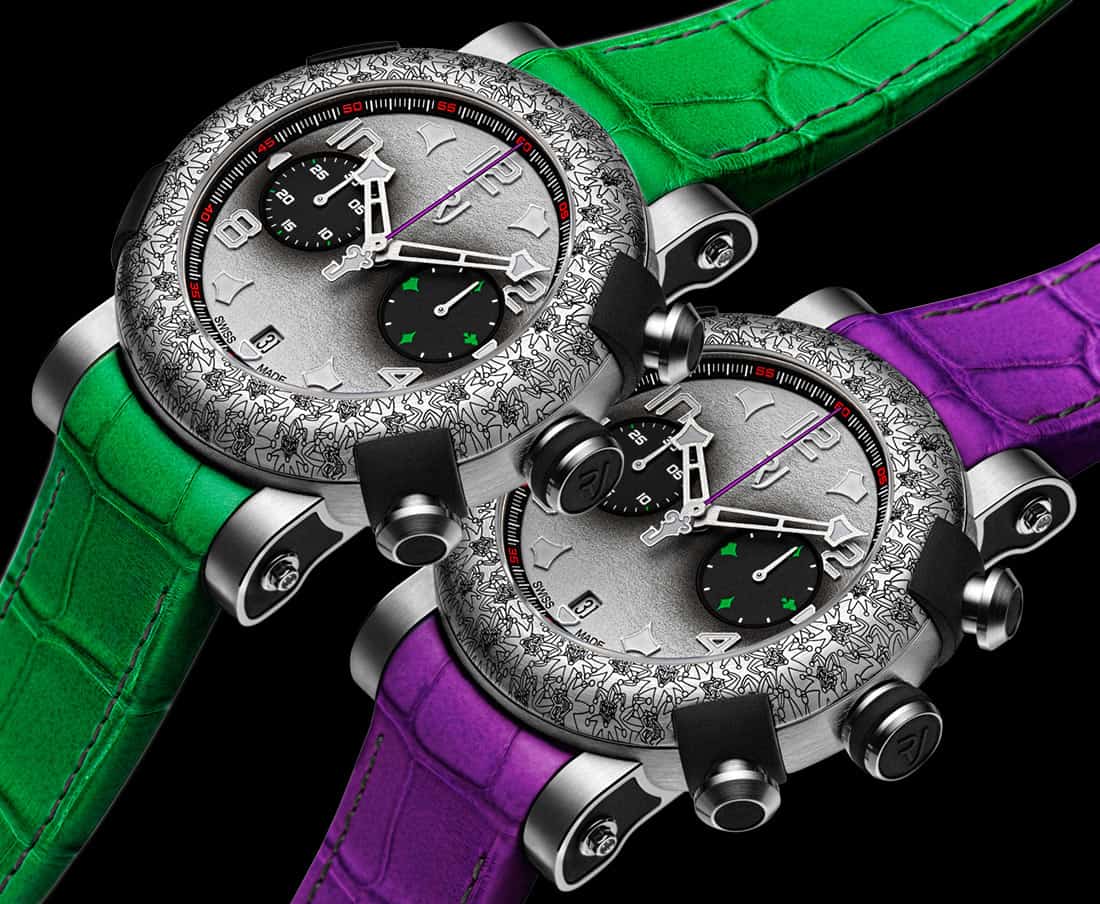 In particular, both the watches are limited edition of 100 pieces; so you need to act fast if you want to have them with your watch collection. Hurry!