Simplistic yet modernistic, the 33.53m superyacht is Riva's new flagship luxury design that exhibits a quiet and subtle sense of superiority when it creates waves and takes a flight on the water.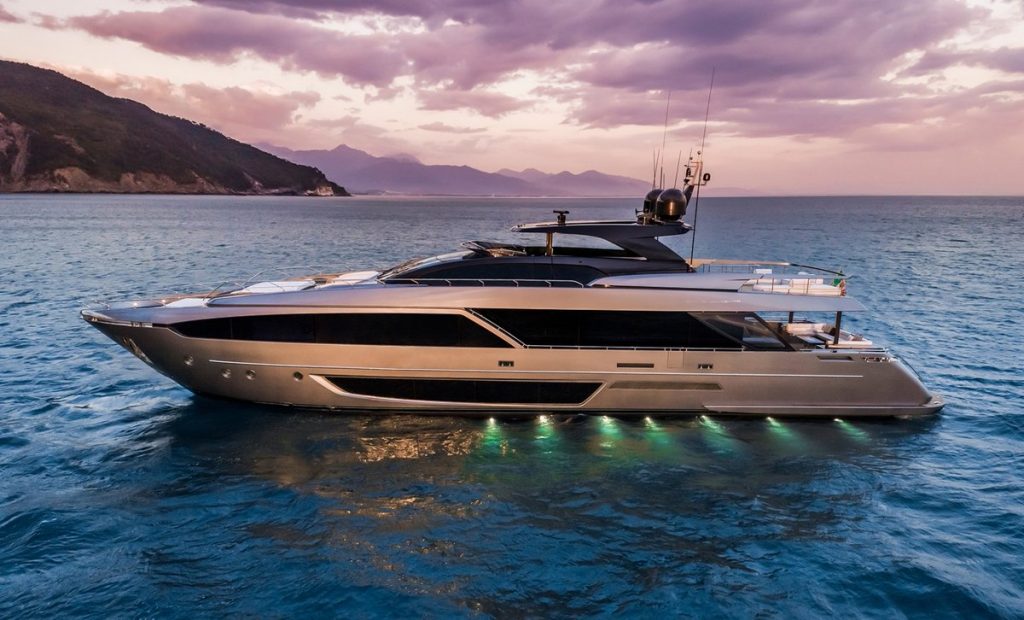 Built with muscles and energy, the Riva 110 Dolce Vita is a 2018 model featuring upscale interiors, exquisite and exclusive technology, and navigation controls, speed and sports' looks that steal the show.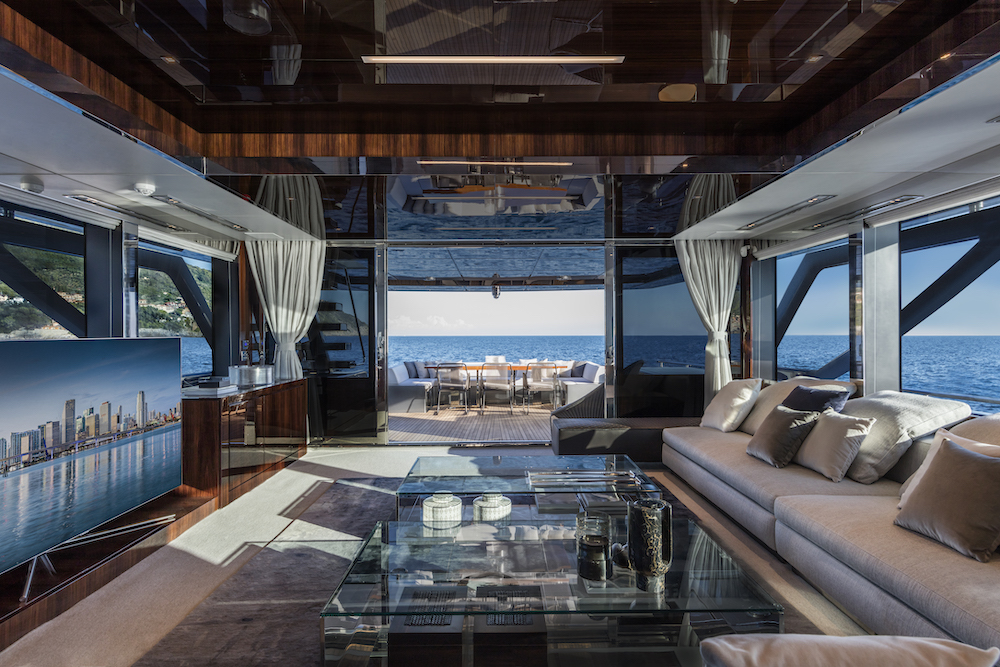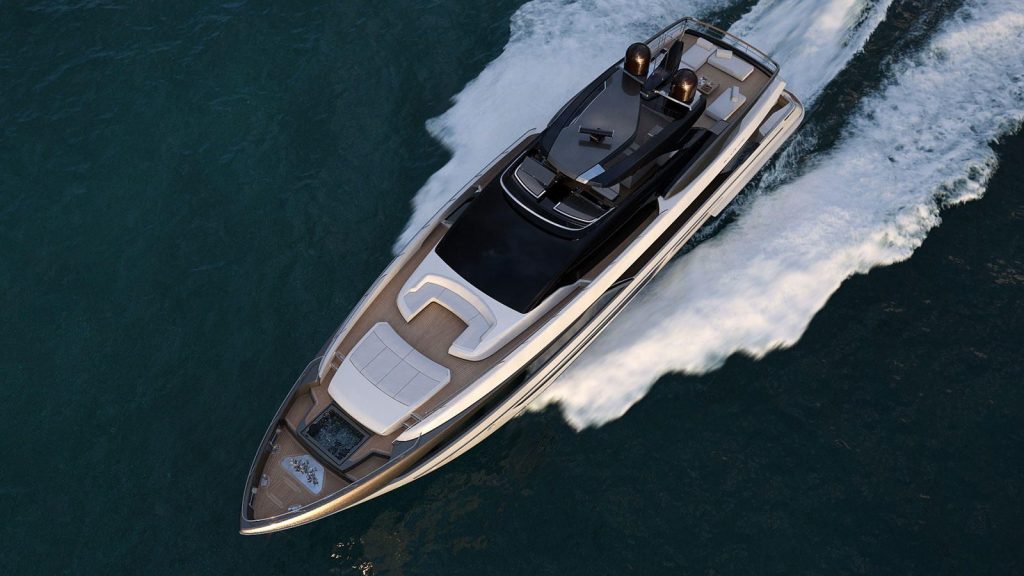 Cruise with your families, clients and friends; the uptown and opulent exteriors and design will make you look proud and confident in the class of taste you carry. With a striped white and navy blue t-shirt, Bermudas and shades – take the control and see the jewel of the sea, the plush Riva 110 Dolce Vita yacht complementing your riches with style and pomposity.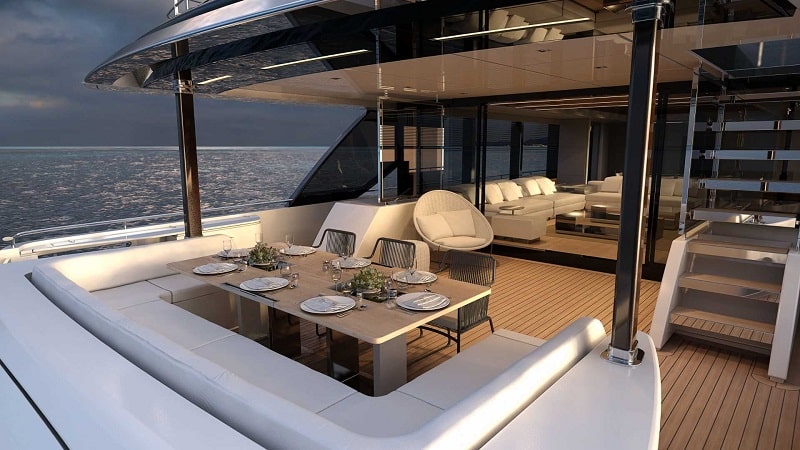 Silent and sullen on the outside which exhibit pride, the inside is even more bounteous and lavish. Featuring 5 cabins to house 10 guests, the deck is superior and will match any royal prince's collection while it is docked. The pride will show itself.
Refined space, marble flooring, low-height furniture, the smoked glass ceiling comes all the way to the floor giving a spectacular view to the passengers. Floor-to- ceiling. Windows give a lot of space for visitors to have a clear view of the seas.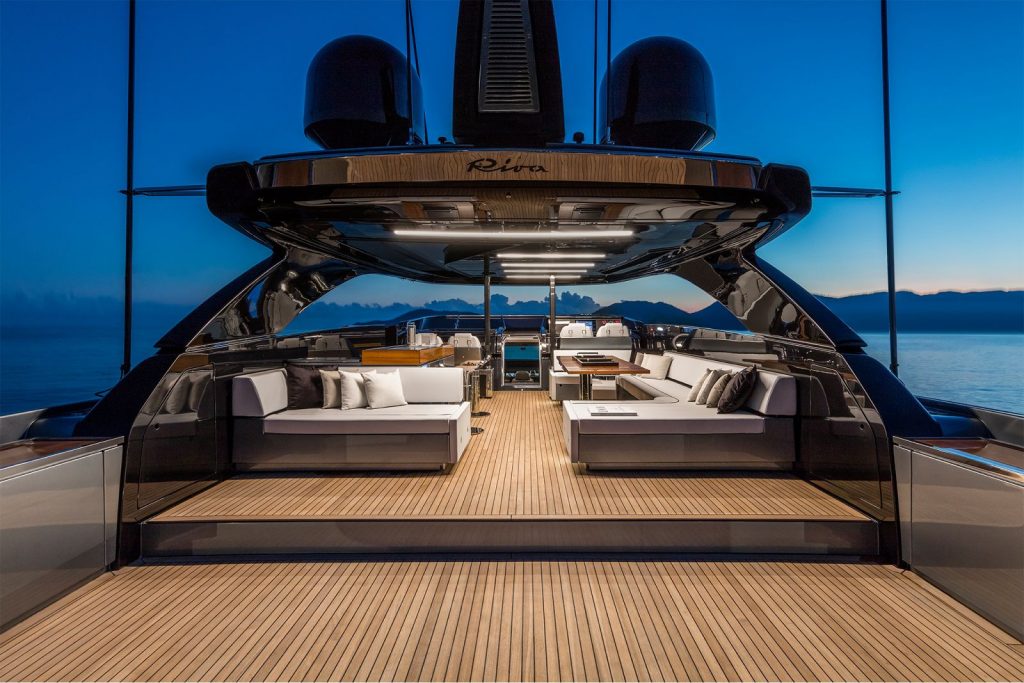 If the waves are strong, the yacht will complement and make your journey enjoyable and quite breezy. Add the iconic sea superiority to your collection – be seen as highly sophisticatedly intelligent in your pack.