Richard Mille, the luxury watch brand, has unveiled its first-ever women's sports watch, the RM 07-04 Automatic Sport, which aims to showcase girl power. The watch comes in six bright color combinations and is designed to combine function with aesthetics.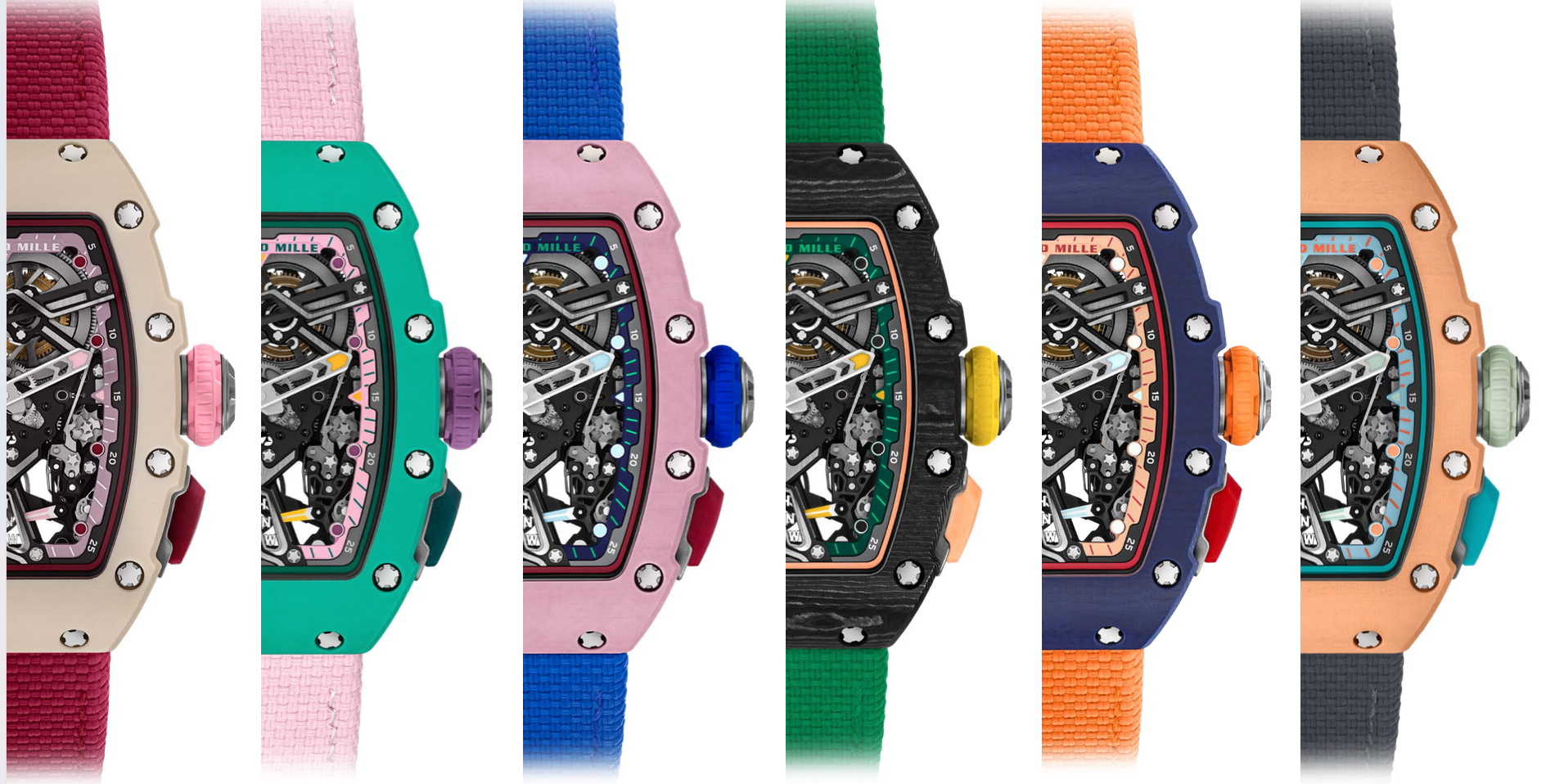 It is lightweight, weighing just 36 grams including the Velcro strap, and is robust enough for active athletes. The watch was developed in collaboration with famous female athletes such as golfer Nelly Korda, runner Nafi Thiam, high jumper Yuliya Levchenko, snowboarder Ester Ledecka, and racers Aurora Straus and Margot Laffite. The watchmaker's tonneau-shaped case is made of either Quartz TPT or Carbon TPT, two materials that reduce the watch's overall weight while protecting the movement.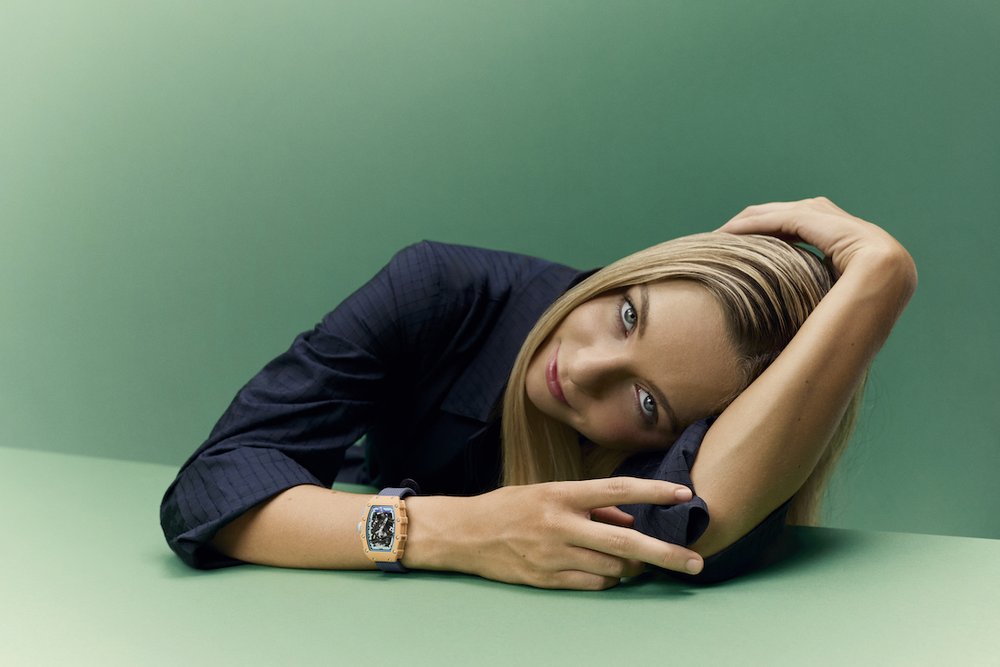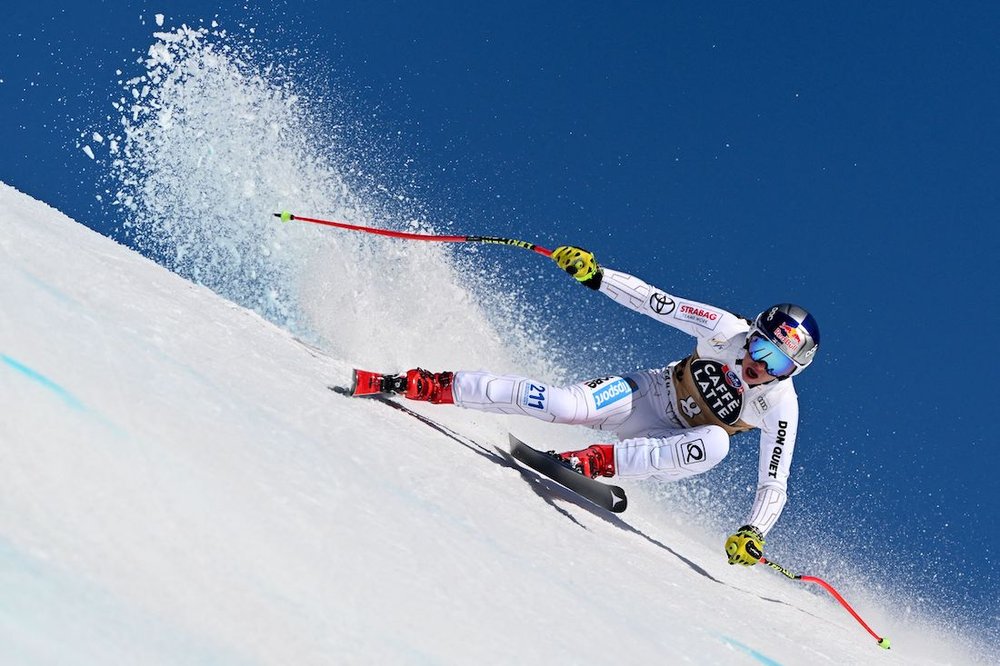 The 30mm case also features rounded edges for comfort. To power the watch, Richard Mille developed a new, very compact automatic movement that is skeletonized for added oomph. The CRMA8 caliber is forged from titanium, shockproof, and can handle acceleration of up to 5,000G. The watch is also water-resistant to 50 meters and has a 50-hour power reserve.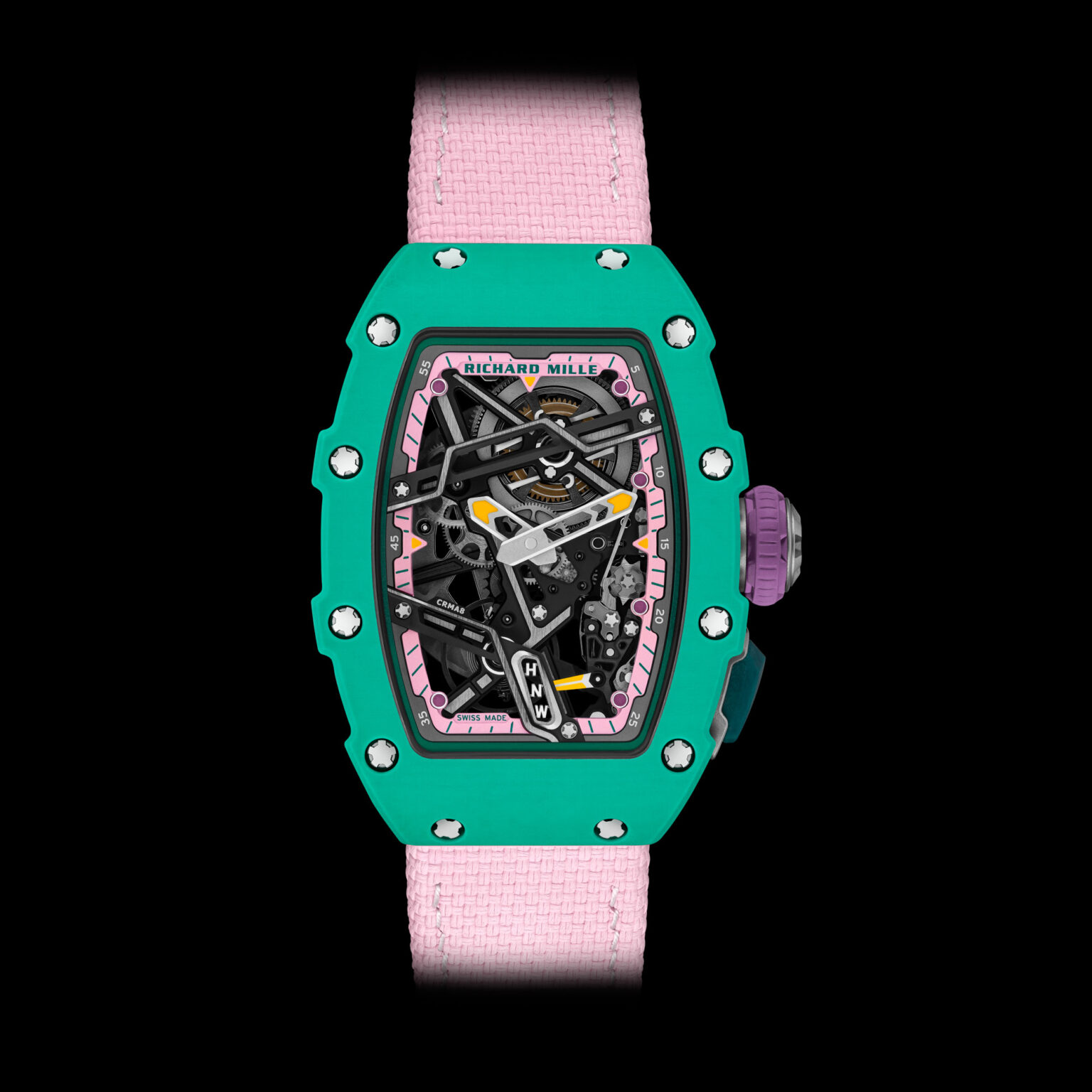 The RM 07-04 Automatic Sport is equipped with a function selector that eliminates any pressure when winding the shaft. The pusher at four o'clock allows the wearer to switch between the neutral (N), winding (W), or time-setting (H) position with a simple push. A hand at five o'clock then indicates the selected function. The watch is marketed as a women's watch but can be worn by either gender.
The Carbon TPT model comes in an understated shade of black, while the five Quartz TPT variants come in off-white, mauve, salmon, green, and dark blue. Cécile Guenat, Richard Mille's creative and development director, said in a statement, "Offering a women's skeleton sports watch is a risk few have taken.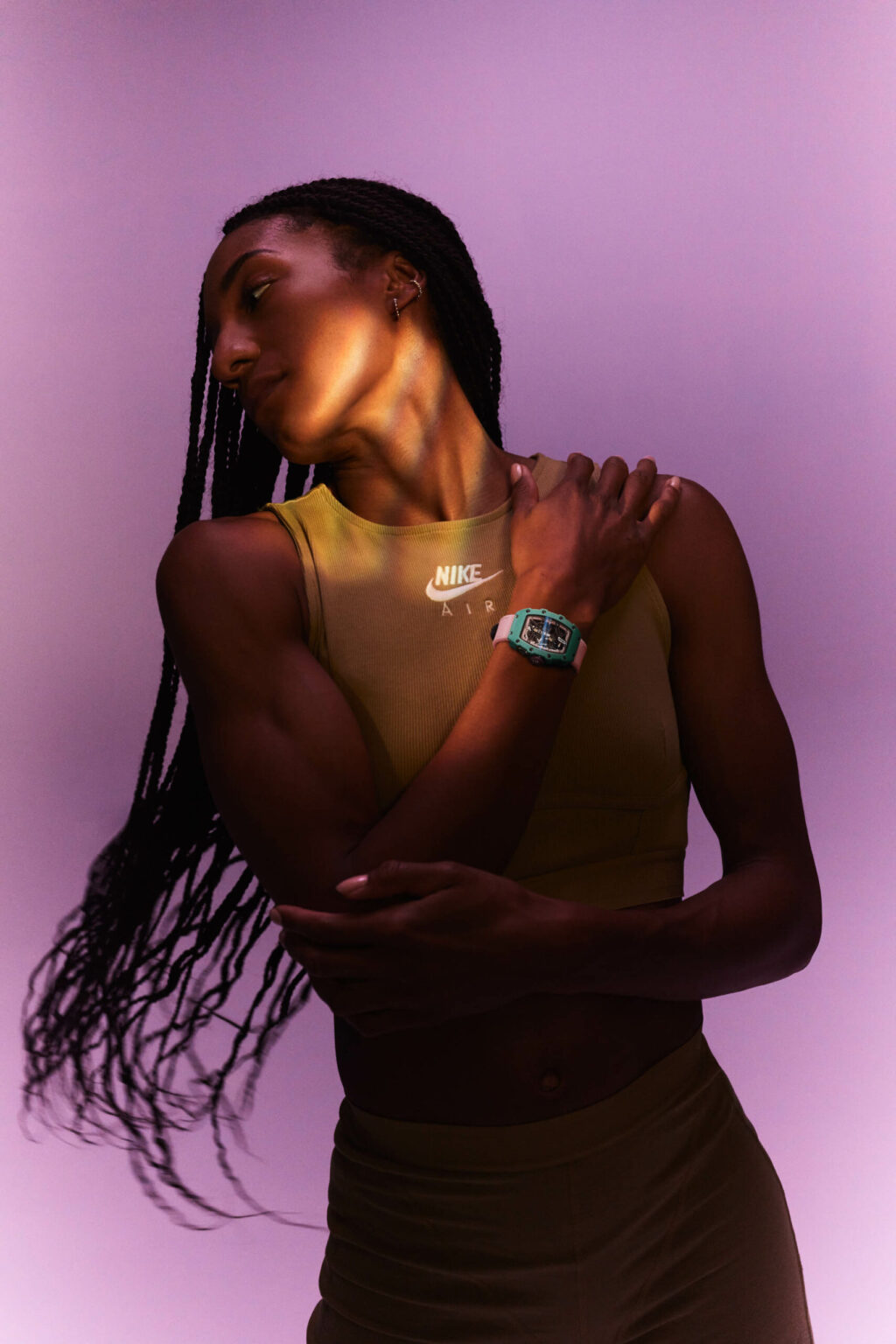 This collection is about both aesthetics and technology." The RM 07-04 Automatic Sport is priced at about $185,000.