Four Seasons is expanding its luxury hospitality offerings to the sea with the launch of Four Seasons Yachts, a bespoke yacht experience that will set sail in late 2025. The first vessel, being built in Trieste, Italy, will consist of 14 decks and feature 95 custom-designed suites, with the most luxurious suite spanning over 9,601 square feet (about twice the area of a basketball court) and complete with a private wading pool and spa area.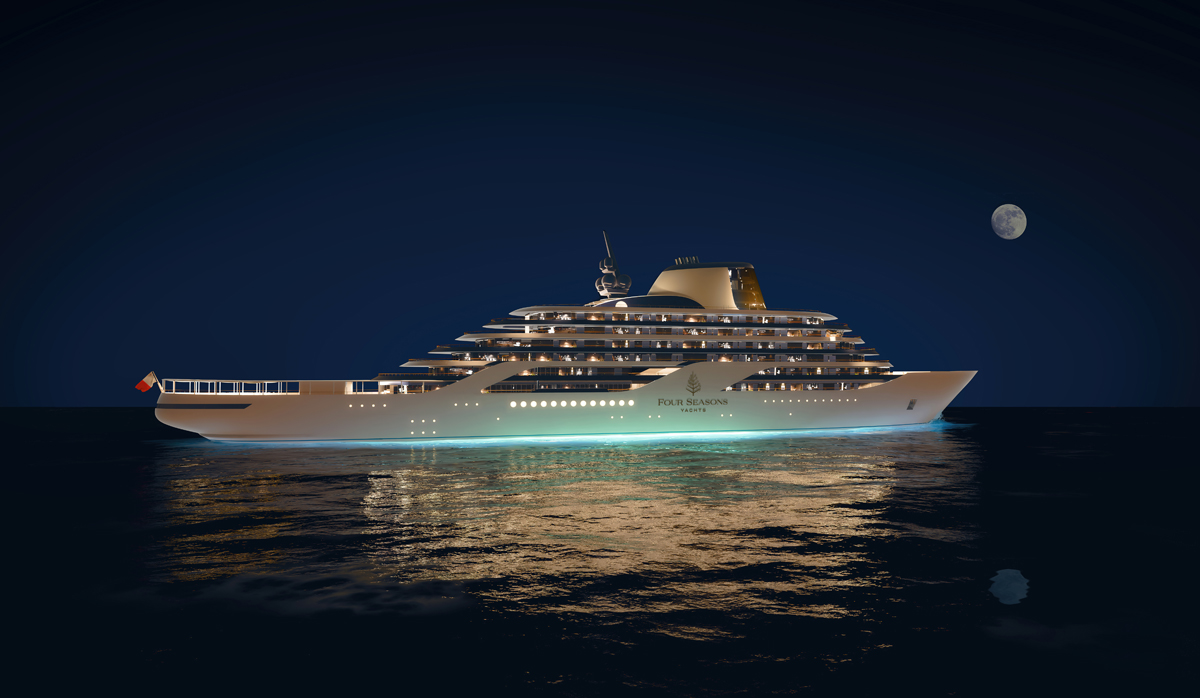 The yacht will be staffed by a dedicated team, with staff outnumbering guests, and will offer restaurants, lounges, bars, a full-service spa, salon, and wellness programme, and a pool that can transform into an outdoor movie theatre or event space.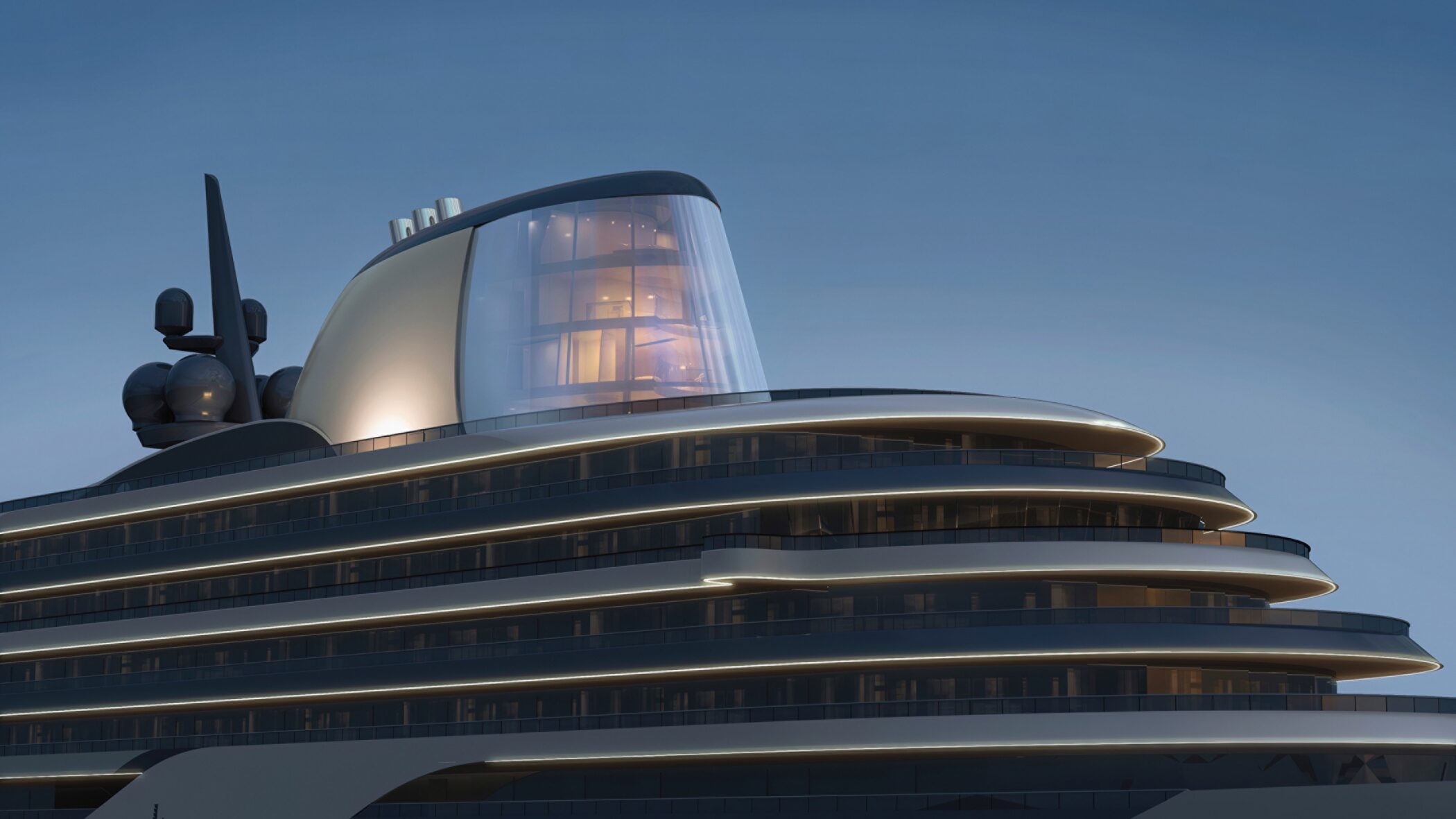 Placing sustainability at the forefront, Four Seasons Yachts will use green energy fuels, zero-emission energy sources, and air emissions far better than international standards, with plans to integrate more state-of-the-art green technologies in the future. World-leading shipbuilding group Fincantieri, industry expert Larry Pimentel, and luxury entrepreneurs Nadim Ashi and Philip Levine are among the masterminds behind the project.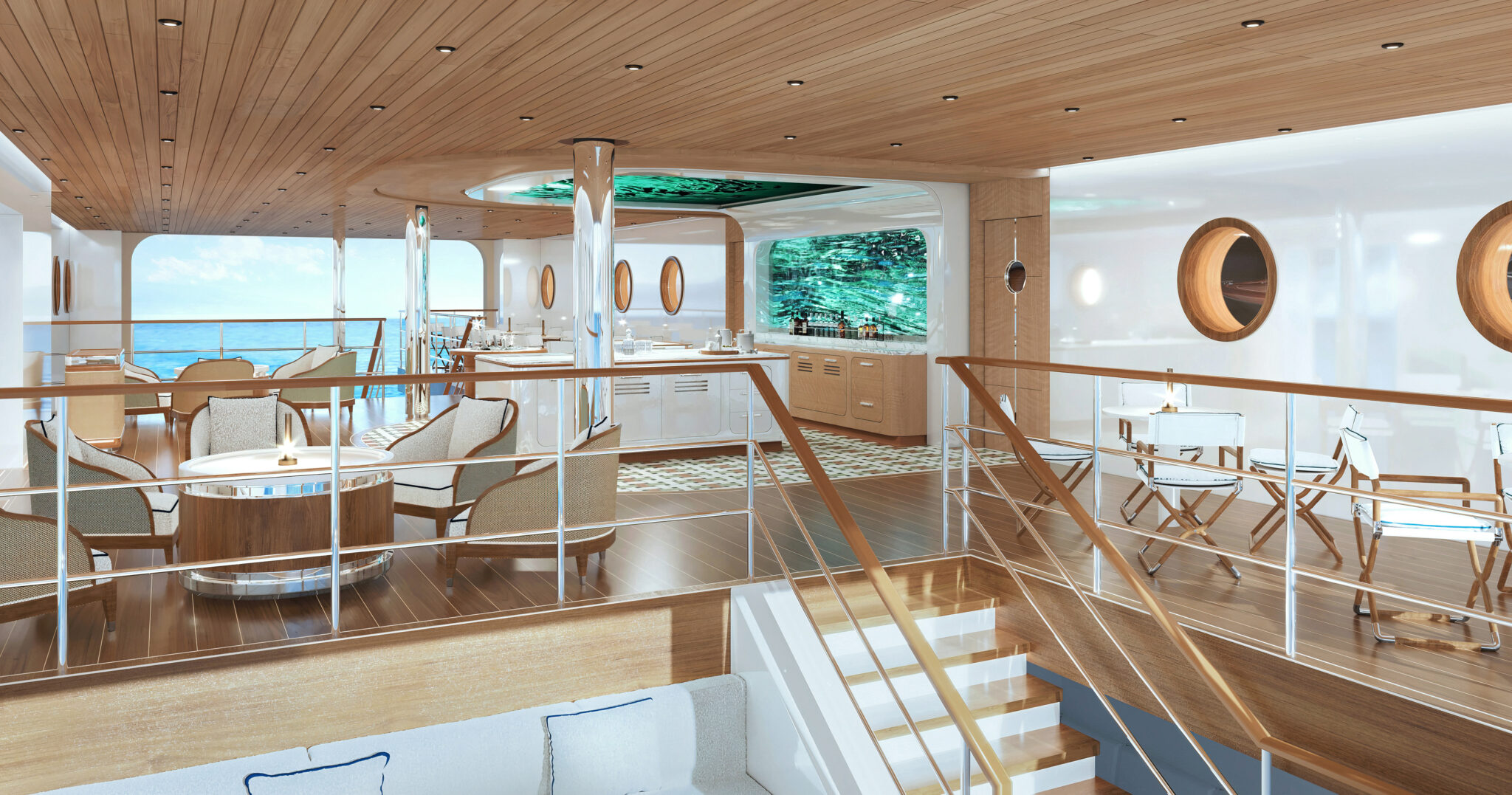 Four Seasons Yachts will offer bespoke voyages to some of the world's most breathtaking destinations, with itineraries yet to be confirmed. Costing will vary depending on individual itineraries and will be announced when reservations open in the third quarter of 2023.
About the design inspiration for the luxury yacht project …Imagine that CHRISTINA O meets JAMES BOND! A legendary luxury yacht with many one-of-a-kind features is the CHRISTINA O. She served as the luxurious setting for entertaining some of the most well-known politicians, entertainers, and other high-profile guests. She was steeped in stories of the wealthy and famous. Of course, James Bond doesn't need to be introduced further.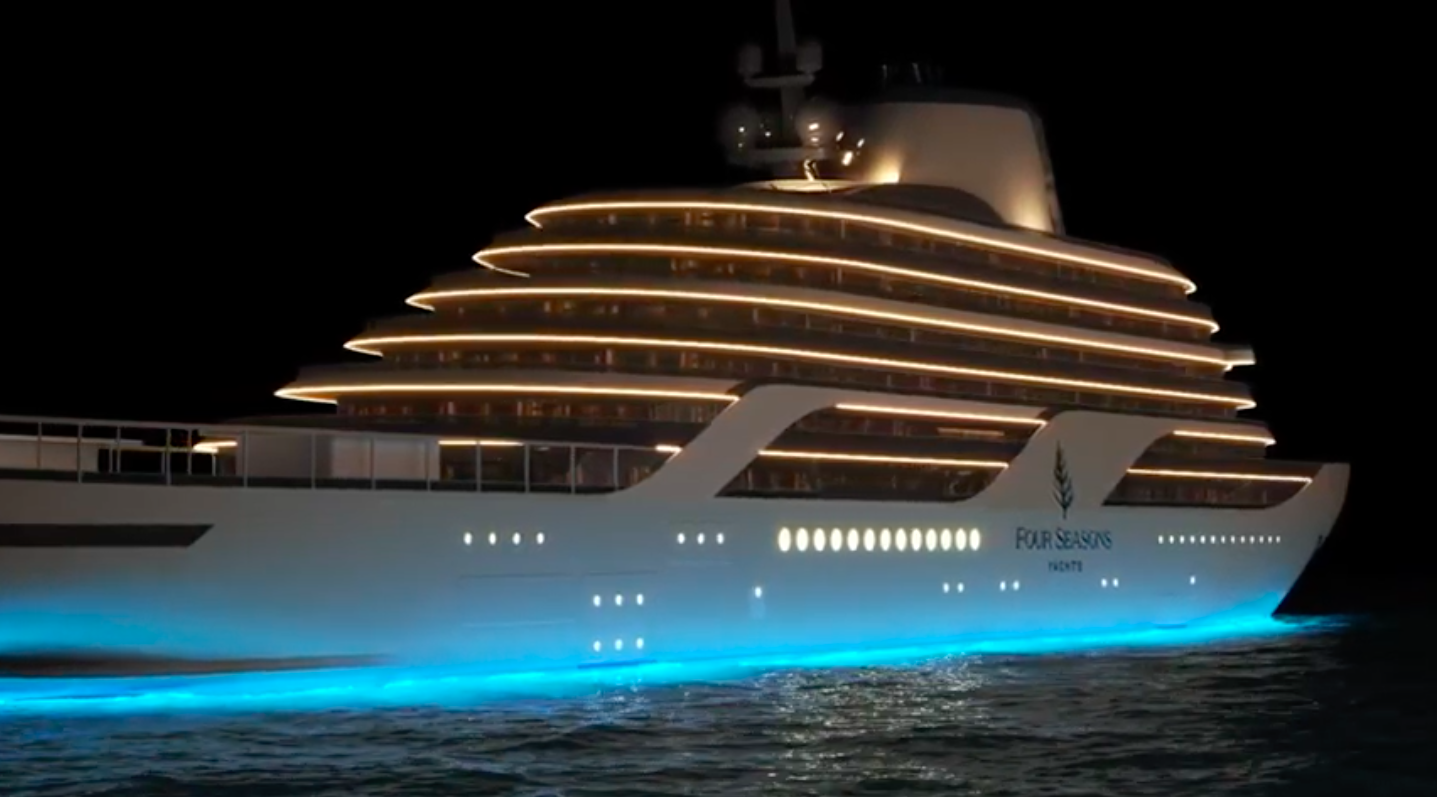 Its enormous and recognizable funnel significantly shapes Christina O's profile. But the Four Seasons Yachts will be built with the least amount of emissions possible. Hence, the builders and designers have spent a lot of time and effort thinking of a way to give the Four Seasons Yachts' funnel a completely new and original setting.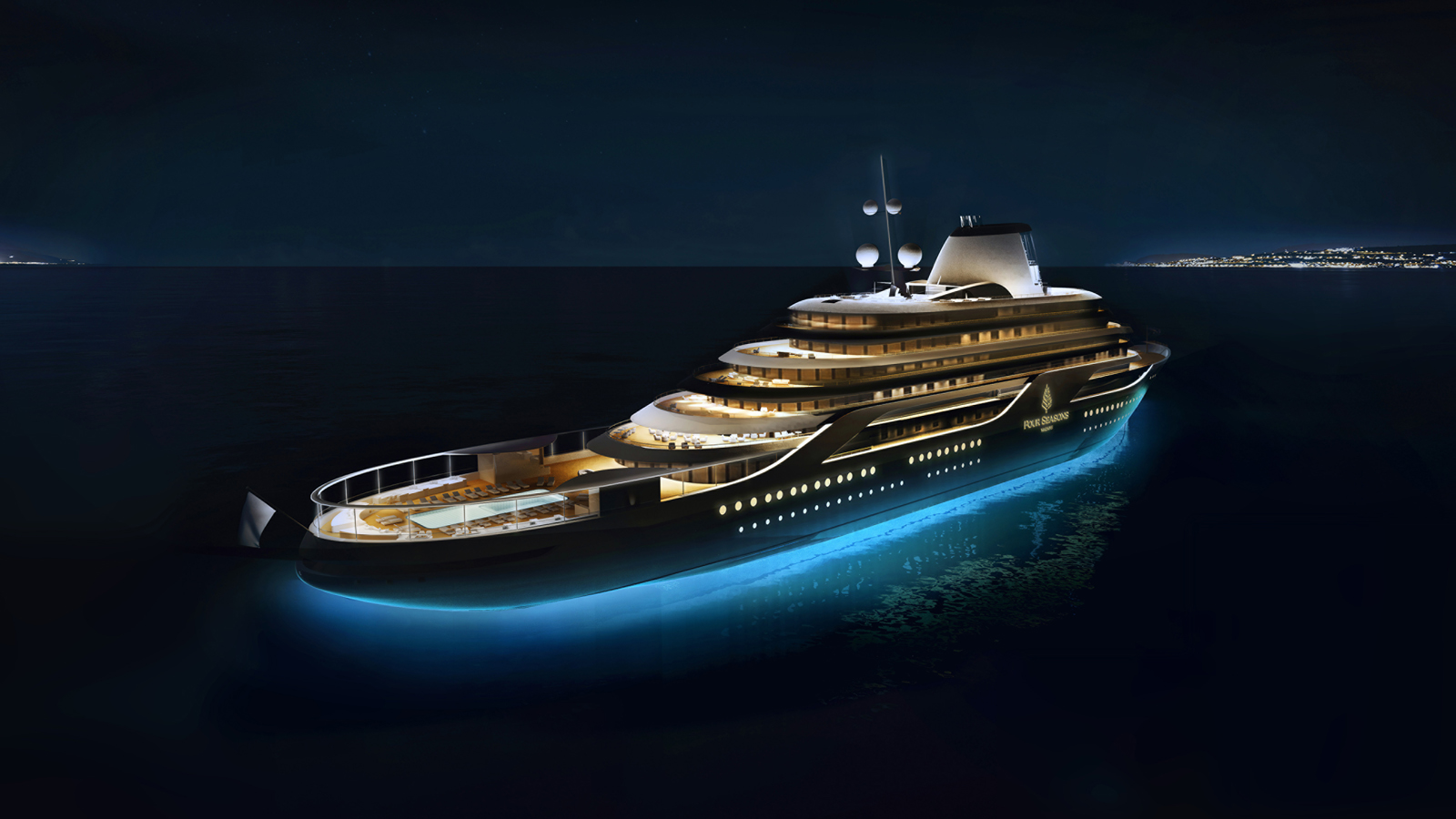 As a result, the concept of the exquisite "Funnel Suite" was conceived. High Sea passengers will enjoy a total of 892 square meters of indoor and outdoor space as a guest, spread across four stories, making them feel like they are truly at the top of the world.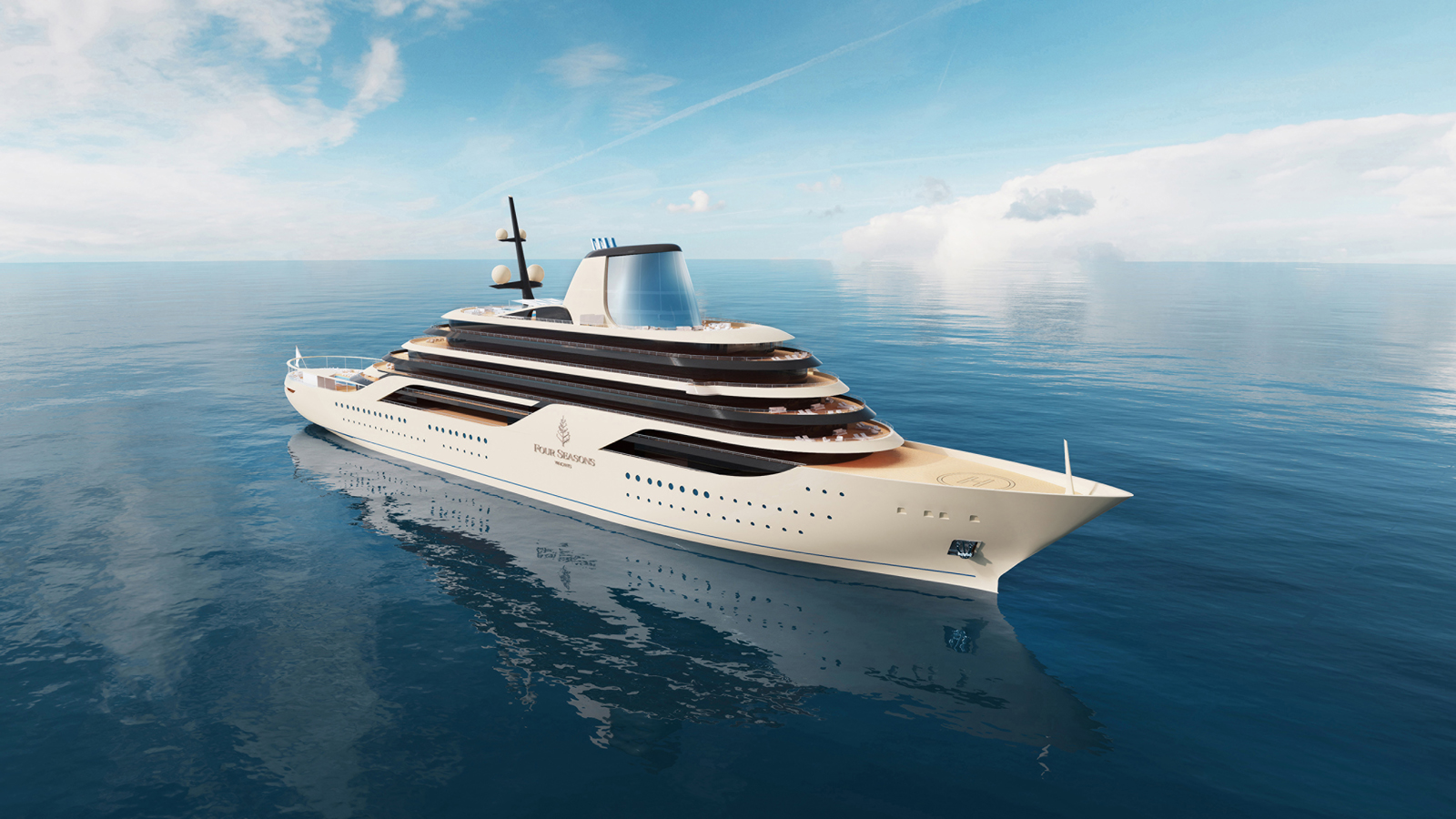 Also, a tender platform at water level provides direct, private. It can also be reached directly and discreetly from a tender platform that is submerged in the water. The can use this to secretly invite every friend they have to come along. We believe that this is the closest thing a yacht will have to a genuine James Bond moment!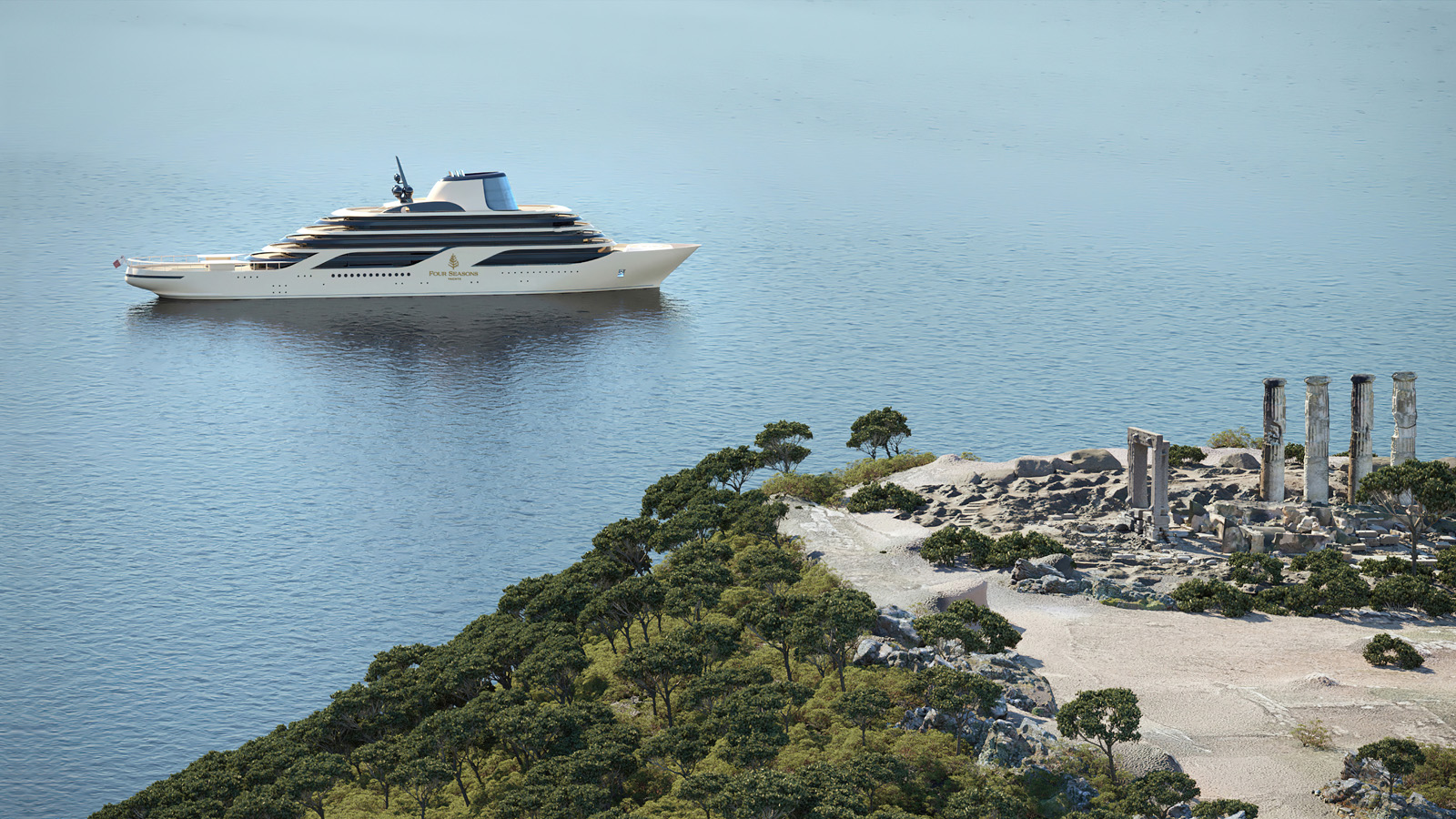 Four Seasons has previously launched Four Seasons Explorer cruises and with 124 hotels and resorts in the portfolio, the new venture represents a milestone moment for the company, according to President of Four Seasons Hotels and Resorts, Christian Clerc.