Mercedes-Maybach drops the Night Series, taking their fancy fleet to the next level of allure. This latest chapter brings some serious bling to the table with dark chrome accents, sparkling surfaces that look like precious stones, and interiors fit for royalty that take Maybach design to the next level.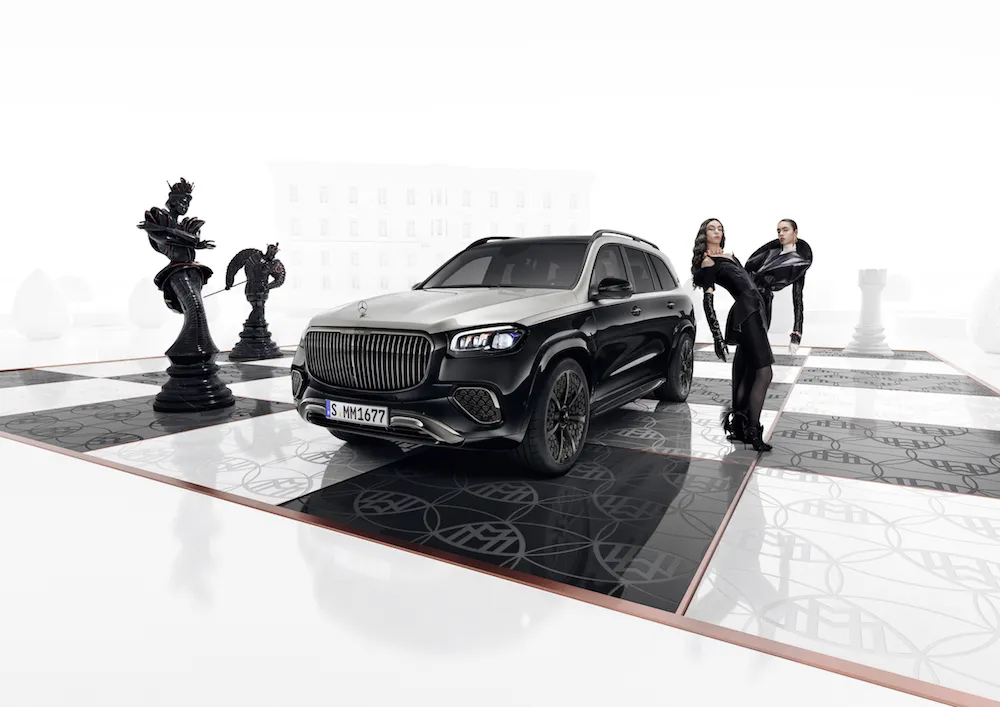 The Night Series flips the script and sparks interest from all kinds of people by being bold and innovative. Maybach's new electric SUV is leading the charge in their rebellious journey, with flashes of unorthodoxy in both the interior and exterior design.
The Night Series package is like a fancy outfit for your Mercedes-Maybach – complete with dark chrome accents, rose gold details, and a sleek wheel design that's sure to turn heads. The insides flaunt fancy herringbone decor, oozing with refined elegance. "Black labels and backlights" – the mantra that sets the tone for the Night Series interface. A mystical start-up animation greets you, perfectly blending with the color palette. Each model has its own unique design, making every driver feel like a true individual.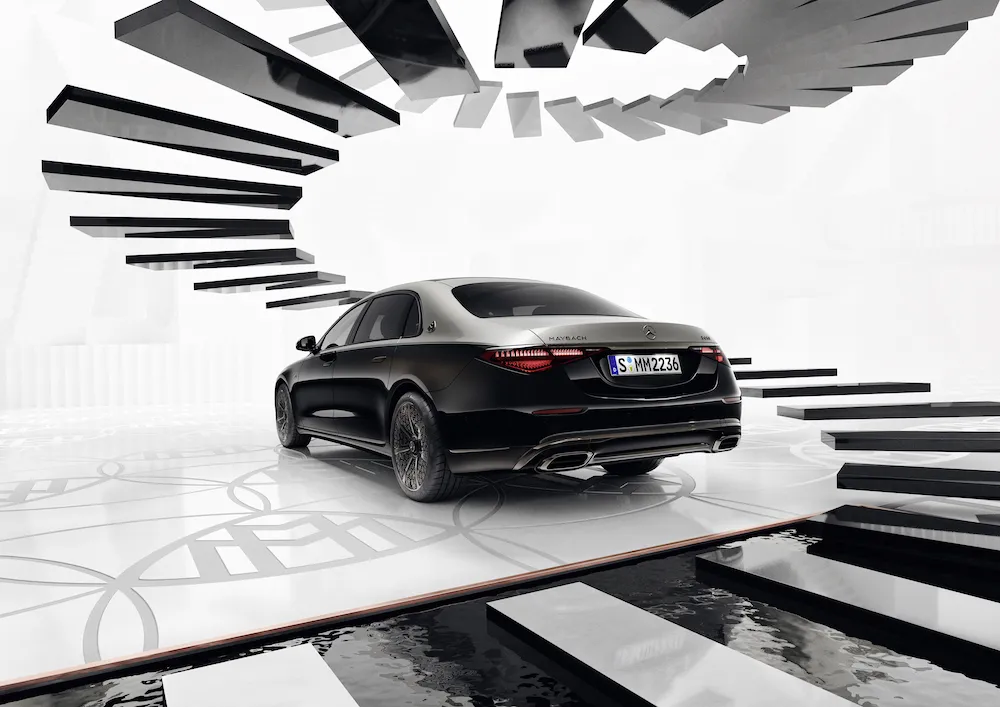 Mercedes-Maybach's new EQS SUV is electric and electrifying! Get ready to turn heads with the Night Series version – now available for ordering! These headlights are blinged out with a rose gold Maybach emblem and sleek dark chrome accents, while the grille panel rocks some edgy darkened pinstripes. The Maybach emblem is looking sharp on those dark chrome air intake inserts.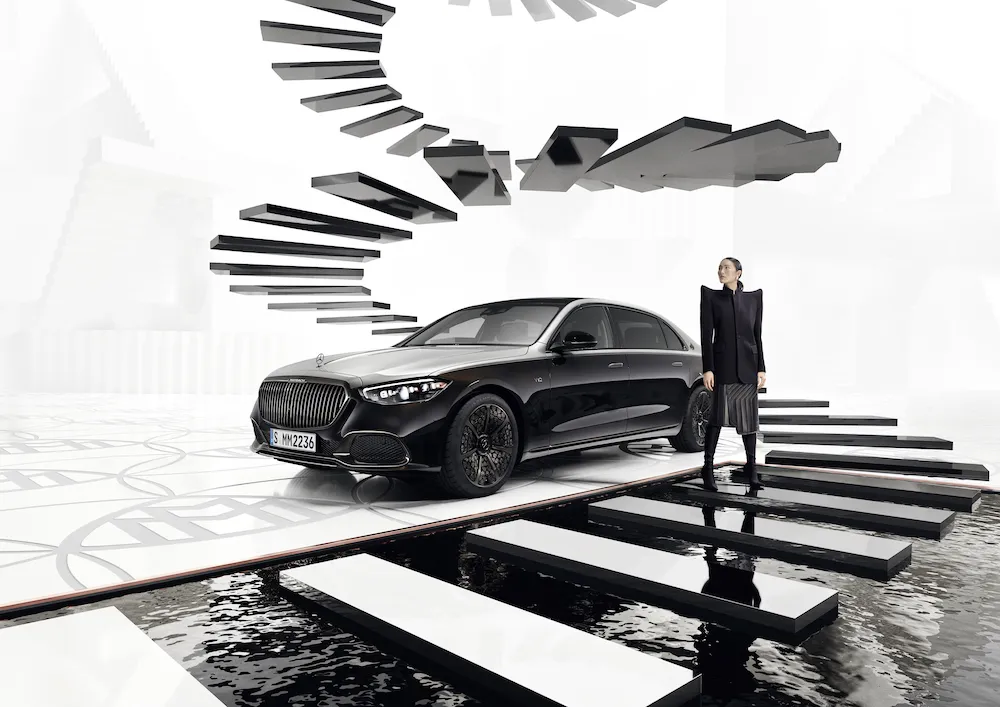 The EQS SUV is all about the details, like its sleek 3D side windows with polished black edging. This ride's got a sporty-aerodynamic vibe with its rear and roof spoiler, and a refined black running board with a dark chrome Maybach emblem. The Night Series package comes in three shades: sleek obsidian black, dazzling MANUFAKTUR diamond white bright, and a swanky two-tone combo of obsidian black and Mojave silver.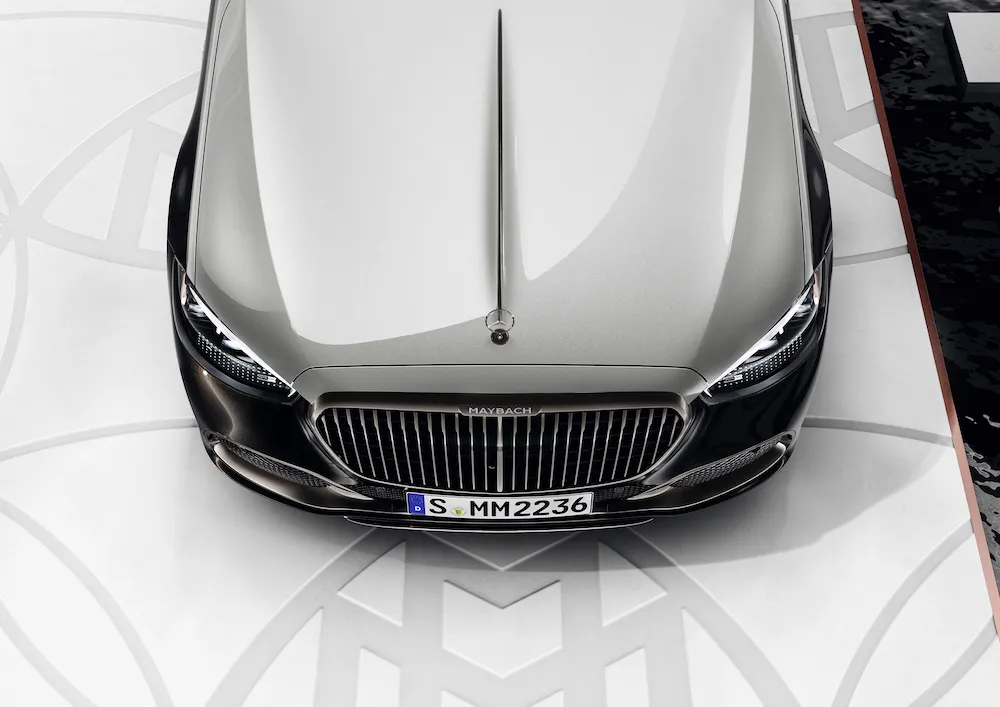 The EQS SUV's sustainable design is as clear as day! This car's insides are eco-chic with carpet made of Econyl and leather that's veggie-tanned. Your choices are crystal clear or black as night, both with a pop of dark basalt grey stitching. This trim is fancy-pants with herringbone open-pored wood and legit aluminum pilasters.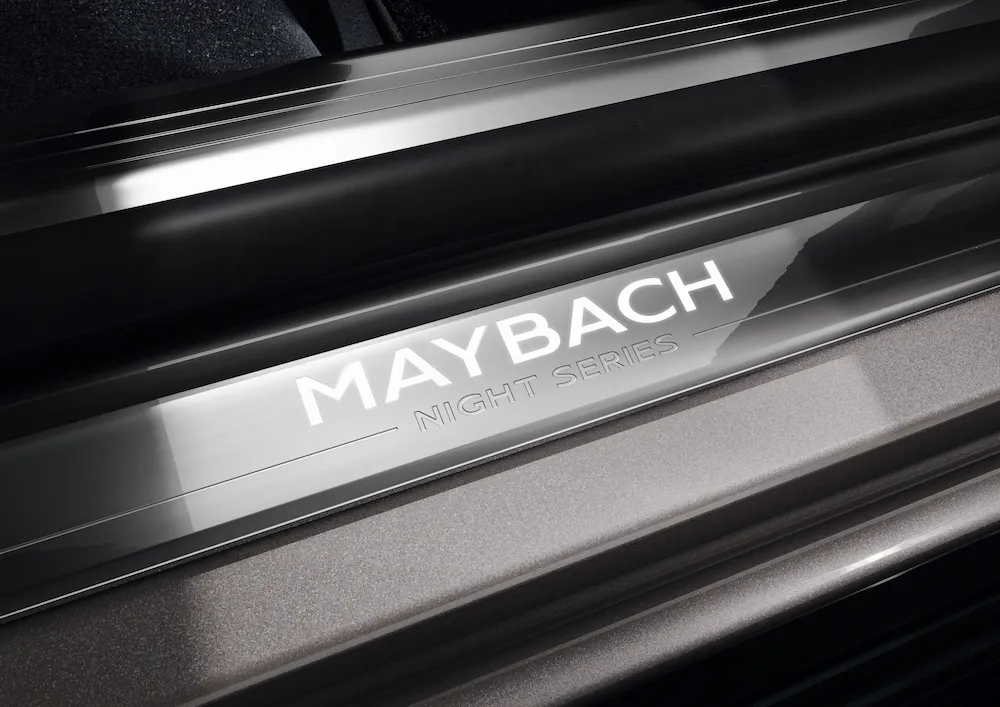 The Mercedes-Maybach S-Class Night Series: where luxury and sportiness collide in the most refined way possible. This ride comes in a range of sleek shades, from classic black and white to a fancy onyx black and Mojave silver combo. The S-Class just got a fancy upgrade with rose gold headlights and dark metallic chrome accents. The car's sleek and elongated shape is made even fancier with these elements, topped off with two chic tailpipe trims in dark chrome and black.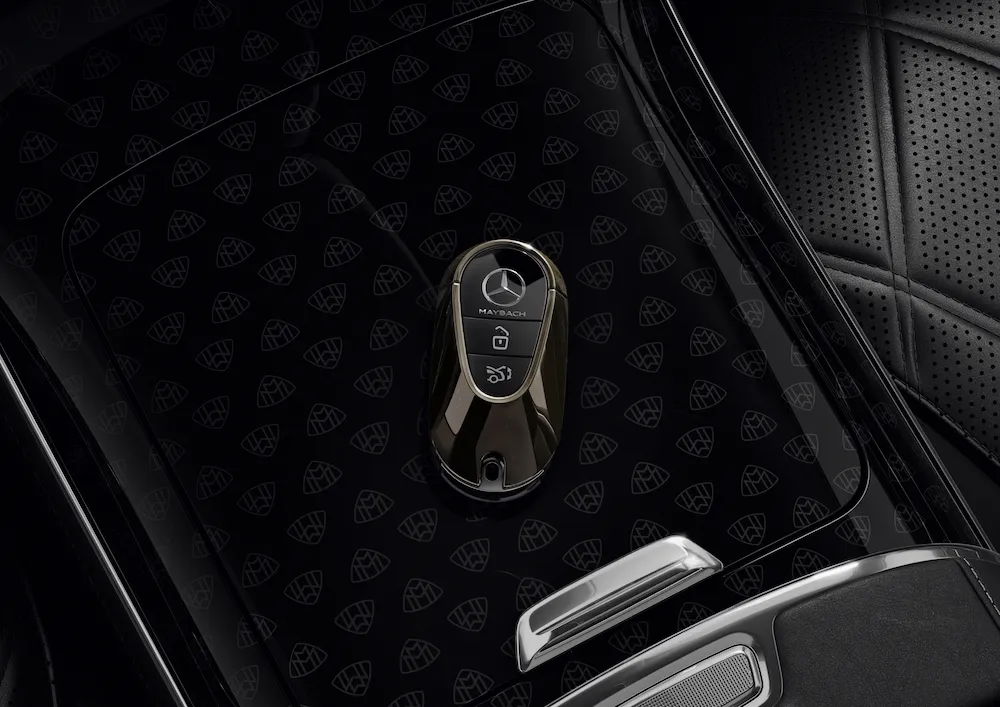 The S-Class interior is already fancy, but the Night Series takes it up a notch with two swanky options: Black with Black Pearl nappa leather or MANUFAKTUR deep white/black. This leather option is as fancy as a noble pearl and the golden-grey piping adds a touch of luxury.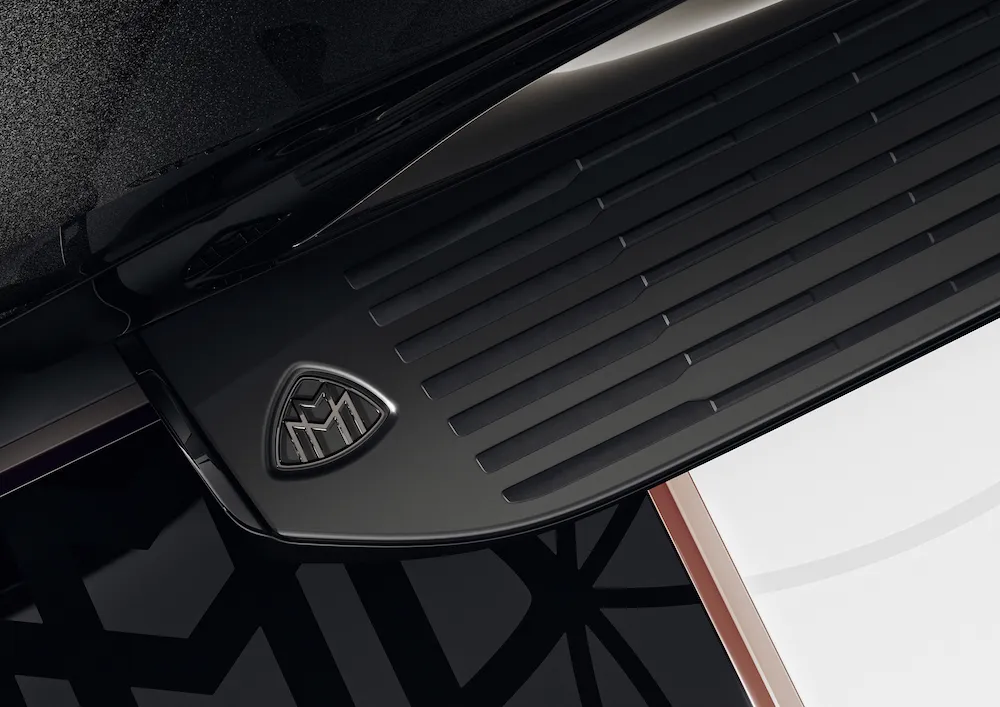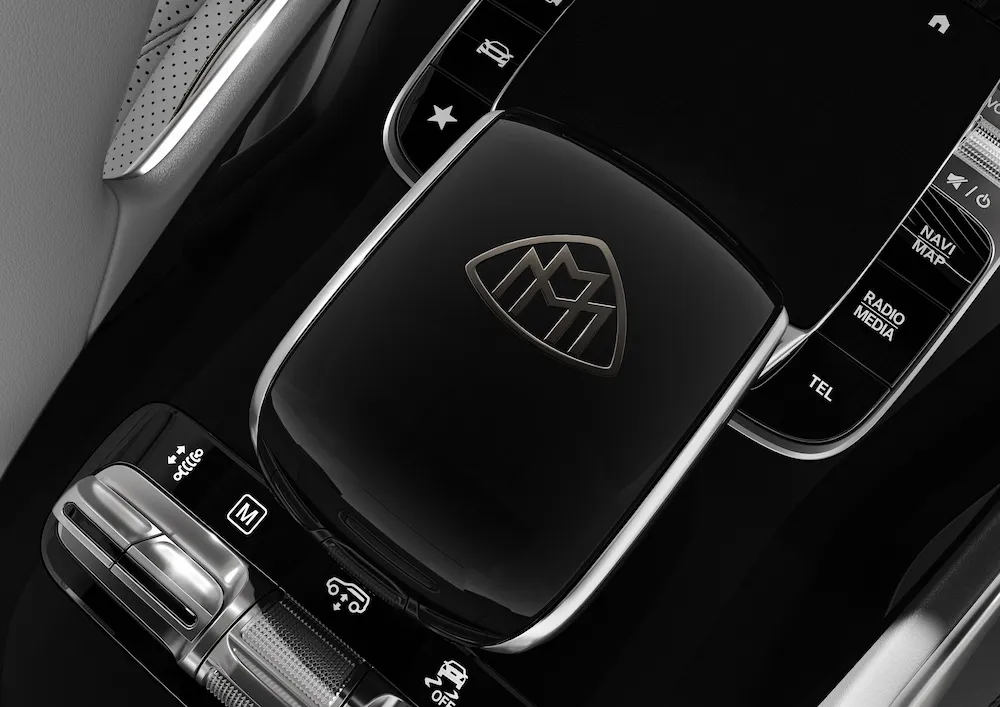 The Mercedes-Maybach GLS Night Series is the epitome of sleek and lavish design, with dark chrome accents that will make you feel like royalty. These headlights are rocking some sweet rose gold bling, and the side view is all about that dark chrome sophistication.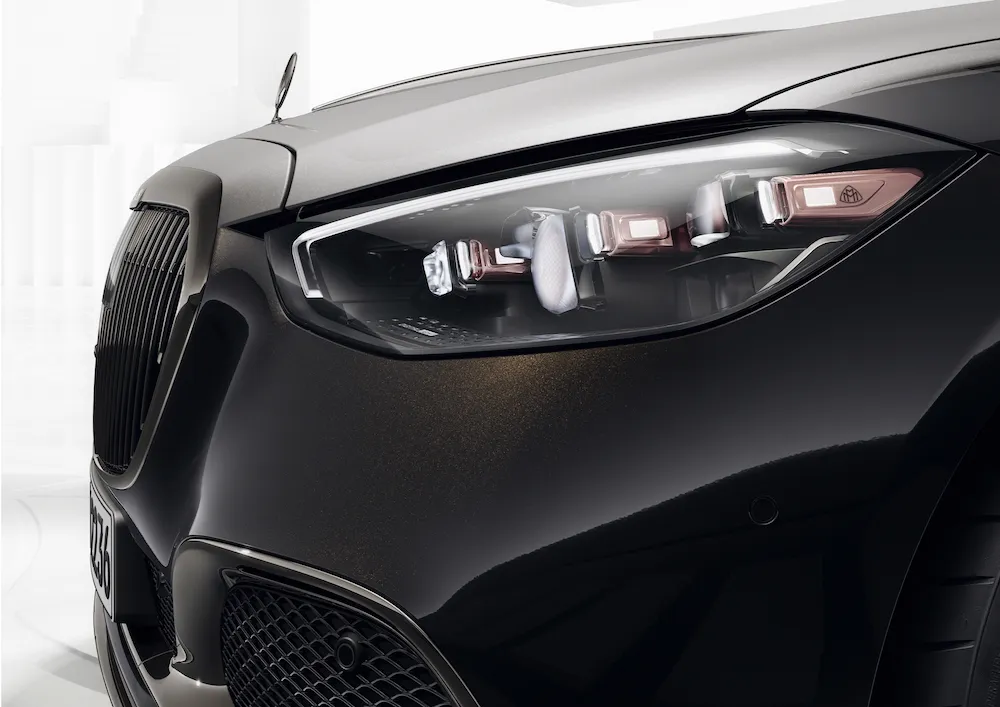 This ride's got some serious bling with its sleek dark running board and fancy 23-inch wheels featuring a Maybach pattern. The GLS Night Series comes in white or obsidian black, and for the daring, a two-tone obsidian black/Mojave silver option.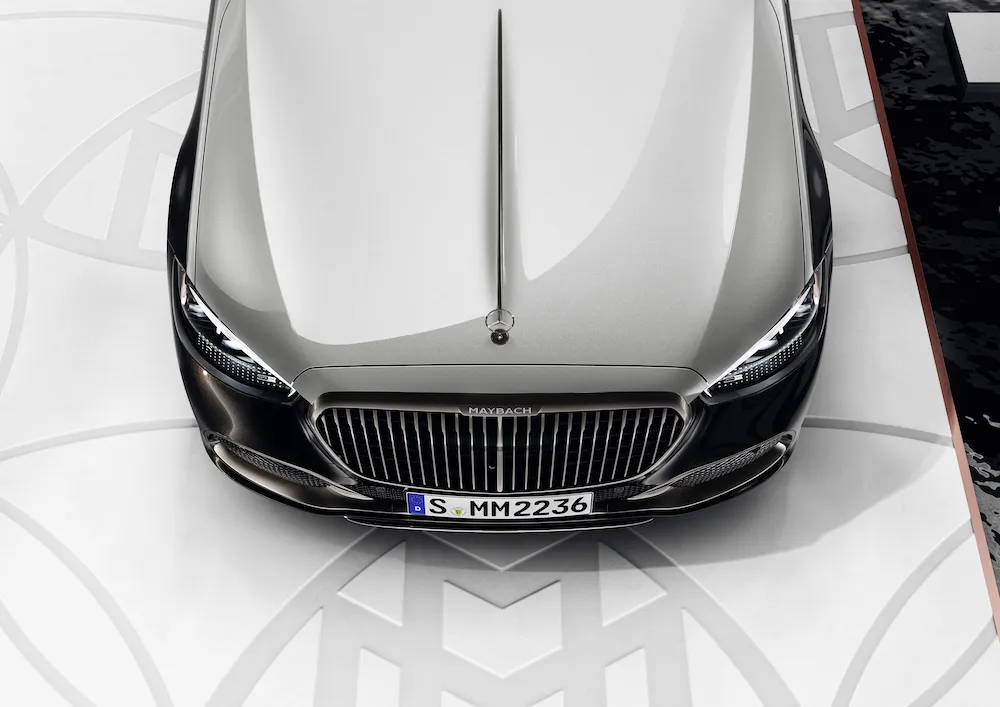 The GLS boasts two swanky interior choices. One's black on black, the other's white with a touch of black. This place has got some fancy herringbone decor and shiny silver pilasters with a brown finish that really show off their skills.