Certainly, a good drink can erase any dirt from your mind and boost your confidence level to the optimum. With this in mind, the Gymkhana and Penhaligon collaborated this time to present you 'The Attar of India',- a collection of newly designed cocktail that is uniquely available for their Albemarle Street's restaurants guests.
Furthermore, they carefully selected the four different fragrances that are recommended by Penhaligon's and crafted the new heavenly cocktails that are unmatched with others. Meanwhile, each drink will be served with a complimentary perfume bottle, which carries that specific fragrance. These cocktails are carrying the secret life and touch of India. The journey starts from the 'Maharaja's flower garden', passing by the 'virgin rain on the soil' to eternity. Then the 'City of Joy' and lastly the 'calm of Kolkata'! These are the names of the drinks.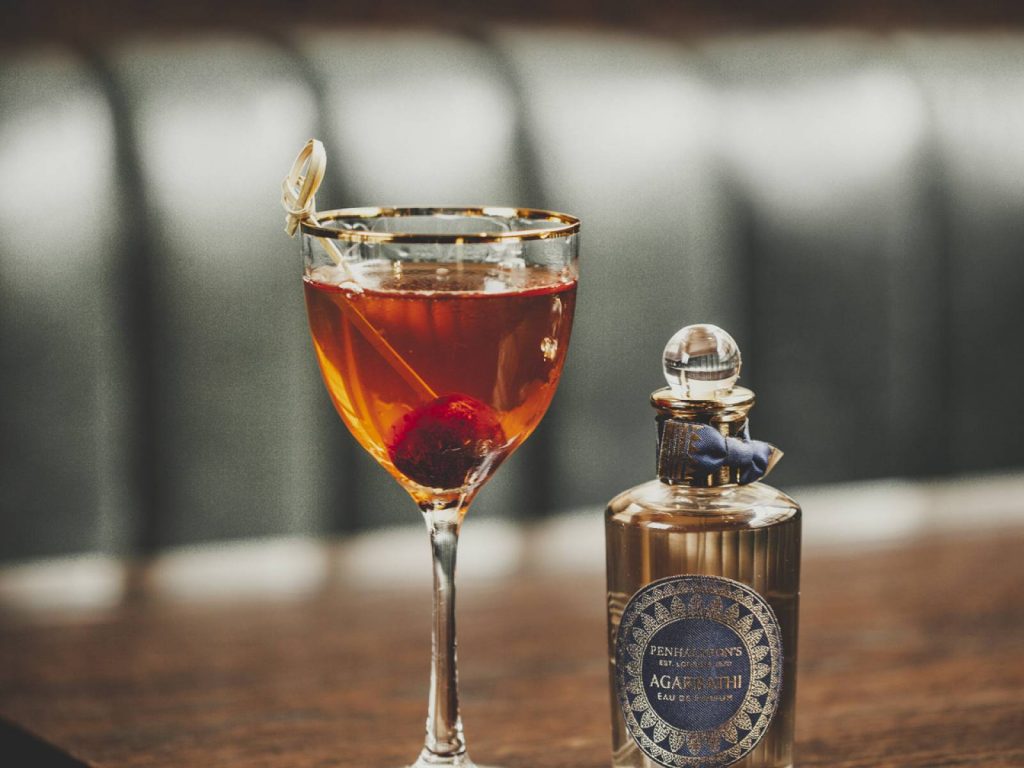 The Maharaja's flower garden is prepared with the quality Champagne Blossom, which is paired with the Vaarda fragrance. The 'virgin rain on the soil' is the perfect combination of the Rum and Rain, with the Agarbathi scent.
The 'City of Joy' is the cocktail with the scents of nutmeg, cardamom, and black pepper. The 'calm of Kolkata' carries the fine single malt Indian whiskey mixed with apple, masala chai, Buffalo Trace, and the clarified milk. 'A Passage to India' cocktail is the best among them and its ingredients are- Lothair perfume that carries ambergris, cedarwood, and wenge's notes.
Ultimately, the way of enjoying these cocktails are also unique. First, you need to smell the perfume, then you taste and feel the drink; after that bite the oyster leaf garnish or others. Lastly, if you feel interested and like to gain more information on 'The Attar of India cocktail collection', then you can visit their official website for additional information.