More new towers are turning their peak floors into public shared amenities spots, offering penthouse sights to each resident.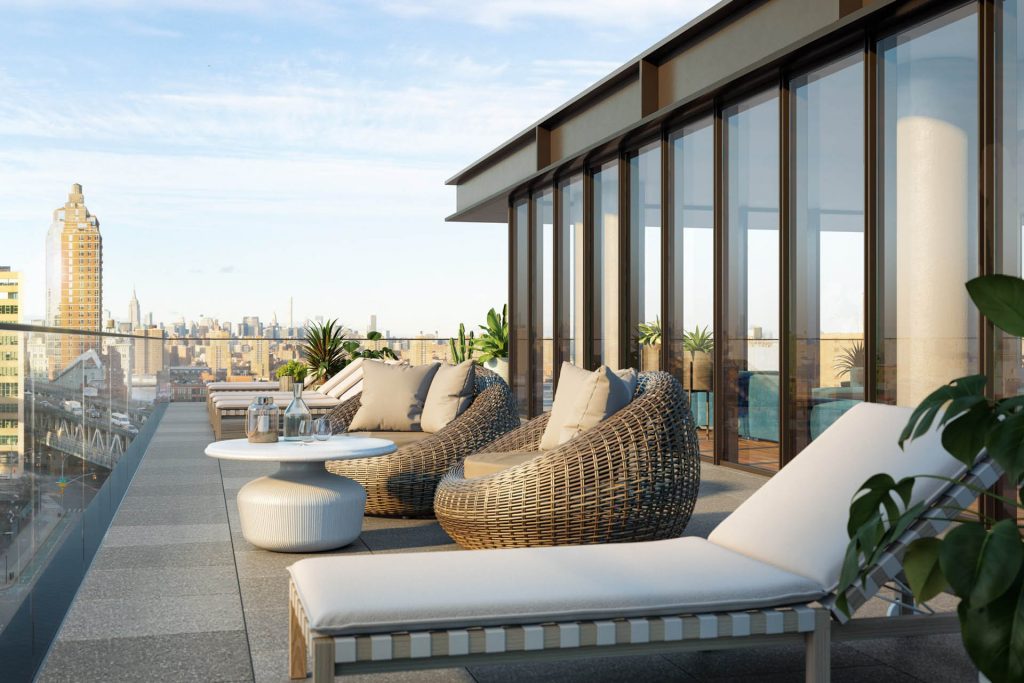 The Amberly, Downtown Brooklyn's recent thirty three-story lavish rental building, has just revealed Brooklyn's most exceptional new view which includes sweeping vistas of 7 bridges and the searing skylines of 2 complete boroughs, entire scene from the Overlook, the sprawling very high lounge perched atop the tower, in addition to the complete suite of amenities.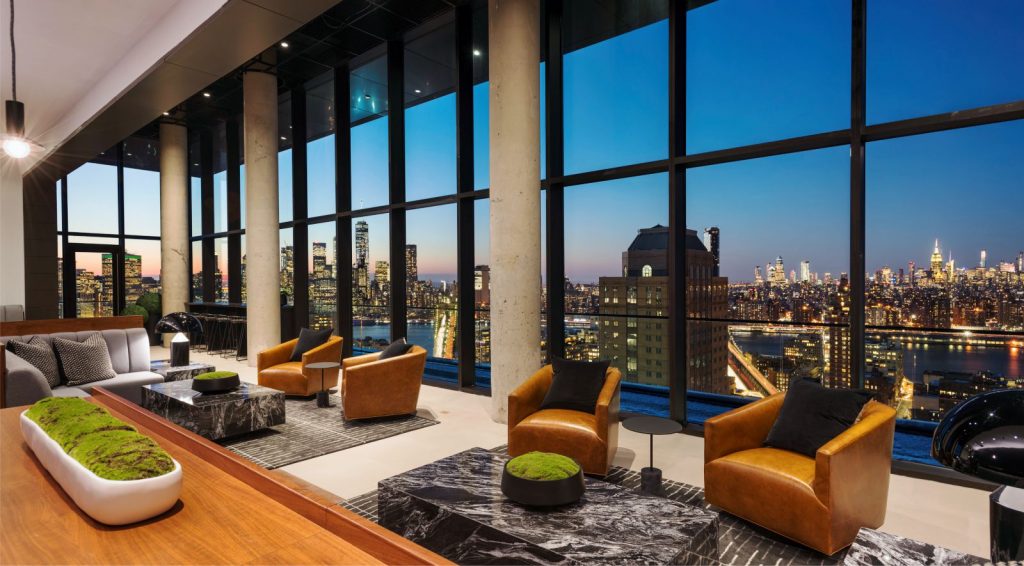 At the nexus of Brooklyn, Downtown Brooklyn, and DUMBO and situated at 120 Nassau Street, The Amberly is exclusively situated to maximize views in each side. Providing 280 apartments, ranging from studios to 3 bedroom rentals with selective units offering private outdoor spot, the tower comprised of an amazing glass and terracotta facade made by Global architecture company Woods Bagot, the 1st every tower in the USA.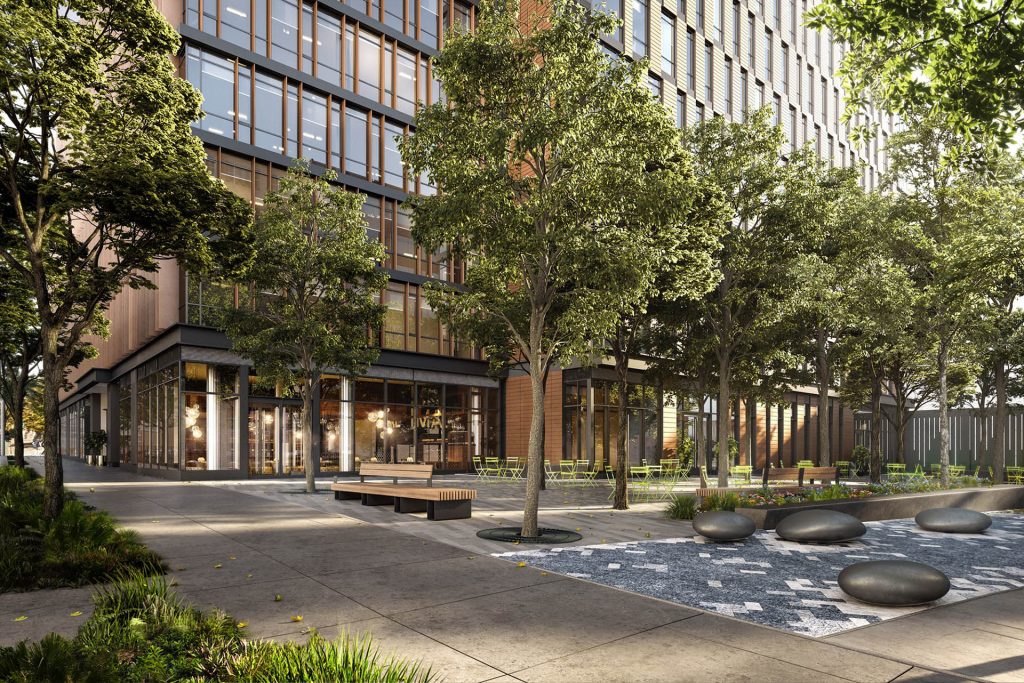 Furnished by a well-known designer Dan Mazzarini and his group at BHDM design, the overlook is open to every resident of the tower and features spacious spots for hanging or co-working out with family and friends.
Further amenities at Amberly includes a spacious 9th-floor lounge with wraparound landscaped terrace, sundeck, grills and spot for al fresco dining and a co-working place, a many zone fitness center with Peloton exercise bike ecosystems sand very secure bike storage.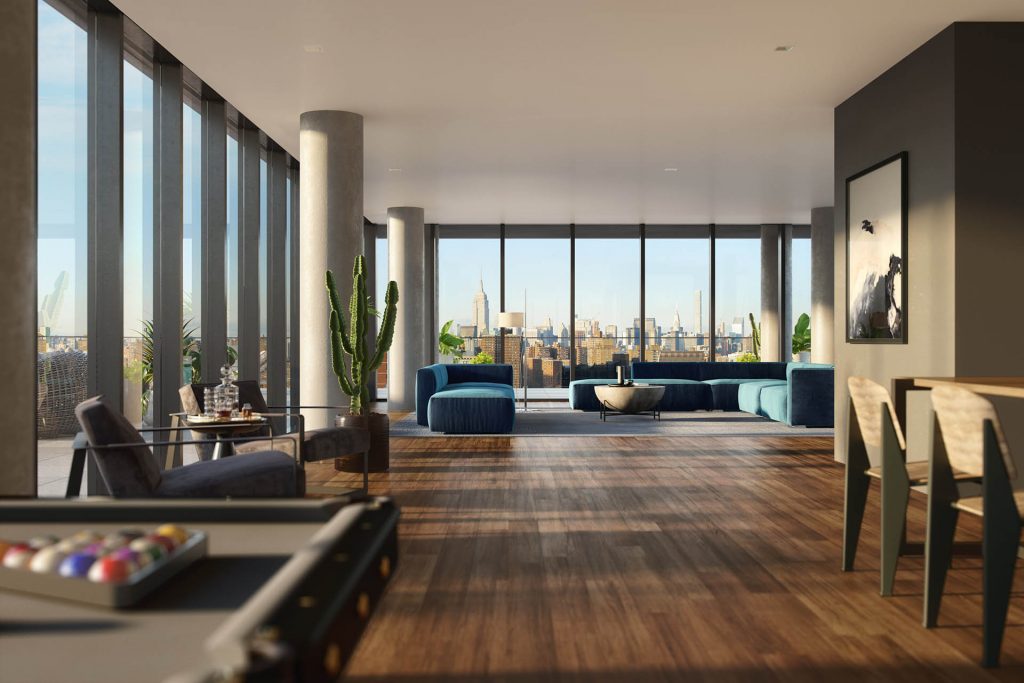 The Amberly also features more than 20 concierges, an individual driveway for a drop-offs as well as picks up, and onsite valet with straight tower access. Residents can also take benefit of the beautifully landscaped 10,000sq ft. plaza just outside the lobby, providing a prime green spot to the neighborhood and complete Brooklyn Community.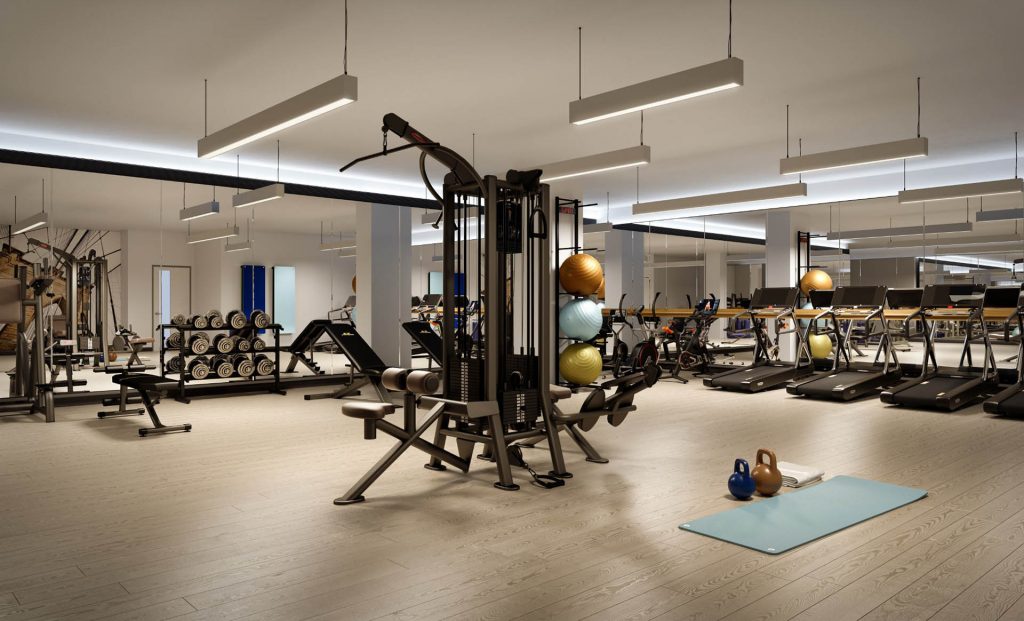 Ranging from studious to 3 bedroom residence and making to entire household easements, the Amberly feature 275 house to rent, rate varies from $2,930 USD each month for studio, $3,465 USD each month for a single bedroom, $5,720 USD each month for 2 bedrooms and $8,800 USD each month for a 3 bedroom.