Certainly, your watch can be the first impression that will last long in others mind. For this cause, the Hublot once again creates a watch that will take you sky-high- it's the 'Big Bang Paraíba', a watch burnished with the turquoise brilliance of a cuprian elbaite.
Not to mention, the Paraíba Tourmaline is the geological rarity, & with very-high demand. Because of its precious, one Paraíba Tourmaline is mined for every 10,000 diamonds, & the unique beautiful colors, the element condition & value causes for these gems differ from other types of tourmaline. Also, the reason behind this attractive stone's color lies in its blending of copper, manganese & gold. Not just that, an incandescent glow will highlight the stone from distance.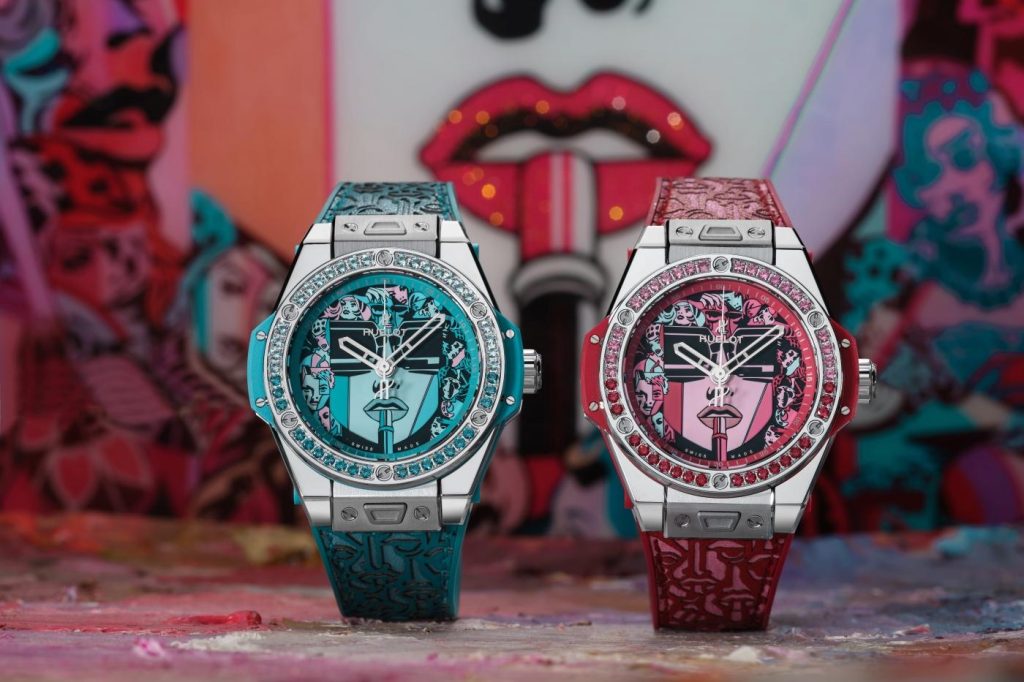 The Paraíba Tourmalines stones are also certified by the world's largest gemological laboratories. The Paraíba Tourmalines stones, which are fitted into Hublot's Big Bang Paraíba watches, are mined from the Rio Grande region of Brazil. The long-term business relationship between Hublot & Pierre Salanitro lets the watchmaker make more profit from an absolute agreement with the mine that operates in an environmentally friendly way, & they follow agreement or instructions properly with local or international governing ethics.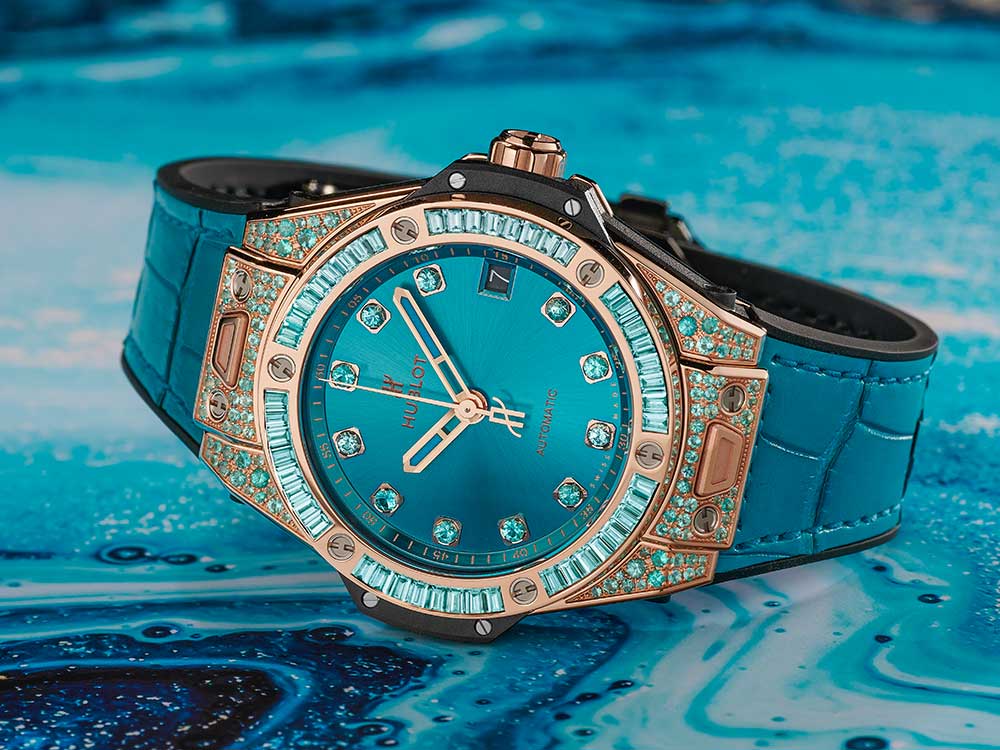 The mine struggle to protect the earth that yields this unique material, & is devoted to plant more trees on the region! They only use clean water for its extraction process to avoid soil pollution, which is very bad for everyone.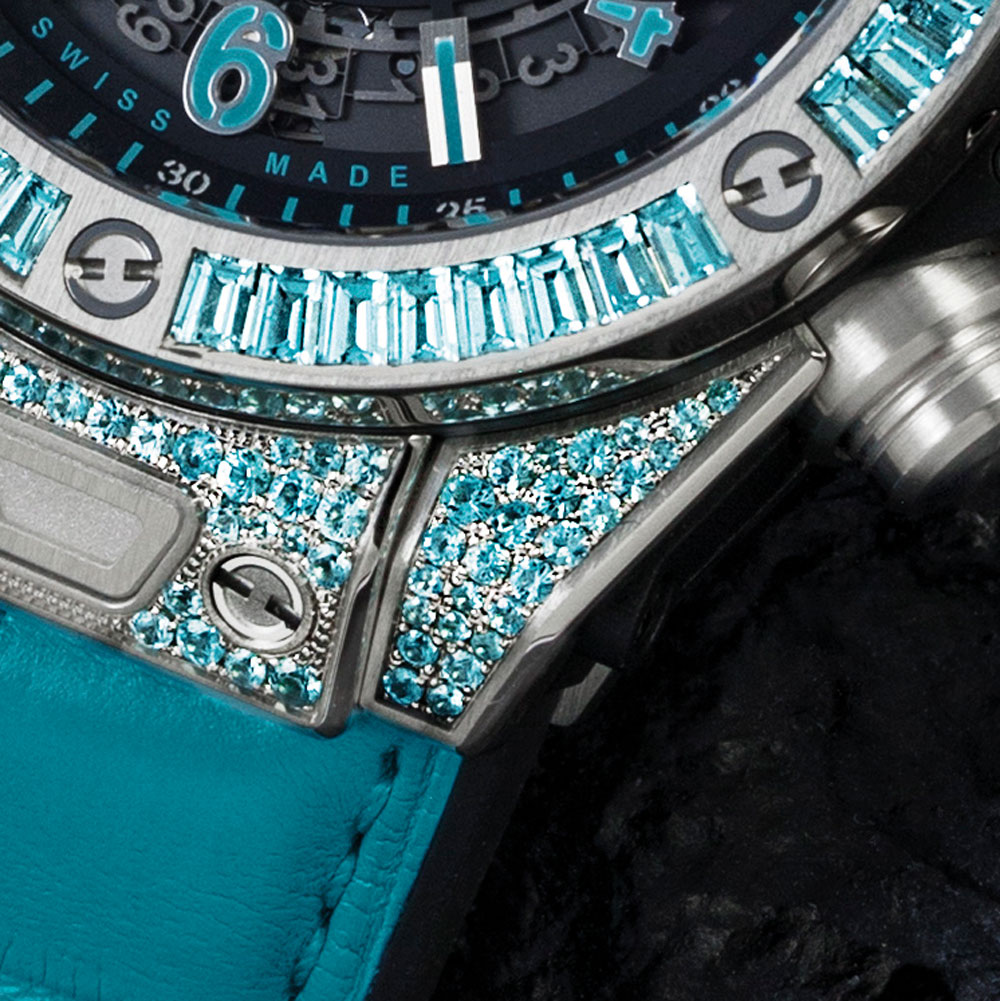 Obviously, because of the rareness of the Paraíba Tourmaline stone, the expectation will go much high is by the prestige cuts. One sample is 'the baguette cut', which need stones of a truly consistent color. This is why 5 times more rough & unrefined material was needed for the primary stone selection, & also why, when the stone was baguette-cut, only 70% of these pass the quality test where the 30% were denied due to damage while in the process or for partly uniform color & quality.
These stones are more delicate than other stones like an emerald. For the cutting task, considerable expertise & skillfulness are needed. The patience is very required because the process may take up to 3 times more to cut than for a diamond. Obviously, these causes are made the stone fitted watch more precious.