Looks like business jets are going big or going home. Commercial jets have nothing on private aviation – think steam showers, boardrooms, and bedrooms in the sky!
Get ready for some serious jet-setting! Gulfstream and Bombardier are set to unveil their speediest and farthest-flying business jets yet, and HondaJet is cooking up a concept that can soar nonstop across the U.S. and beyond. Airbus and Dassault are gearing up to unleash some seriously swanky jets in 2025. Get ready to fly in style! The Beechcraft Denali turboprop may be small, but it's big on jet-like style.
Work, rest, or dine in style with these aircrafts that offer space, comfort, and convenience. And for the high rollers, the largest ones are basically penthouses in the sky.
1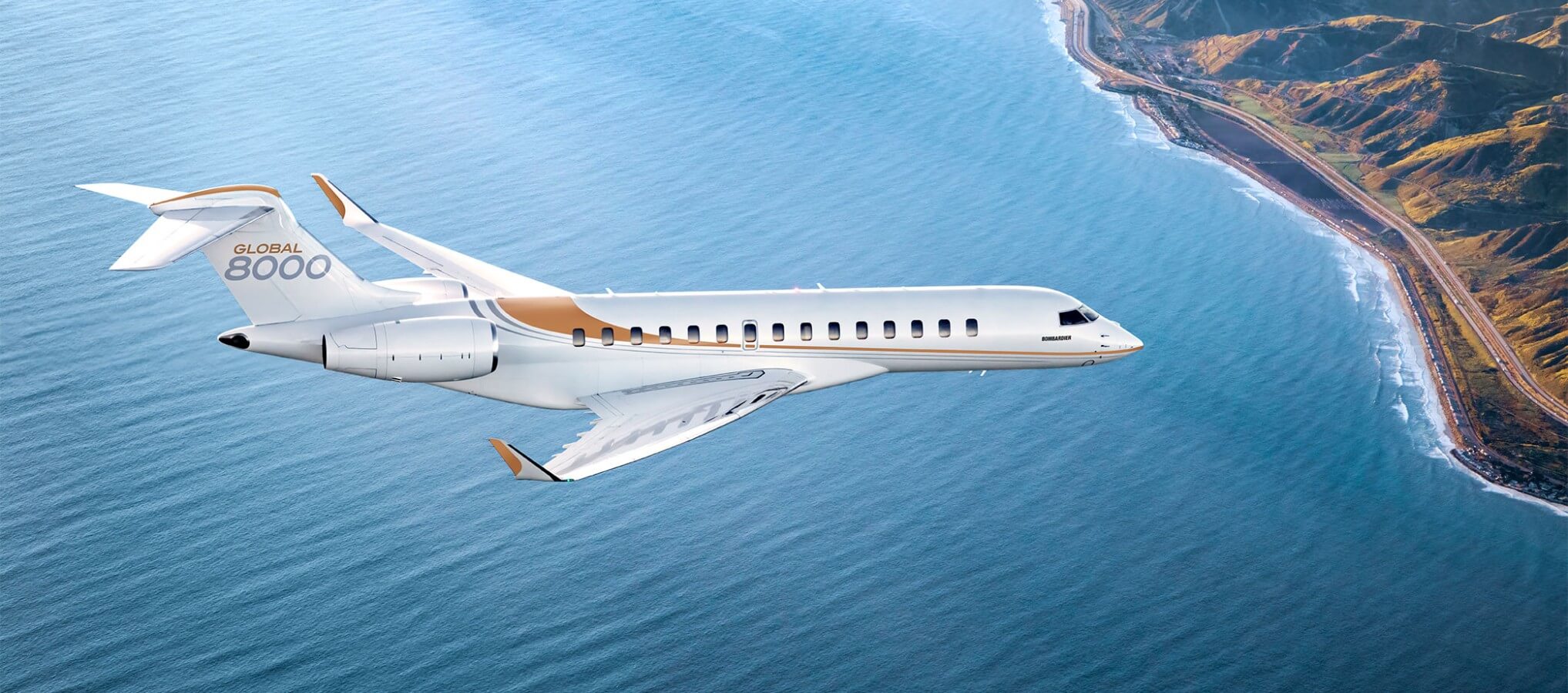 Bombardier Global 8000
The $78 million Global 8000, which is anticipated to become Bombardier's new flagship model in 2025, is anticipated to have a maximum speed of 0.94 Mach. According to Bombardier, the jet's range of 8,000 miles makes it ideal for flights between major cities, such as those that take place from Dubai to Houston, Singapore to Los Angeles, or London to Perth.
The 8000 will be able to accommodate up to 19 passengers in a variety of configurations, putting it in direct competition with aircraft such as the Gulfstream G700 and the Dassault Falcon 10X. Its ergonomic Nuage seats, which swivel and attempt to ease pressure on the lower back, are the first seats in their industry to adopt a zero-gravity seating position. The optional 40-inch 4K home-theater surround-sound setup and its hospital-grade air filter both contribute to an increased level of comfort.
The aircraft is equipped with the Bombardier Vision flight deck, which features four huge avionics panels, many display and monitoring systems, and the most recent scanning and navigation technologies.
2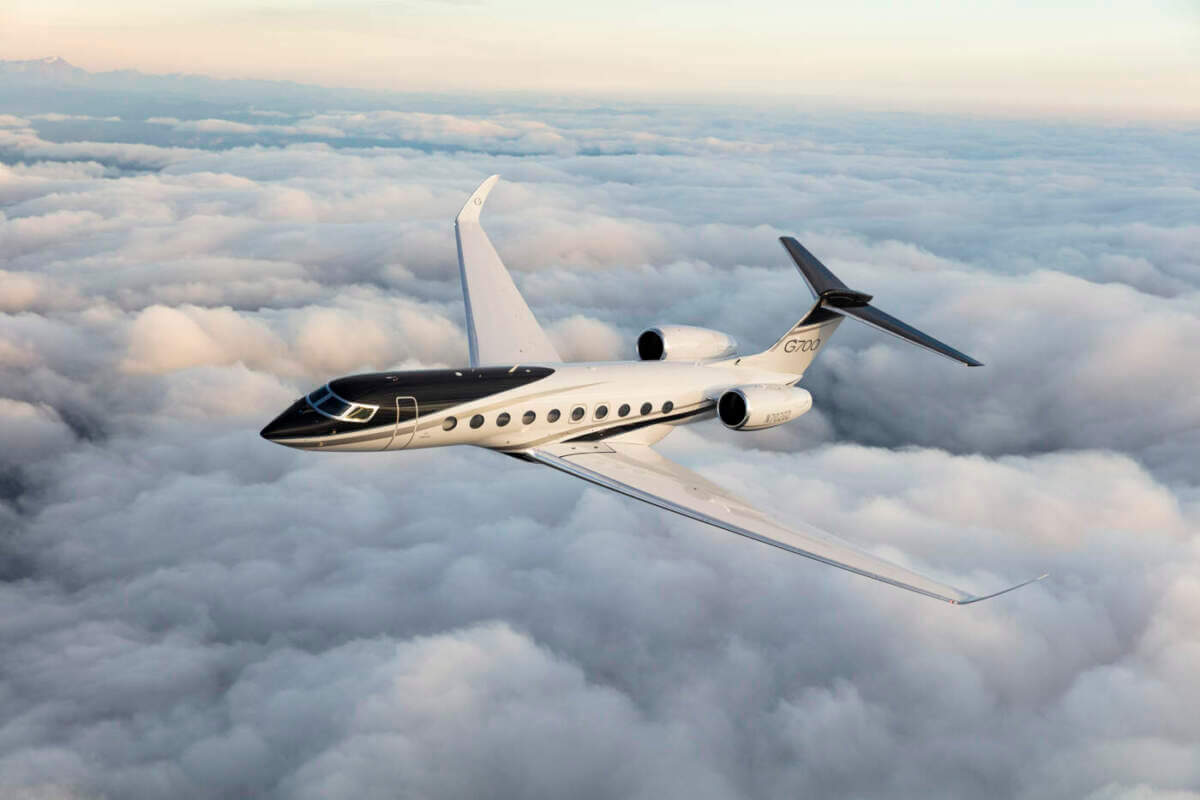 Gulfstream G700
Gulfstream's new flagship, which is not expected to go into service until later this year, represents a significant step forward for the business jet manufacturer. Additionally, it is the first of a new generation of business jets that will lead the pack with increased cruising ranges, increased top speeds, and larger, more spacious cabins. The range of the G700 will be 7,500 nautical miles, and it will have a maximum speed of 0.925 Mach. It will also feature up to five living zones, one of which can be a back bedroom.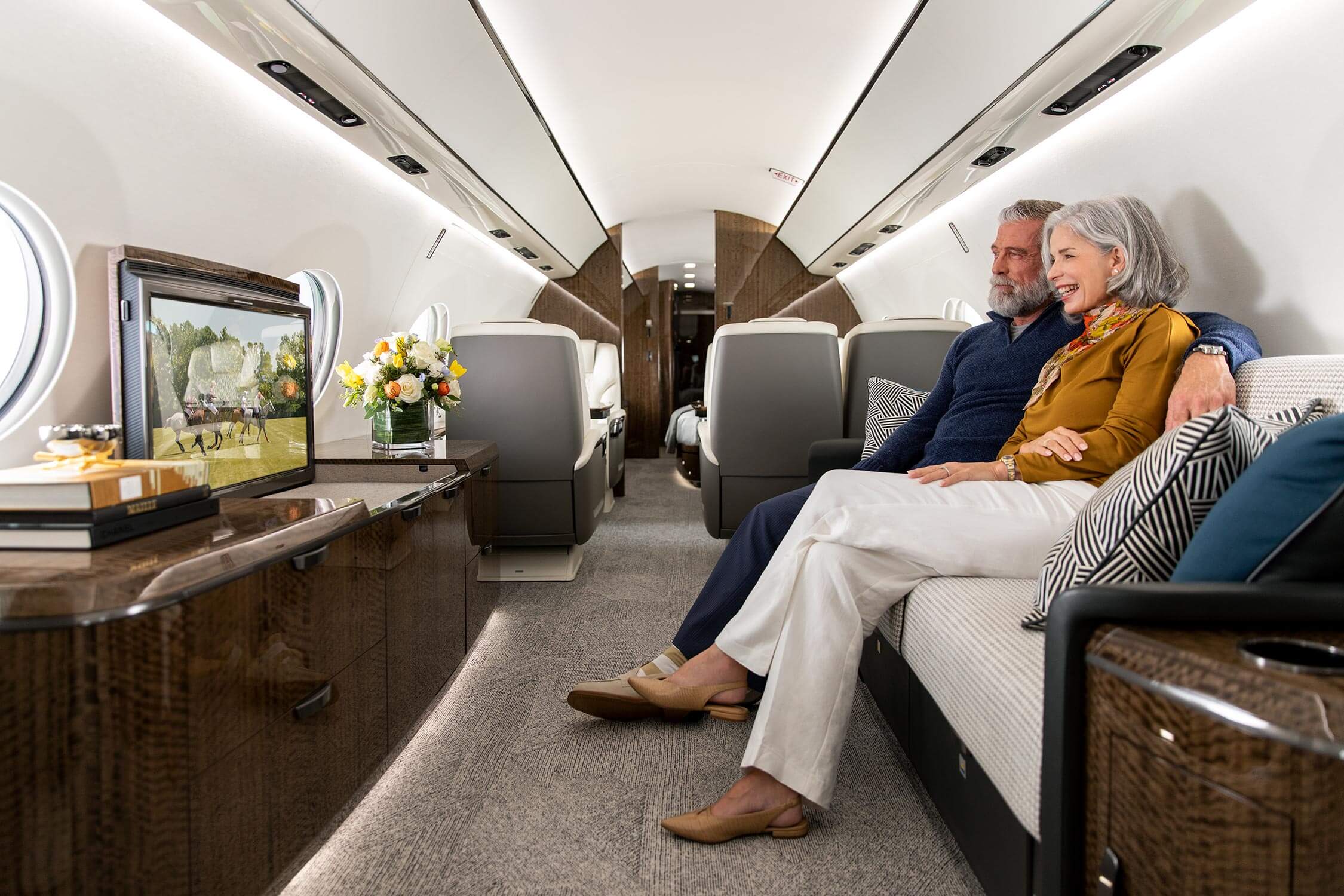 Its twenty enormous windows raise the bar for natural light, and an onboard circadian lighting system that mimics sunshine helps passengers span numerous time zones with less of an impact on their sleep patterns. The cabin has the capacity to seat up to 19 people and provide sleeping quarters for up to 13 people. The G700's DNA also includes differentiators such as new chairs designed with ergonomics, unique materials, and entertainment centers that are tactile and intuitive.
3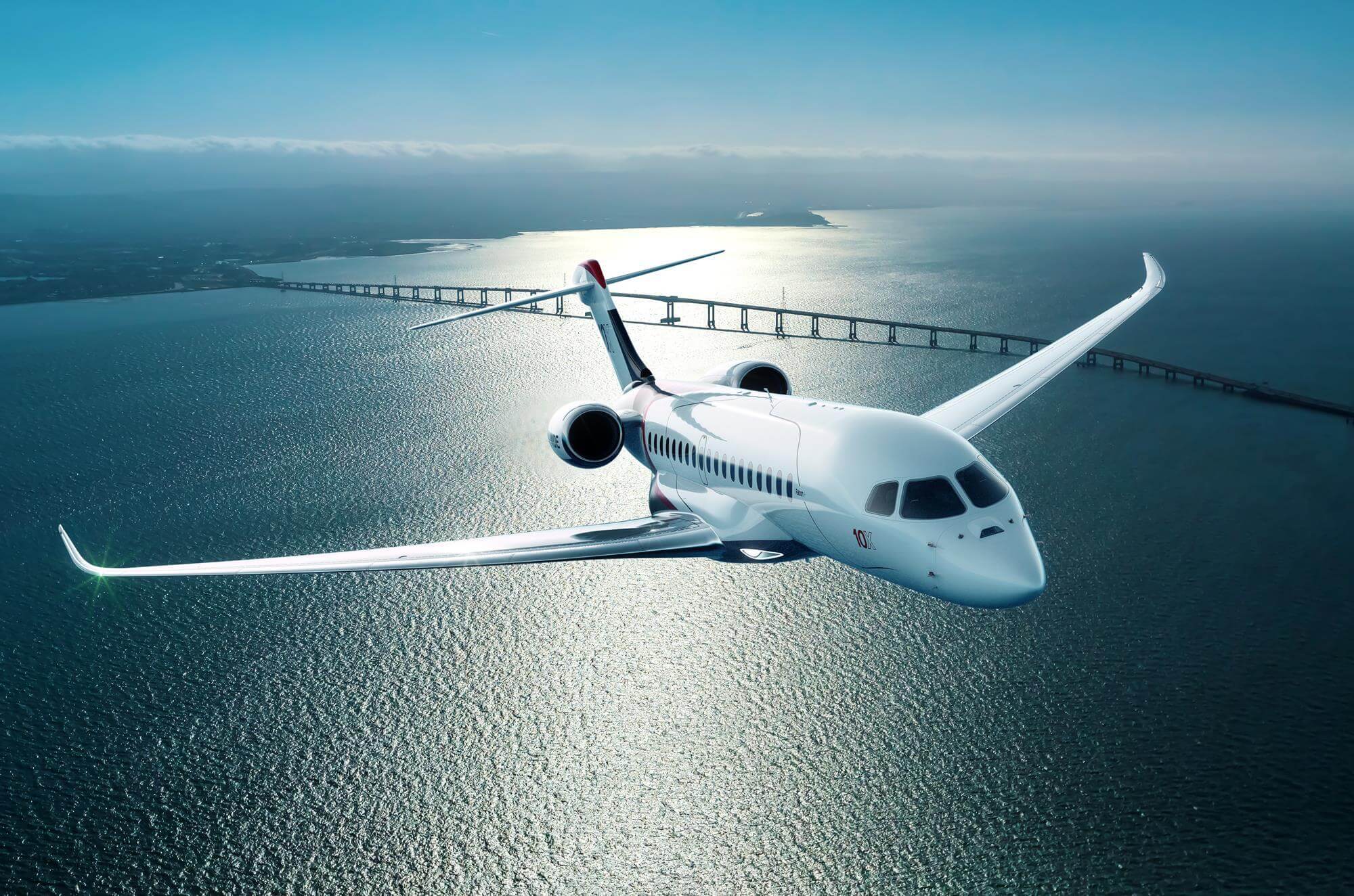 Dassault Falcon 10X
Dassault's new top-of-the-line ultralong-range jet is scheduled to be released in 2025, and it promises to be the largest aircraft ever produced by the company, as well as the largest purpose-built business jet currently available. According to Dassault, its range is around 7,500 miles, which is sufficient for nonstop flight between Los Angeles and Sydney.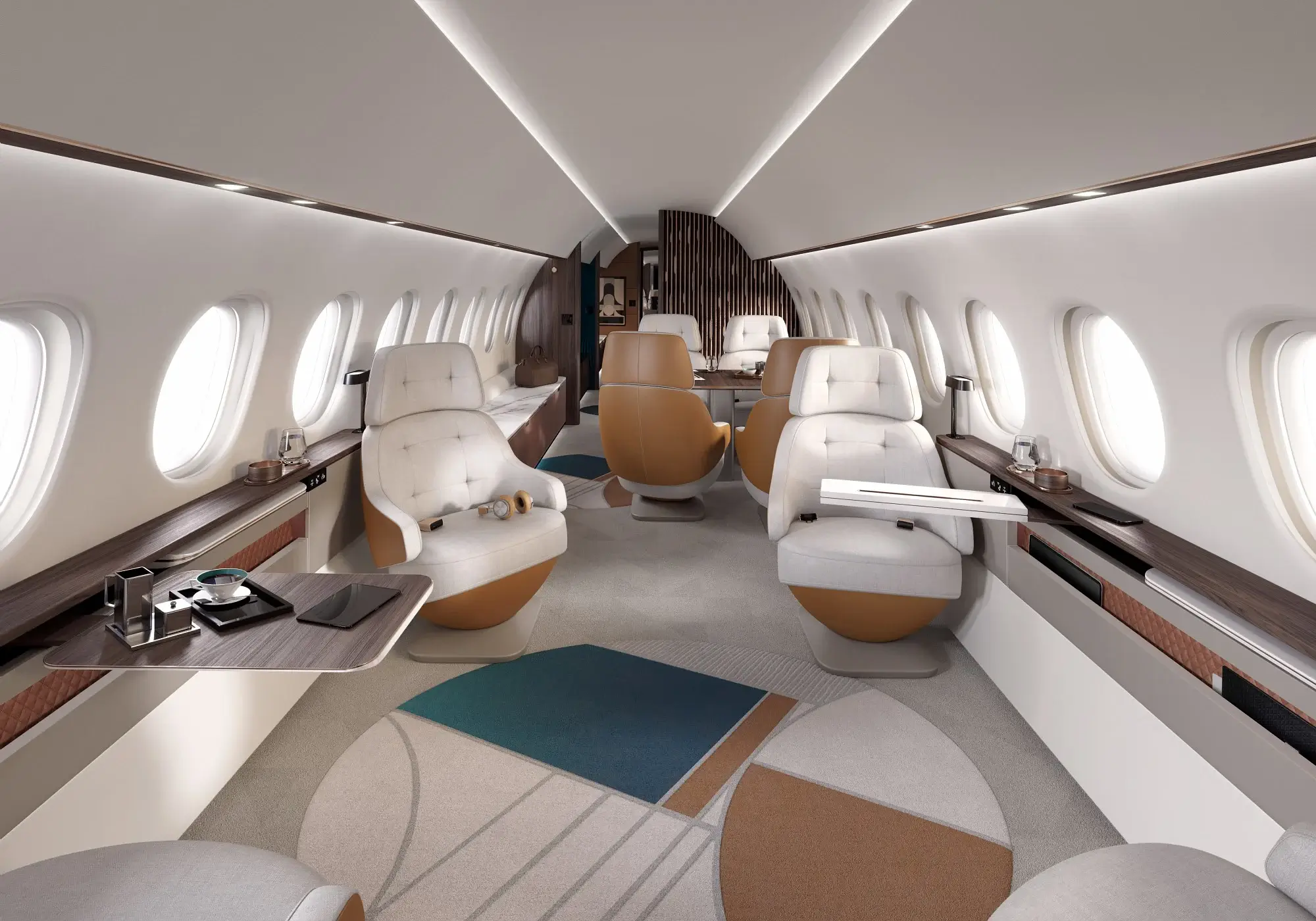 The Falcon 10X is also credited with a number of other technological firsts. This is the first time that Dassault has used Rolls-Royce Pearl engines, and the high-thrust Rolls-Royce Pearl 10X engines it uses are the largest in the Pearl family. The jet, which has the potential to be outfitted with four lounges in addition to a bedroom that has a private bathroom and complete shower, is scheduled to have 38 windows, which is more than any previous Falcon, so that passengers may take in breathtaking panoramas.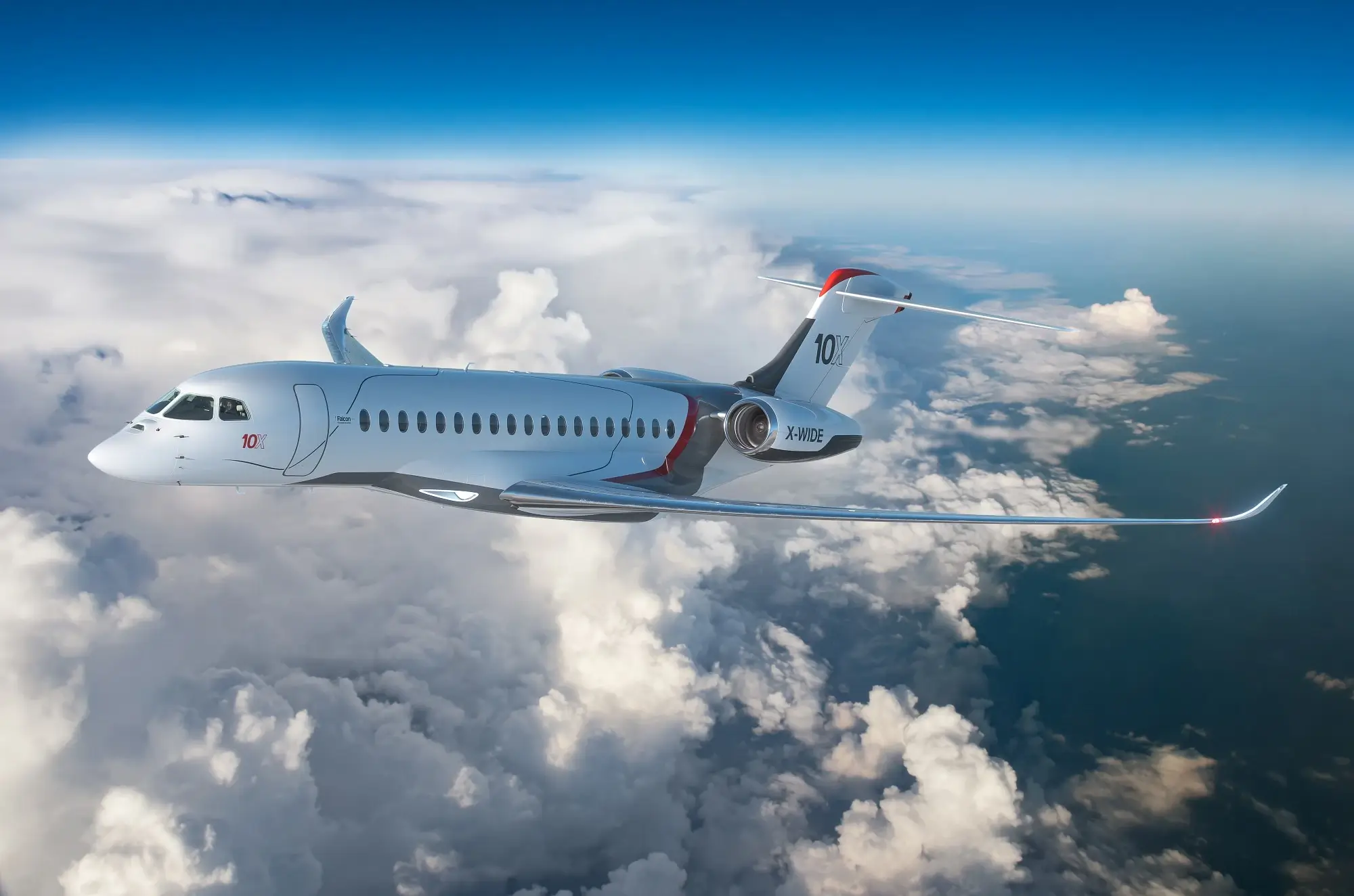 According to the business, the advanced air-filter system on the plane will have a level of performance that is on par with that found in hospitals, yet being 10 times more effective than the air filtration systems present in most office buildings
4
HondaJet 2600
The most recent idea to come from Honda wants to be the first light jet in the world that is able to fly nonstop across the United States and between continents. The very light jet (VLJ) HondaJet HA-420 will be replaced by the larger, quicker, and more capable HondaJet 2600, which will cost 12 million dollars and have a range of 2,625 nautical miles. The VLJ HondaJet HA-420 will seat 11 passengers.
It is possible that technological advancements in autothrottle and autobreak will allow it to become the first transcontinental jet that can be flown by a single pilot.
Despite the fact that the cabin is significantly smaller than the super midsize aircraft that are generally used for cross-country travel, there is space in the back for a bed. Chairs that swivel through 180 degrees and footrests that recline are included in each of the three different modular layouts. According to Honda, the jet has a fuel efficiency that is up to 20 percent better than that of normal light jets, and it has a fuel efficiency that is more than 40 percent greater than that of a typical mid-size jet during a typical voyage.
5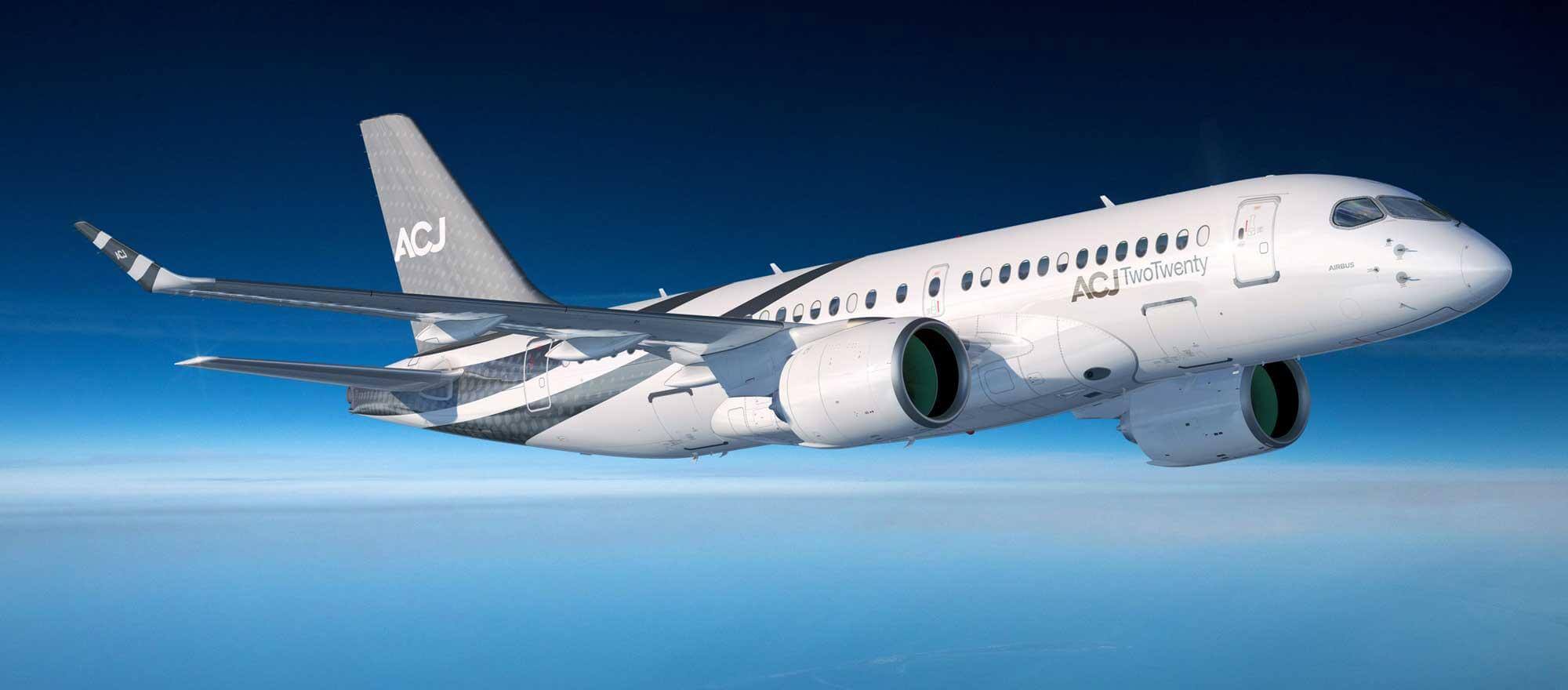 Airbus ACJ220
Airbus claims that the ACJ220 has almost three times more interior capacity than large-cabin private planes yet costing only $82 million. The ACJ220 transforms the A220 into a private jet with six spacious VIP spaces that can accommodate up to 19 guests. Because the A220 can accommodate up to 135 passengers, those fortunate enough to book a seat on the bizliner will have more than enough room to stretch out throughout their flight.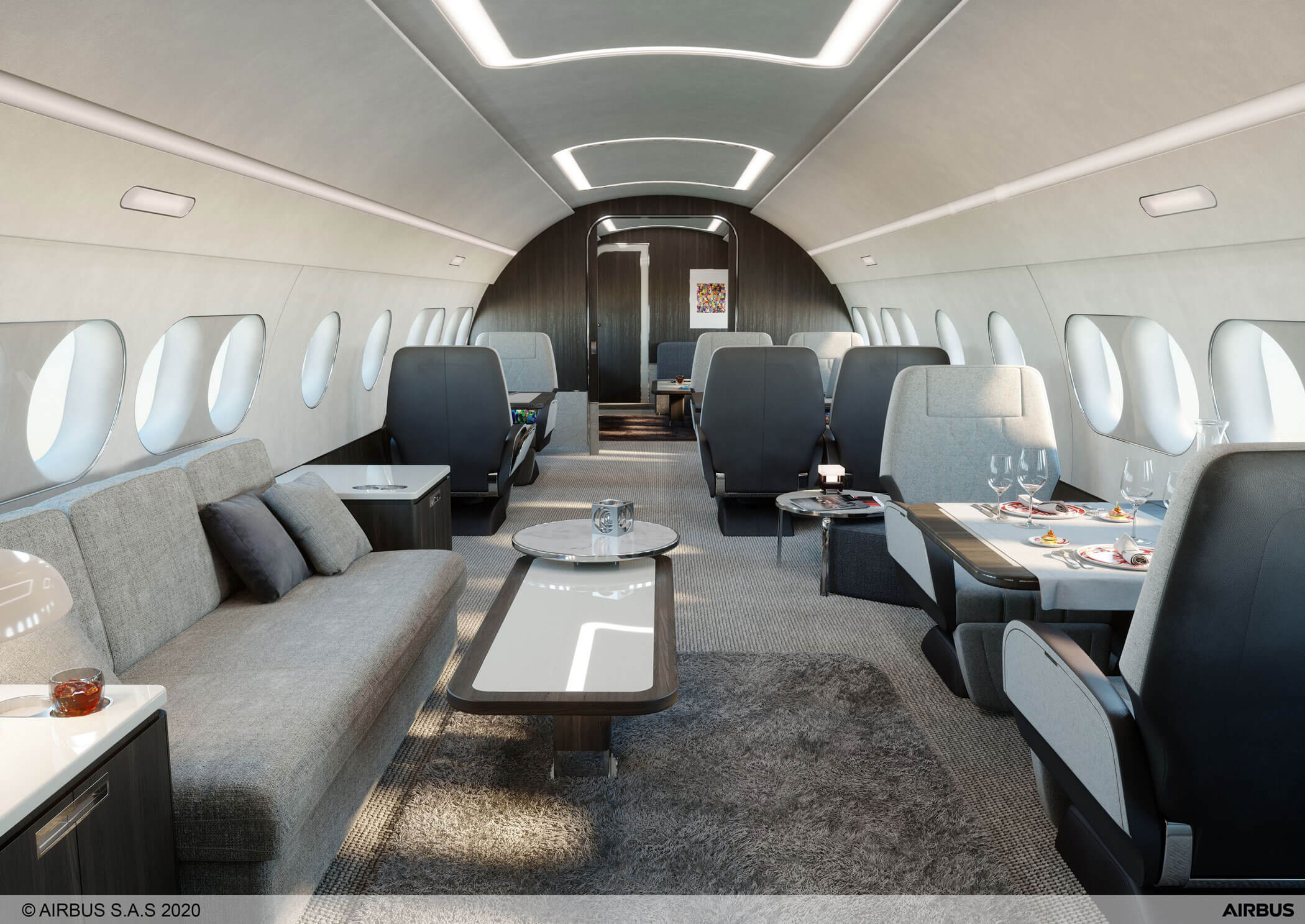 This extra-large business aircraft is more akin to a penthouse apartment than it is to a plane. It contains a master bedroom with an en-suite bathroom and steam shower, a conference room with a 55-inch flat-screen monitor, and a kitchen that is fully stocked with all of the necessary appliances. The ACJ220 offers a total of 785 square feet of floor space, which is greater than any other business jet currently available.
More than 12 hours of flight time is possible with the ACJ 220, which has a range of 5,650 miles and can connect cities like Cairo and Cape Town as well as Hong Kong and Honolulu.
6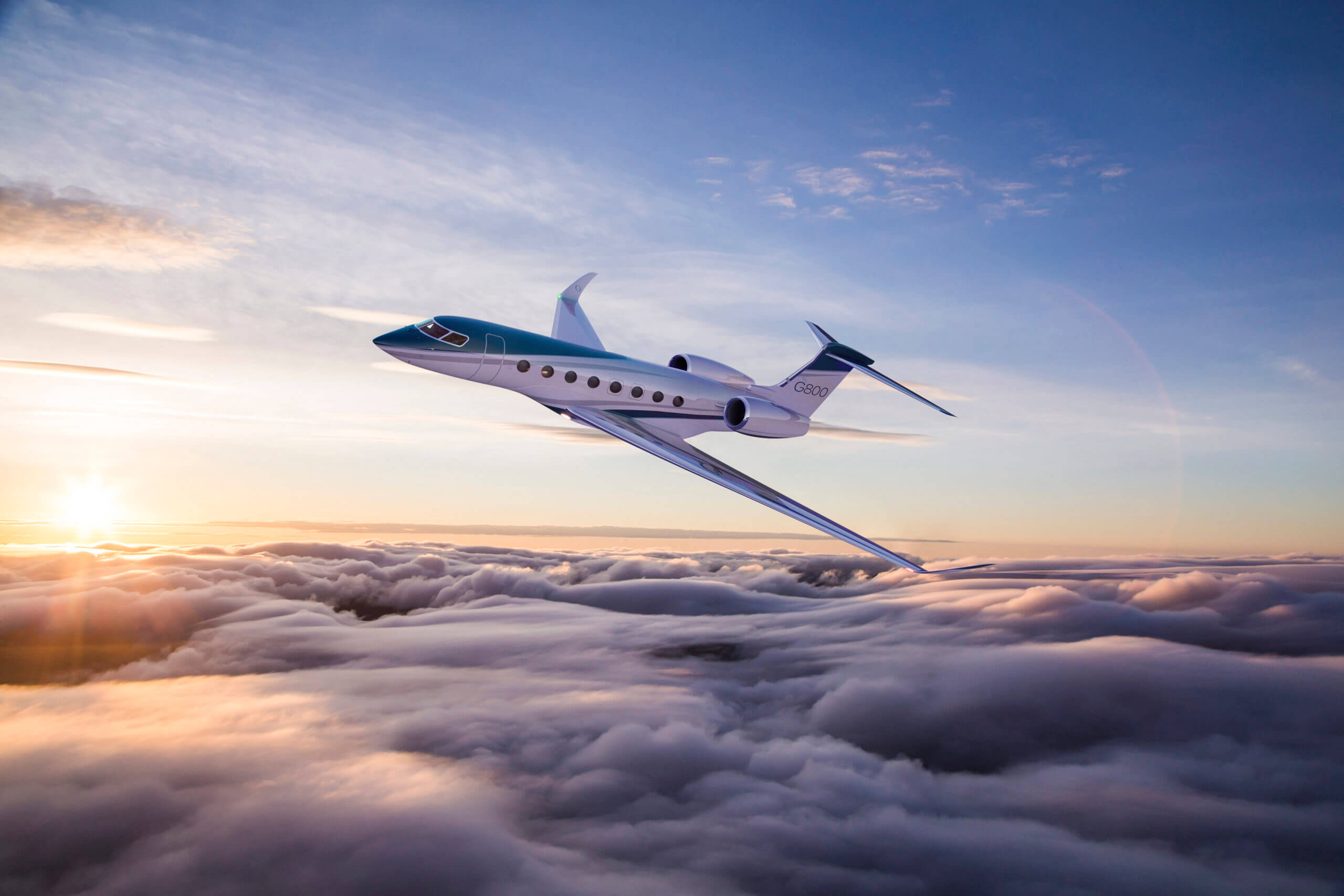 Gulfstream G800
The Gulfstream G800 ultra-long jet, for which the first deliveries are scheduled for later on in this year, claims to be the quickest and, with a range of 8,000 nautical miles, the longest-flying aircraft that has ever been created. The luxury aircraft, which cost $72 million, can accommodate up to 19 guests and has ten bedrooms spread among its four living areas. It also has the capability of being arranged with three separate living spaces and a separate crew compartment.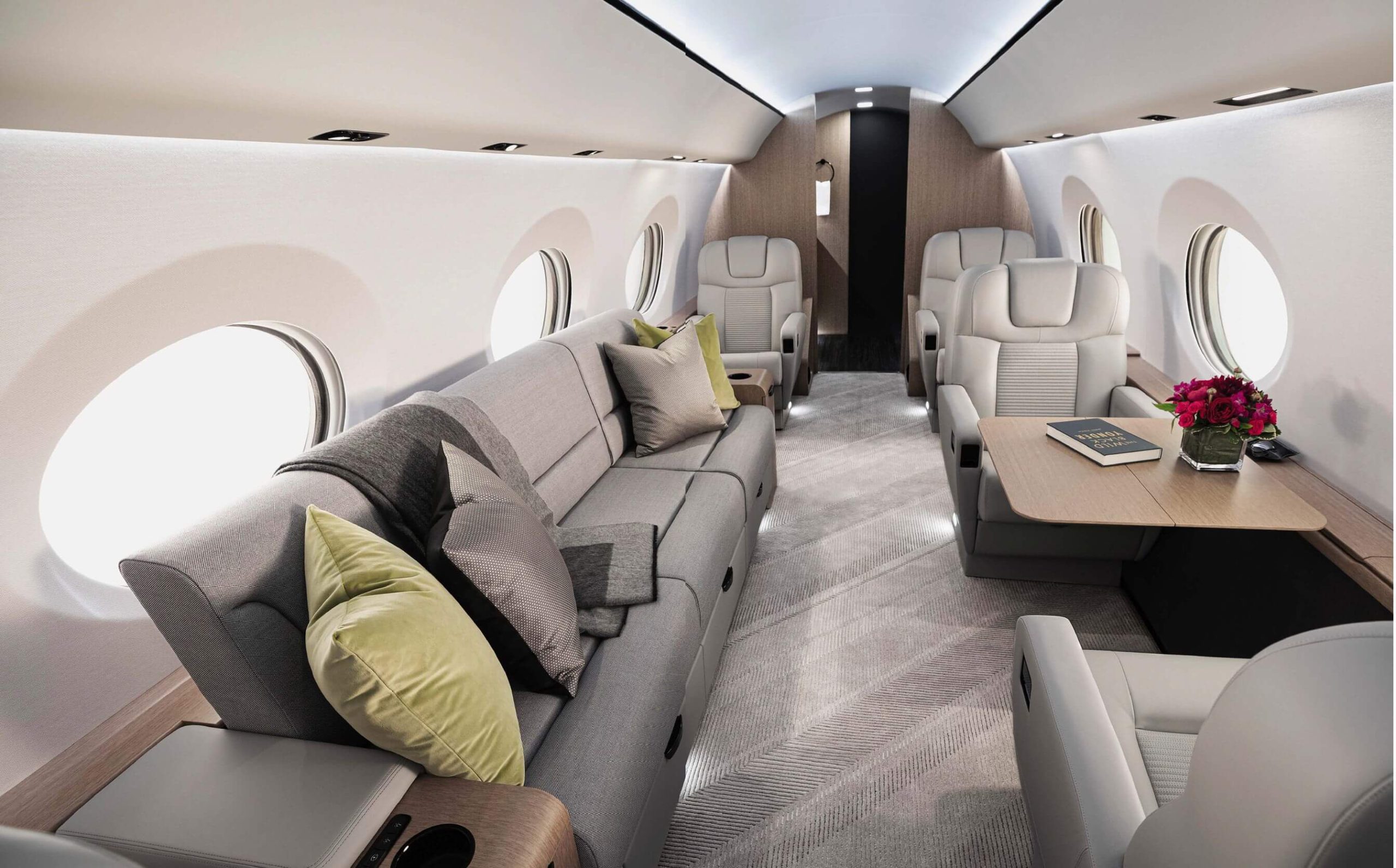 The jet has restrooms located both forward and aft, as well as a plasma ionization purification system to eliminate microorganisms that may be present in the air. Additionally, it will include the Gulfstream Symmetry Flight Deck, which is a first-of-its-kind innovation in the aerospace industry. This technology combines electronically linked active control sidesticks with 10 touch-screen displays to improve the visibility of the pilot.
In addition to being powered by high-thrust Rolls-Royce Pearl 700 engines, the G800 incorporates a predictive landing system and is able to use sustainable aviation fuel (SAF), which both contribute to the aircraft's improved fuel efficiency.