Certainly, yachts are considered as the modern ocean queen. With luxurious leaving space as well as top-notch services, any owner or yacht lovers always love to stay or enjoy holidays on a yacht. Today we are presenting a brief description of the top 5 largest yachts of the world by length.
1

Azzam (592-feet 6-inches) Lürssen
Its still the longest yacht launch in 2013 with a length of 592-feet 6-inches and can run in a top speed of 30 knots. The manufacturer Lürssen never make it louder due to owners order and request for total privacy. However, the team of yacht designers and engineers are working on the supervision of Mubarak Saad al Ahbabi during the build time of three years. They take inspiration from the Empire style of the early 19th century and implemented on this luxurious yacht.
2

Fulk Al Salamah (538-feet 1-inch), Mariotti Yachts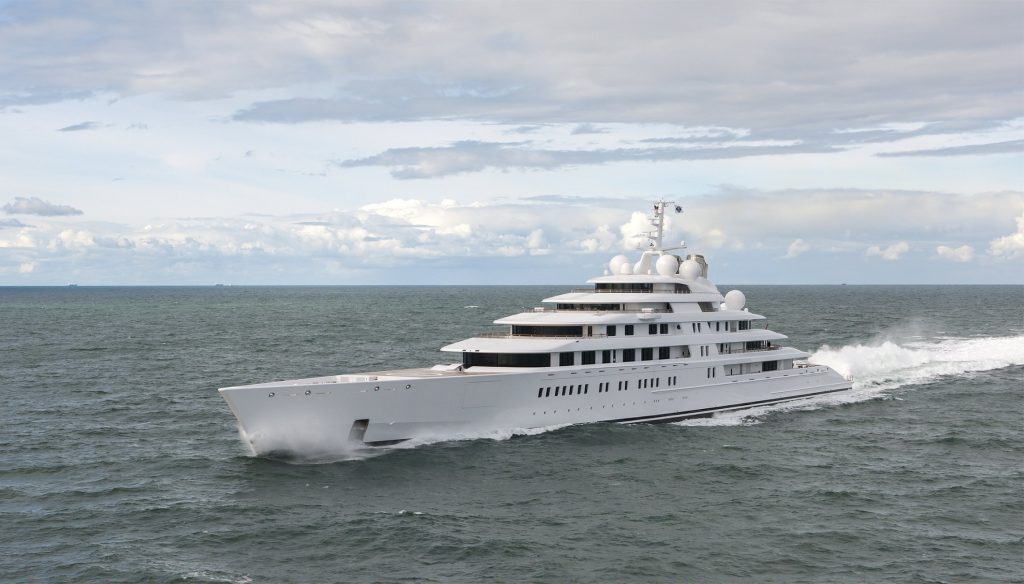 This is the world's 2nd longest superyacht, with a length of 538.1 feet. In 2016, famous Mariotti Yachts built and delivered this yacht in their own Genoa shipyard although, in 2014, we all heard about a mystery yacht. This secret yacht is assumed to be purchase by the 'Omani royal family'.
3

Eclipse (533-feet 1-inch), Blohm+Voss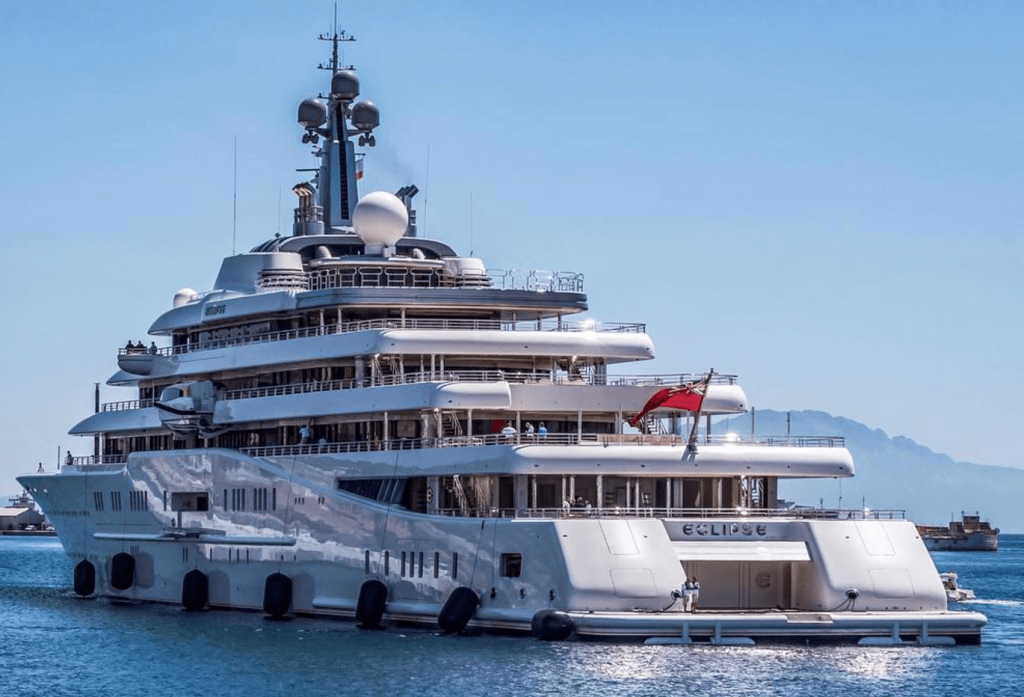 With the overall length of a 533.1-ft, the Eclipse is 3rd position holder. In 2010 it was the first place holder. This yacht was build in Blohm+Voss shipyard in Hamburg. With an approximate range of 6000 nautical miles, it can have a top speed of 21 knots. This luxurious yacht can accommodate 85 crew and passengers with a superb lifestyle.
4

Dubai (531-feet 5-inches), Platinum Yachts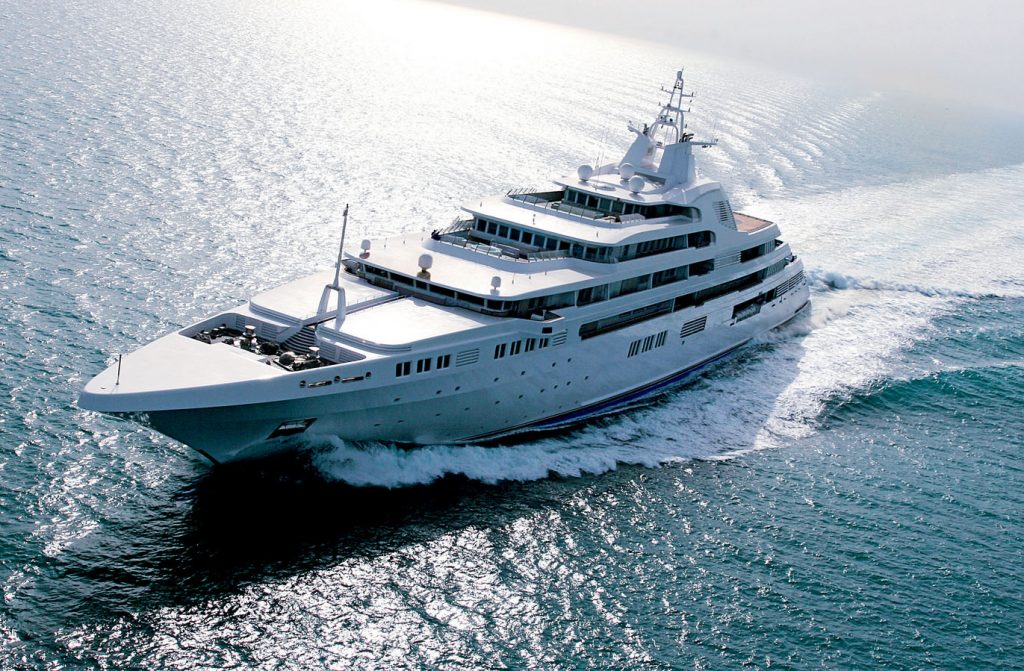 This 531.5-foot long yacht named Dubai is owned by Sheikh Mohammed bin Rashid Al Maktoum. He is the Prime Minister and Vice President of the 'United Arab Emirates', and also the ruler of the 'Emirate of Dubai'. This yacht was delivered in 2006 by the Platinum Yachts and now the part of sheik's royal yacht collection. This yacht can accommodate 88 crews and 24 guests luxuriously. This beautiful secure yacht has a top speed of 26 knots too.
5

Dilbar (511-feet 8-inches), Lürssen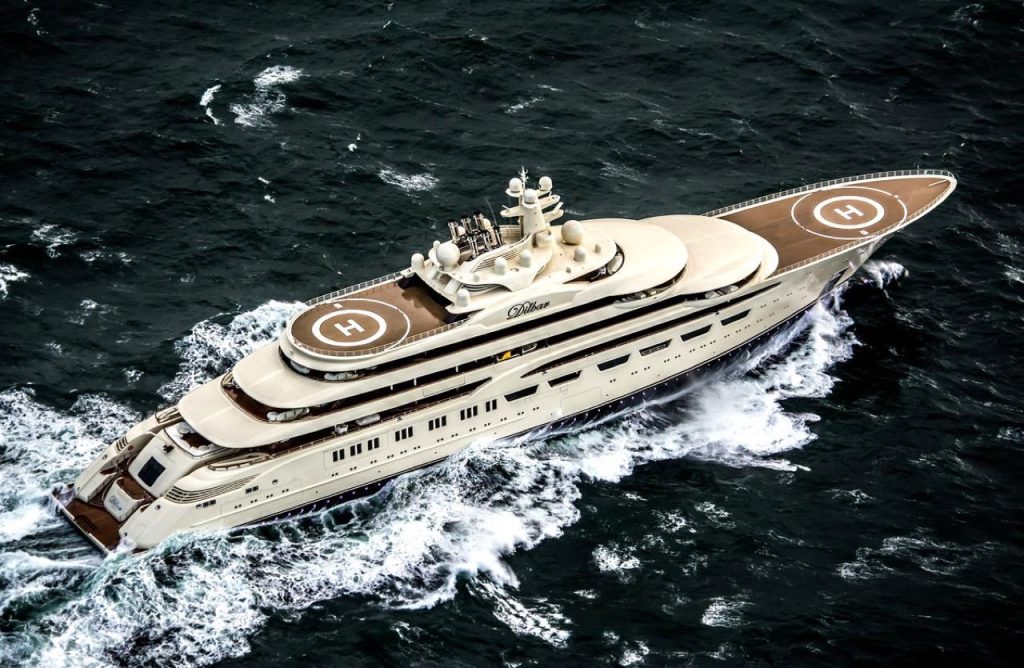 Lastly, this yacht currently holding 5th place with a size of 511-feet 8-inches. Famous yacht maker company Lürssen build and launched this yacht in 2016. There are more expensive and elegant luxury materials are present on the yacht, like an art gallery or bank vault. The best part of the luxurious yacht is, it has an 82-foot swimming pool on its body.