Discover the remarkable Mimer, an expedition platform born from the collaboration between The Viken Group and AES Yacht, alongside the renowned Milan-based design studio, Hot Lab. Experience the grandeur of this exceptional vessel that spans an impressive 60 meters in length and boasts an extraordinary range of 6,000 miles. With precision and expertise, Tillberg Design of Sweden (TDoS), a division of The Viken Group, has spearheaded the design and development of the project. Meanwhile, the AES team has diligently crafted the technical specifications to ensure a flawless execution.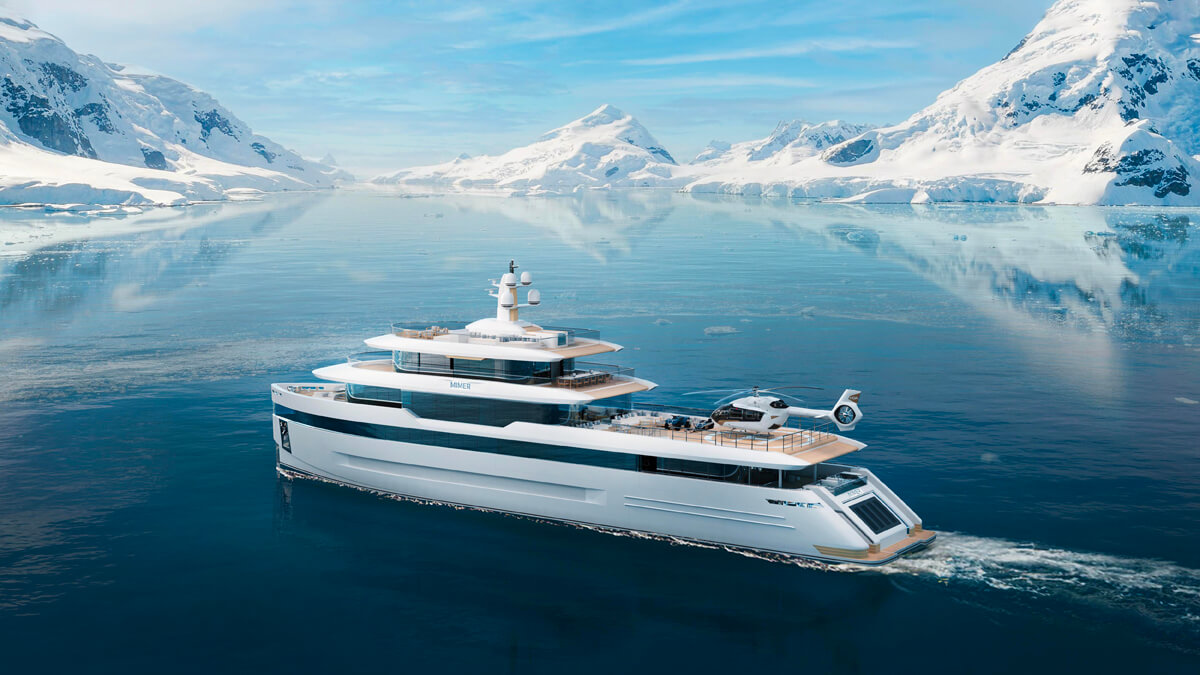 Discover the allure of the Mimer, a 60-meter expedition yacht that boasts optimal size for those who desire ample space without excess. Experience the ultimate in luxury and functionality with our yacht's exquisite design. Perfect for adventurous enthusiasts seeking extraordinary voyages, it's the exceptional choice for your next adventure.
Mimer's design has been meticulously considered in every aspect by TDoS. Experience breathtaking panoramic views from the saloons of the yacht, thanks to its expansive glazing and bulwark glass features. Our layout has been meticulously designed to maximize operational efficiency, carefully considering the routing and functional requirements of the crew.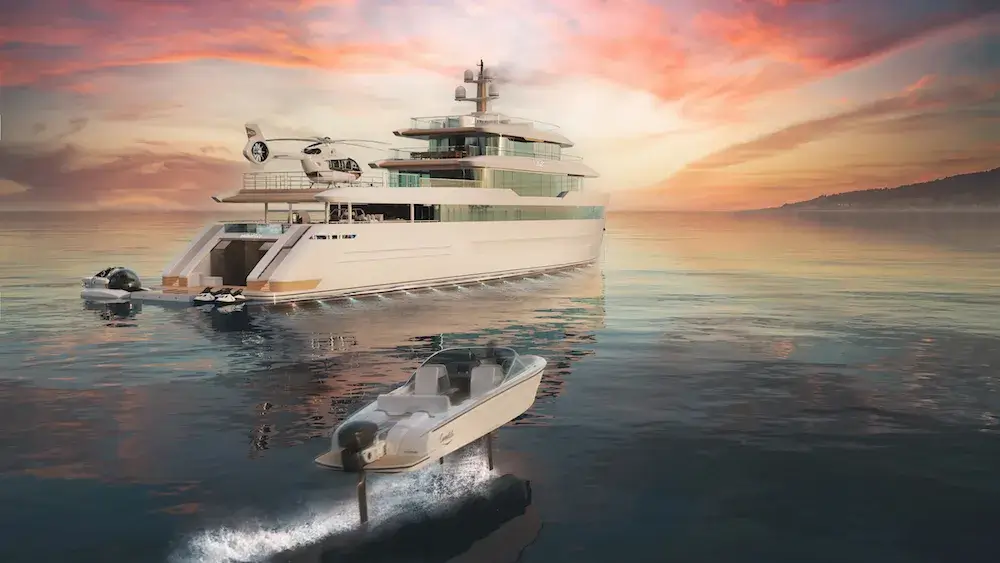 Tillberg's mastery in the commercial and cruise ship industries is evident in their ability to strike the perfect balance between form, function, and seamless service. They understand that this balance is crucial to achieving commercial success. With Mimer, the team has combined their vast experience with the valuable insights and wisdom of top experts. Our collaboration involves working closely with two top-notch expedition companies, a leading yacht management company, and tapping into the unparalleled naval architecture expertise of Laurent Giles Superyacht Architecture.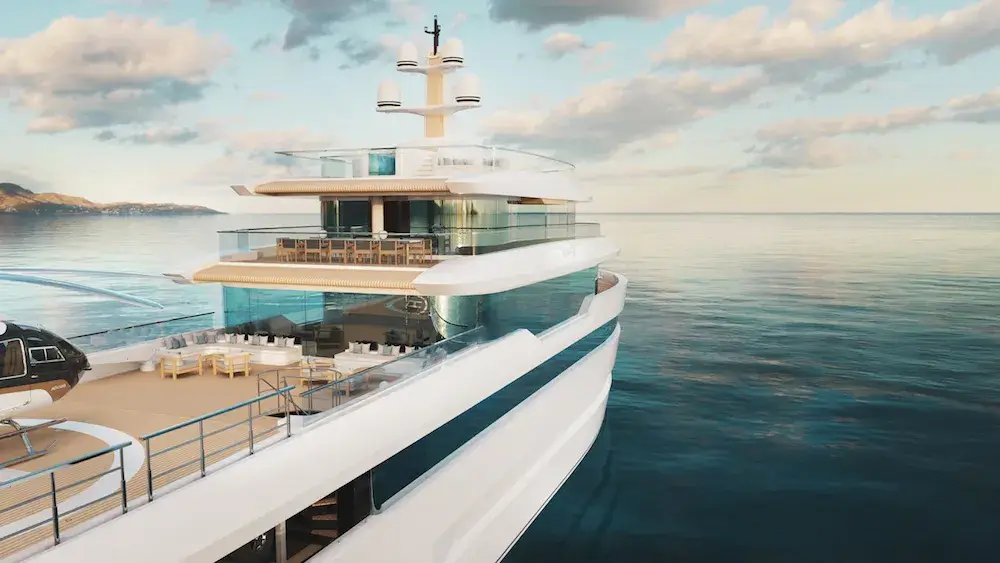 Indulge in the ultimate luxury experience aboard this magnificent yacht, designed to fulfill the wishes of up to 12 guests. Boasting five lavish guest suites on the main deck and a stunning owner's suite on the upper deck, every inch of this vessel exudes opulence and grandeur. Indulge in the ultimate relaxation experience with the owner's suite, complete with a lavish spa pool and a private forward terrace. Indulge in the luxurious experience of having a crew of 17 at your beck and call, with the yacht's ample accommodation. Plus, there's even a designated space for a staff member to cater to the owner's every need.
Experience the allure of Mimer's indoor and outdoor entertainment spaces. Experience the ultimate observation deck with our vast sundeck situated atop the superstructure, leveraging the yacht's elevation. Indulge in the luxurious amenities of this stunning yacht, boasting up to three guest saloons, two dining areas, and a gym and beach club located at the stern. Experience the remarkable allure of this vessel and make your voyage unforgettable.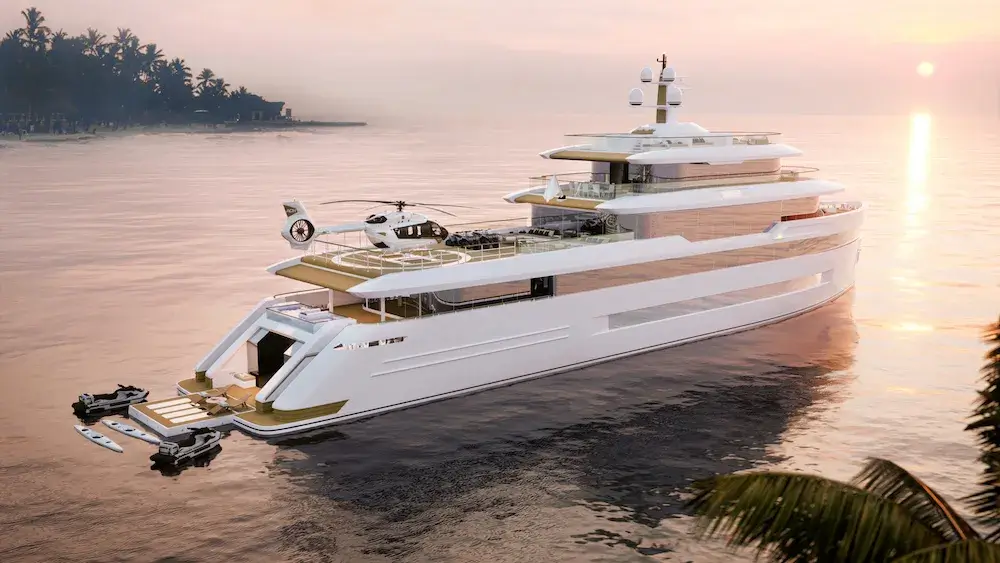 Mimer's explorer capabilities have been crafted with utmost care, providing a diverse array of options tailored to meet the unique requirements of its users. Experience the ultimate in high-latitude cruising with our exceptional yacht, featuring a full hull designed to meet the demanding Polar Code Category C, Ice 1-C standards. With its robust hull design, Mimer is built to conquer even the most challenging icy conditions. This makes it the perfect choice for owners who are looking to explore extreme regions. For those who prefer a more conventional approach, we also offer a standard hull option that is both cost-effective and reliable.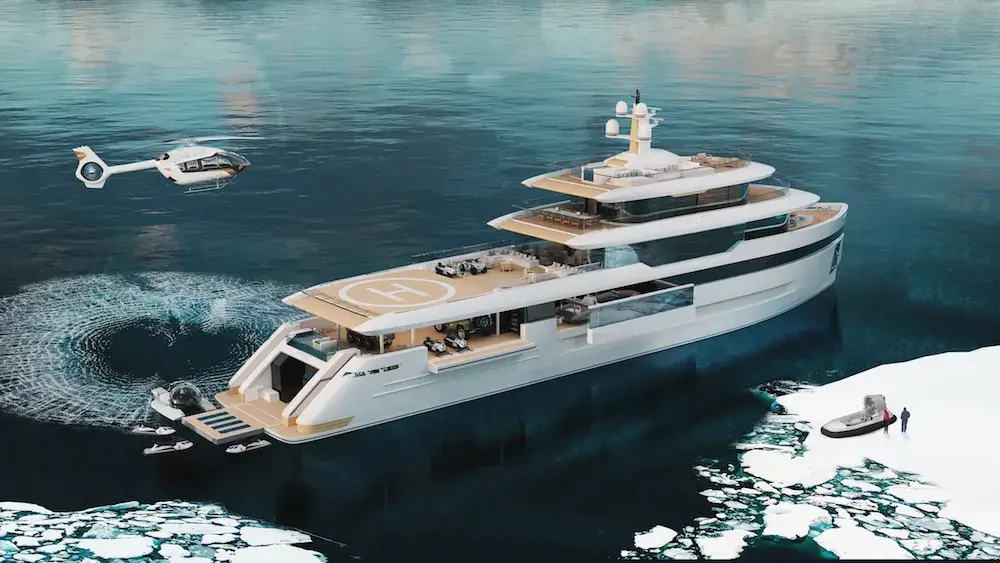 In addition, Mimer provides a choice of two distinct propulsion configurations to suit varying preferences. Experience enhanced maneuverability and efficiency with our first option, which features pod drives paired with diesel-electric generators. Opt for the second option that offers a dependable and classic propulsion system with conventional engines and shaft drives. As we speak, we are conducting ongoing studies to explore the latest advancements in alternative propulsion and power solutions.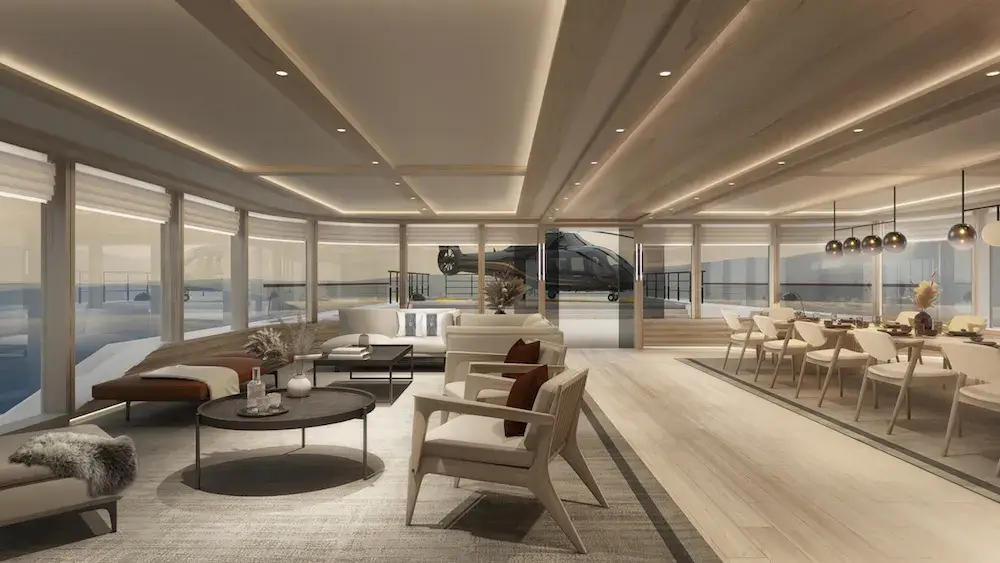 Experience the ultimate luxury with the World Traveller configuration. This exclusive design boasts a helipad at the aft and an additional guest lounge located below at the main deck level. Indulge in a plethora of aquatic adventures with ease thanks to the generous capacity of this vessel. Boasting ample space, it can effortlessly accommodate a wide array of tenders and toys, ranging from an electric luxury tender to a landing craft, two expedition RIBS, quad bikes, a submersible, jet skis, an amphibious vehicle, and even a beach buggy.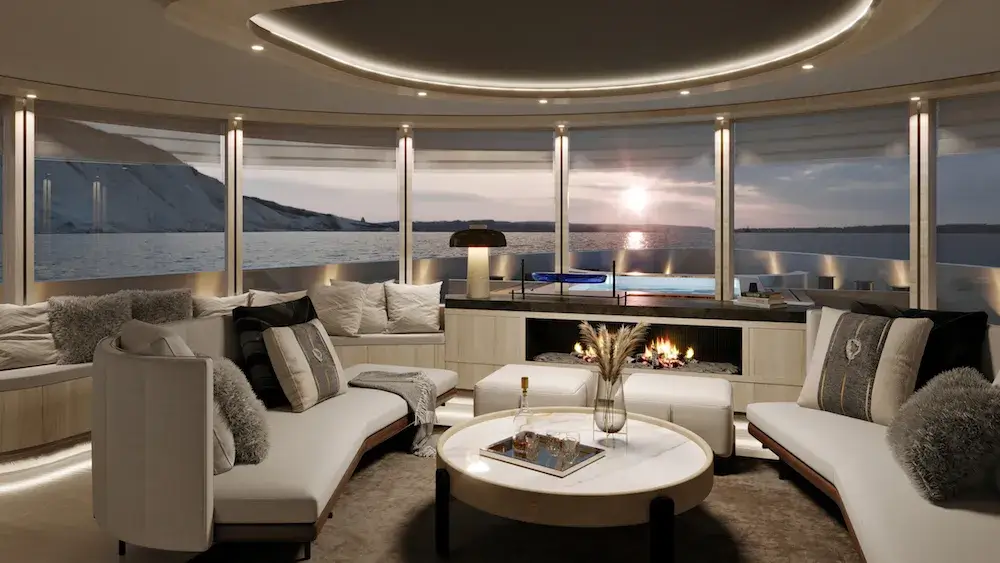 Introducing the Air Explorer version – a stunning aircraft that boasts all the impressive features of the World Traveller, but with a unique twist. Say hello to a helicopter hangar that replaces the aft guest lounge, making this aircraft a true explorer's dream. Experience high-latitude or trans-oceanic cruising like never before with this configuration. Enjoy the convenience of having storage for a helicopter right at your fingertips.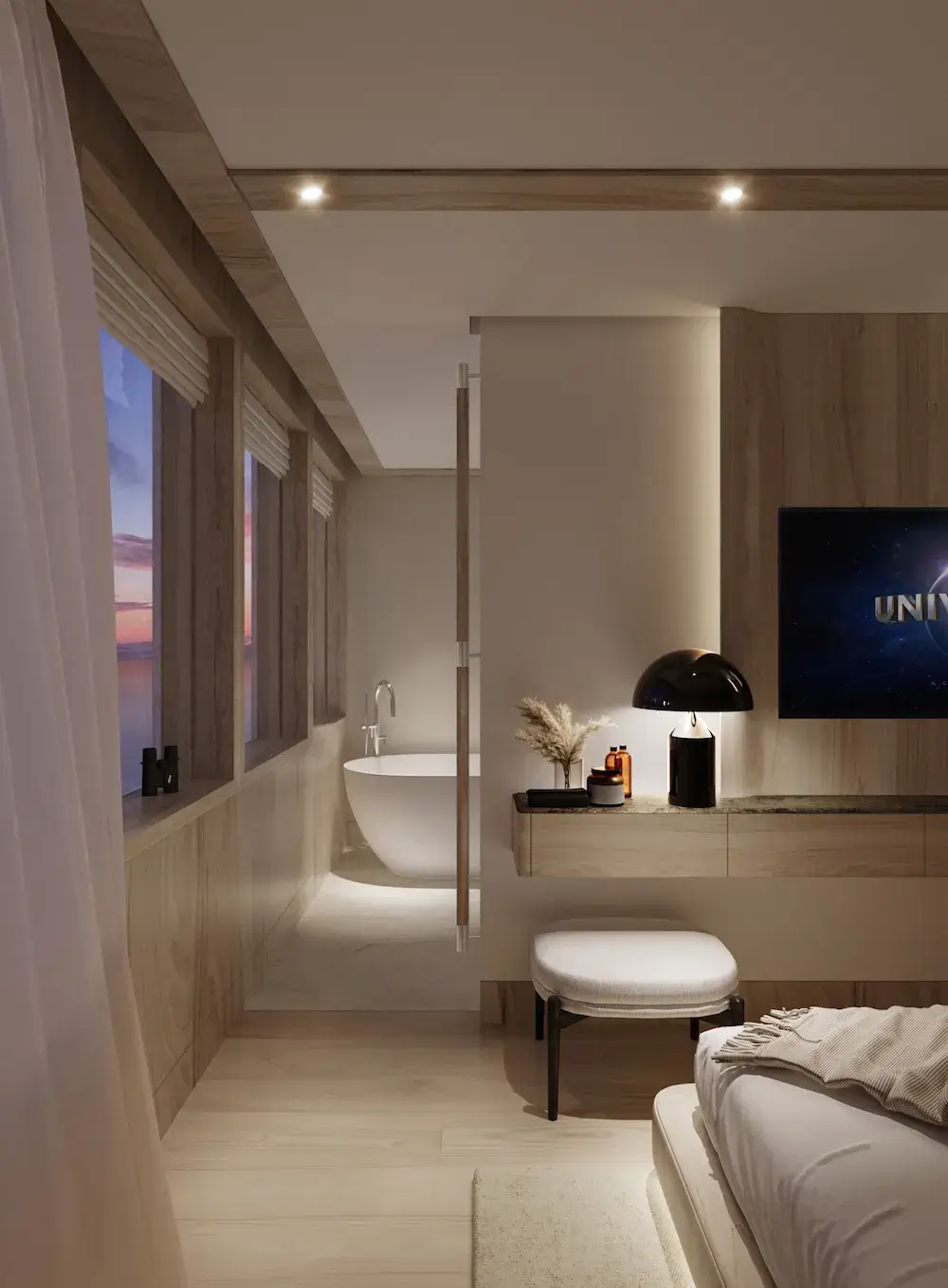 At Mimer, they are passionate about exploring hybrid and alternative power and propulsion options. Believe in incorporating sustainable principles throughout design and construction to create a better future for the planet. Commitment knows no bounds, from utilizing recycled and recyclable materials to sourcing local products.
The state-of-the-art technology includes the use of eco-friendly antifouling and the implementation of measures to protect biodiversity. With a steadfast commitment to eco-conscious practices, this yacht is dedicated to reducing its environmental footprint and championing sustainability at every turn.