Introducing the highly coveted Bowmore ARC-52 Mokume Edition, set to make waves at auction with an estimated value of up to $275,000. Don't miss your chance to own this exceptional piece.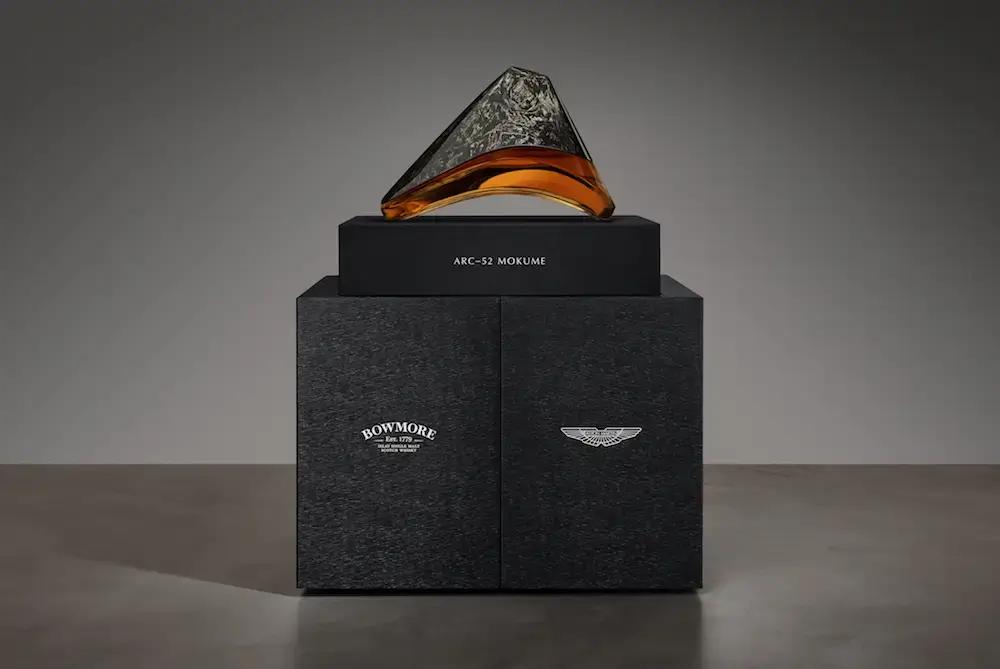 The Bowmore ARC-52 Mokume Edition is a stunning decanter that has been expertly crafted by Aston Martin. It contains a rare and exceptional 52-year-old vintage whisky from the renowned Bowmore Distillery. This item of collection will be showcased at the upcoming Sotheby's auction in London on May 26th.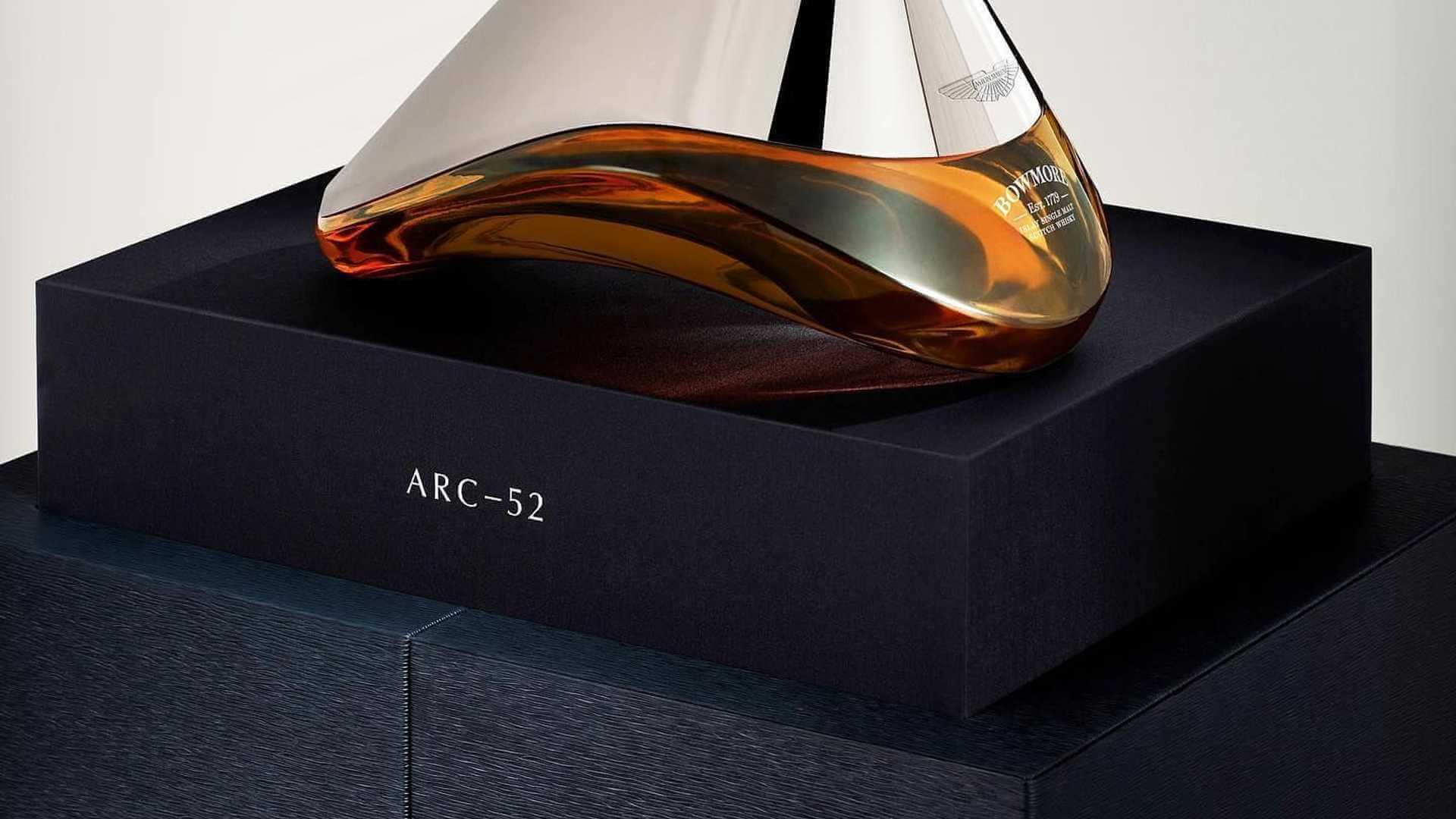 This edition is inspired by the Japanese metalworking technique known as 'Mokume-Gane', which means 'wood grain metal' in English. The craft in question is a traditional one that involves creating a laminate using mixed metals. The resulting product features unique patterns that are reminiscent of the intricate patterns found in natural wood grains.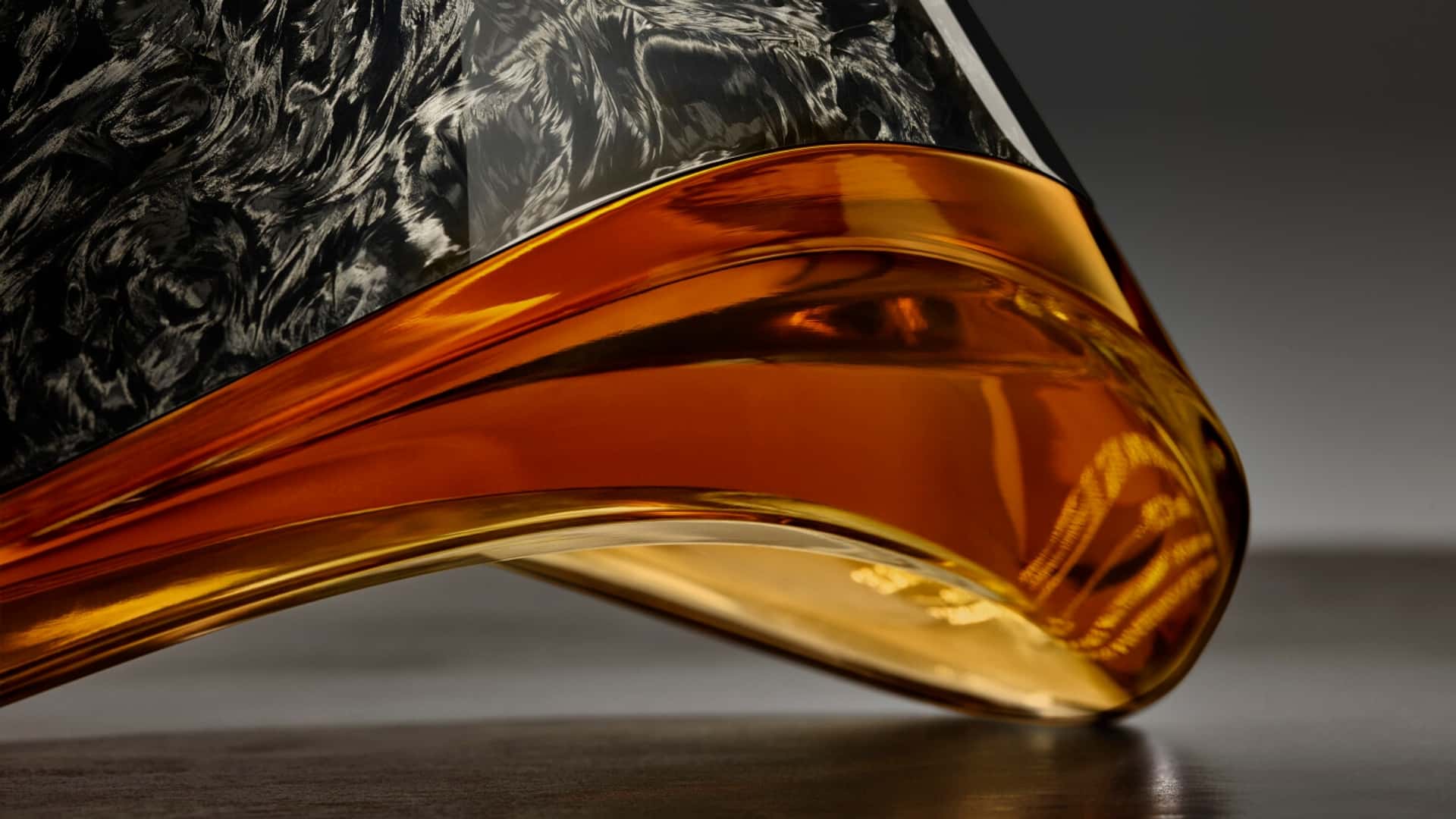 Crafted with the finest carbon filaments and construction techniques, the top of the ARC-52 decanter is a true work of art. Aston Martin, renowned for its commitment to precise engineering, has applied the carbon fiber technology utilized in their high-performance vehicles to craft the sculptural top of the decanter. Carbon fiber is an exceptionally lightweight material that is also stronger than steel. This makes it an excellent option for manufacturing high-performance components. Aston Martin's dedication to incorporating carbon fiber into their automobiles is apparent in their flagship hypercar, the Aston Martin Valkyrie, as well as in the AMR23, the company's Formula 1® race car. The ARC-52 decanter top utilizes carbon fiber to offer both exceptional durability and a visually stunning display of modern engineering and design.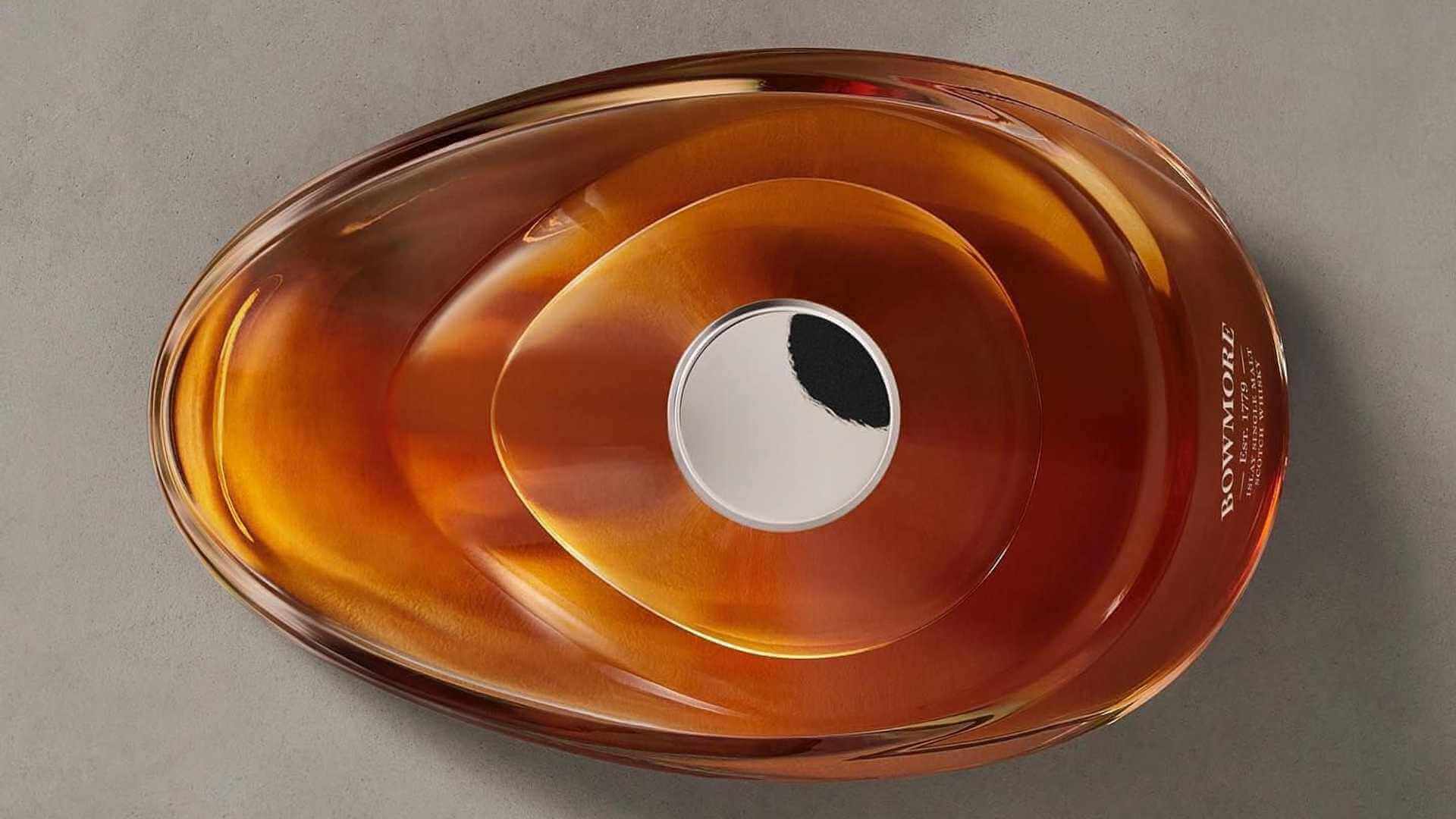 The decanter's carbon fiber component has been skillfully crafted using a unique technique that mimics the mokume texture. This results in a stunning natural appearance that resembles the patterns found in wood grain or layered rock formations. The finish of this exceptional 52-year-old whisky is a beautiful replica of the dark rocks discovered in the bay of Loch Indaal, where the famous Bowmore Distillery is located, as well as the charred inside of the cask in which it was aged.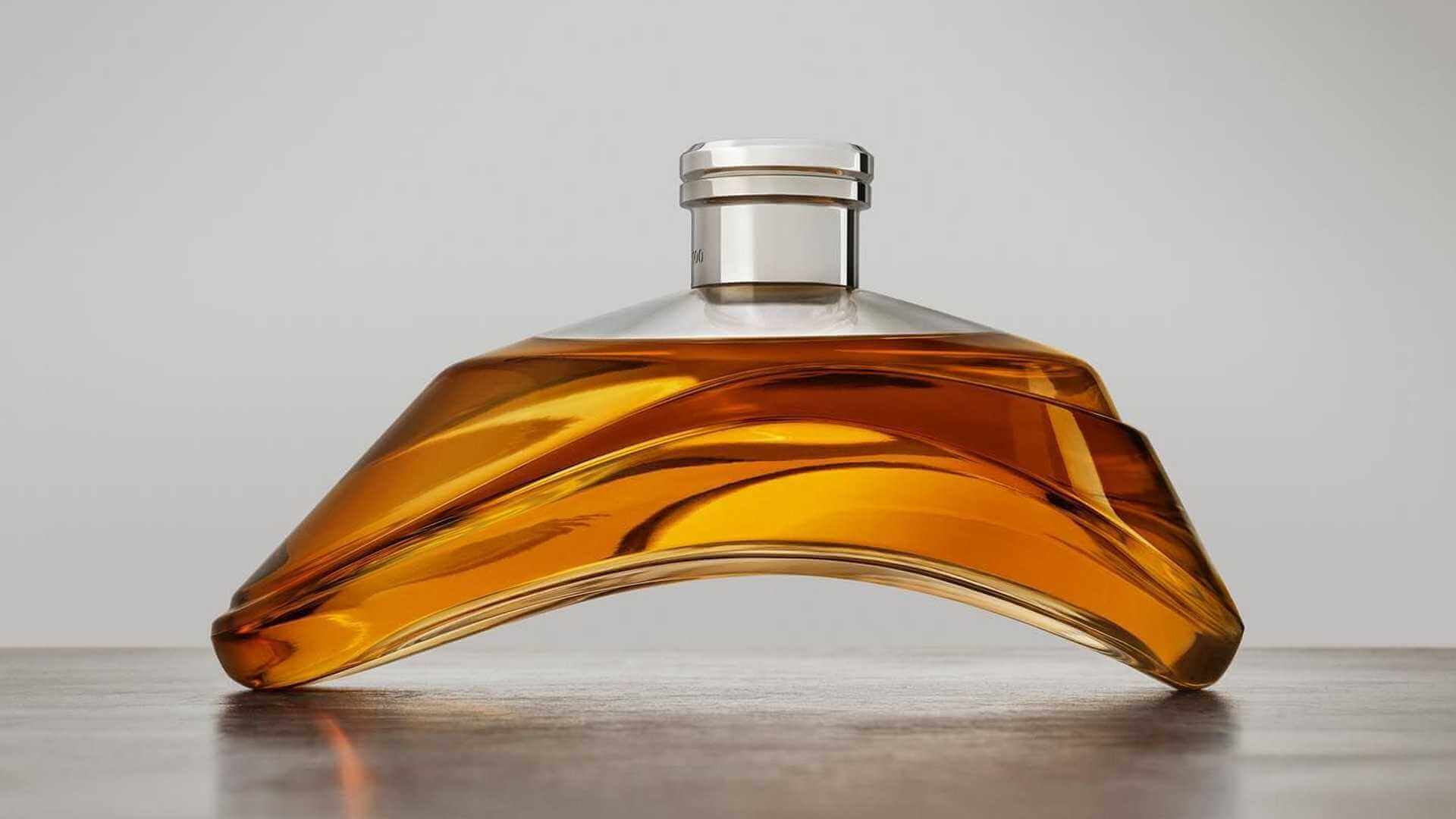 The exceptional decanter's design is a beautiful blend of futuristic elements and traditional whisky vessel, visually representing the passage of time. The decanter's design seamlessly blends natural and man-made contours, resulting in a weightless appearance as it delicately balances on two points. The design was inspired by Aston Martin's well-known design philosophy, which prioritizes creating stable, refined, and lightweight proportions. This balance is crucial in automotive design.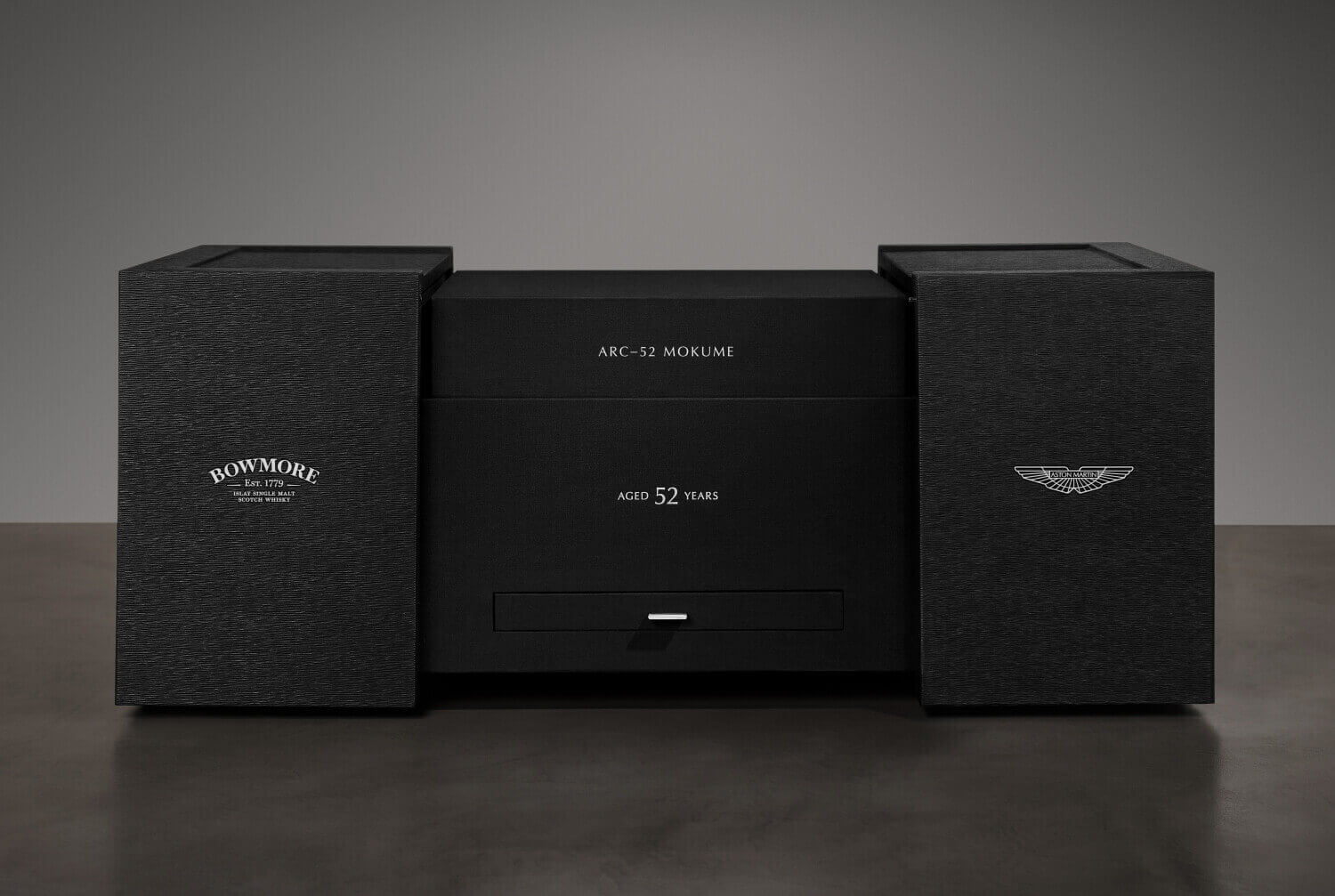 The decanter's unique shape was created through a combination of advanced 3D printing technology and skilled clay modeling by experts. The design of the product meets Aston Martin's high standards for achieving balance and optimal form. As a result, it is a timeless work of art that seamlessly blends heritage and innovation.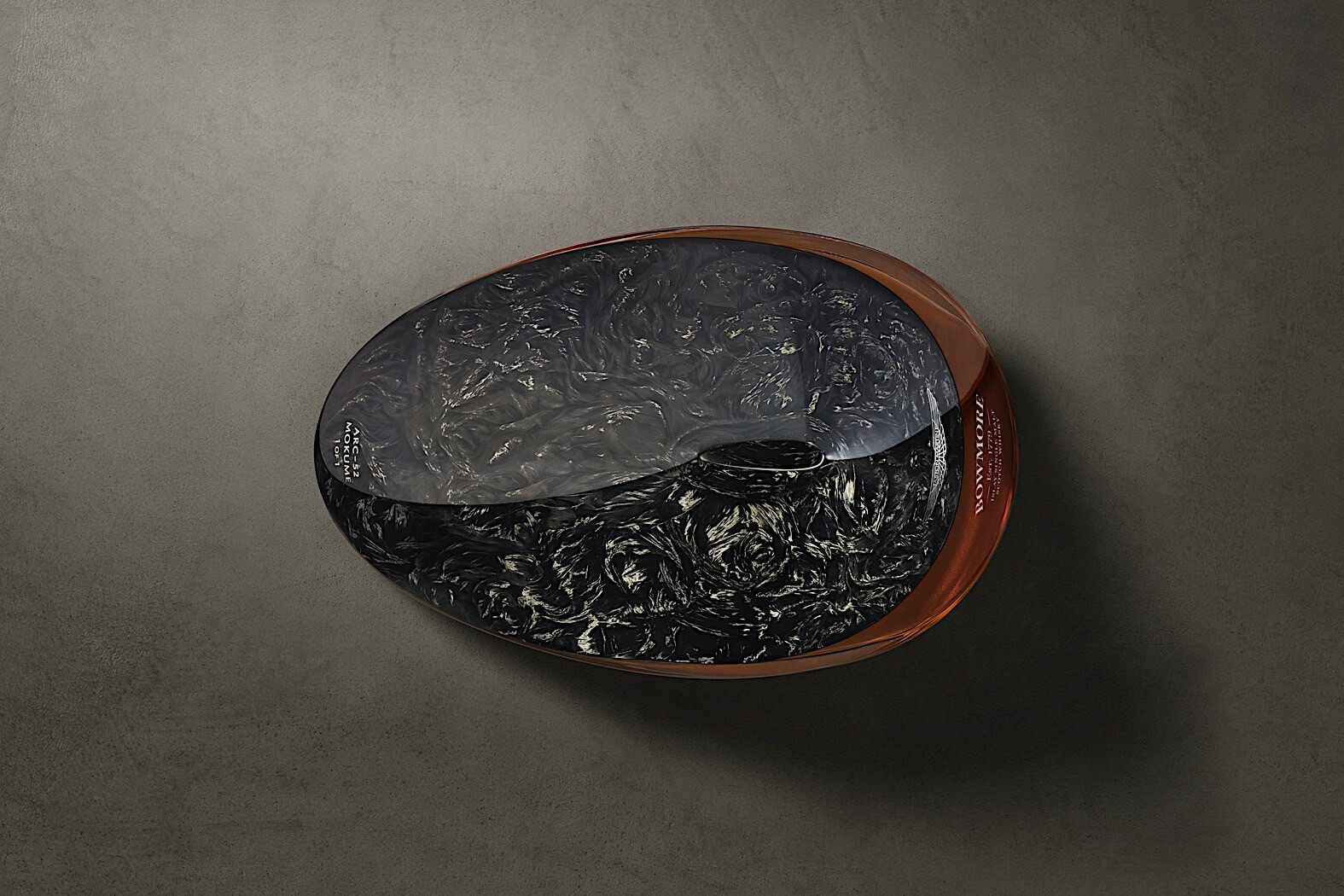 The Bowmore ARC-52 Mokume Edition is a highly coveted collector's item that can only be obtained through Sotheby's auction. It is estimated to be priced between £140,000-220,000 ($175,000-275,000). The fortunate bidder who wins this auction will not only become the owner of an exceptional decanter but will also have the privilege of visiting Bowmore Distillery and driving the exclusive Aston Martin DBX Bowmore Edition during their stay on Islay. Aston Martin's personalized service, Q by Aston Martin, created the DBX Bowmore Edition, which is a unique specification limited to only 18 examples. The DBX is accentuated by Bowmore-branded copper inlays that are made from the copper of the original whisky still. These inlays are located on the side strakes of the vehicle.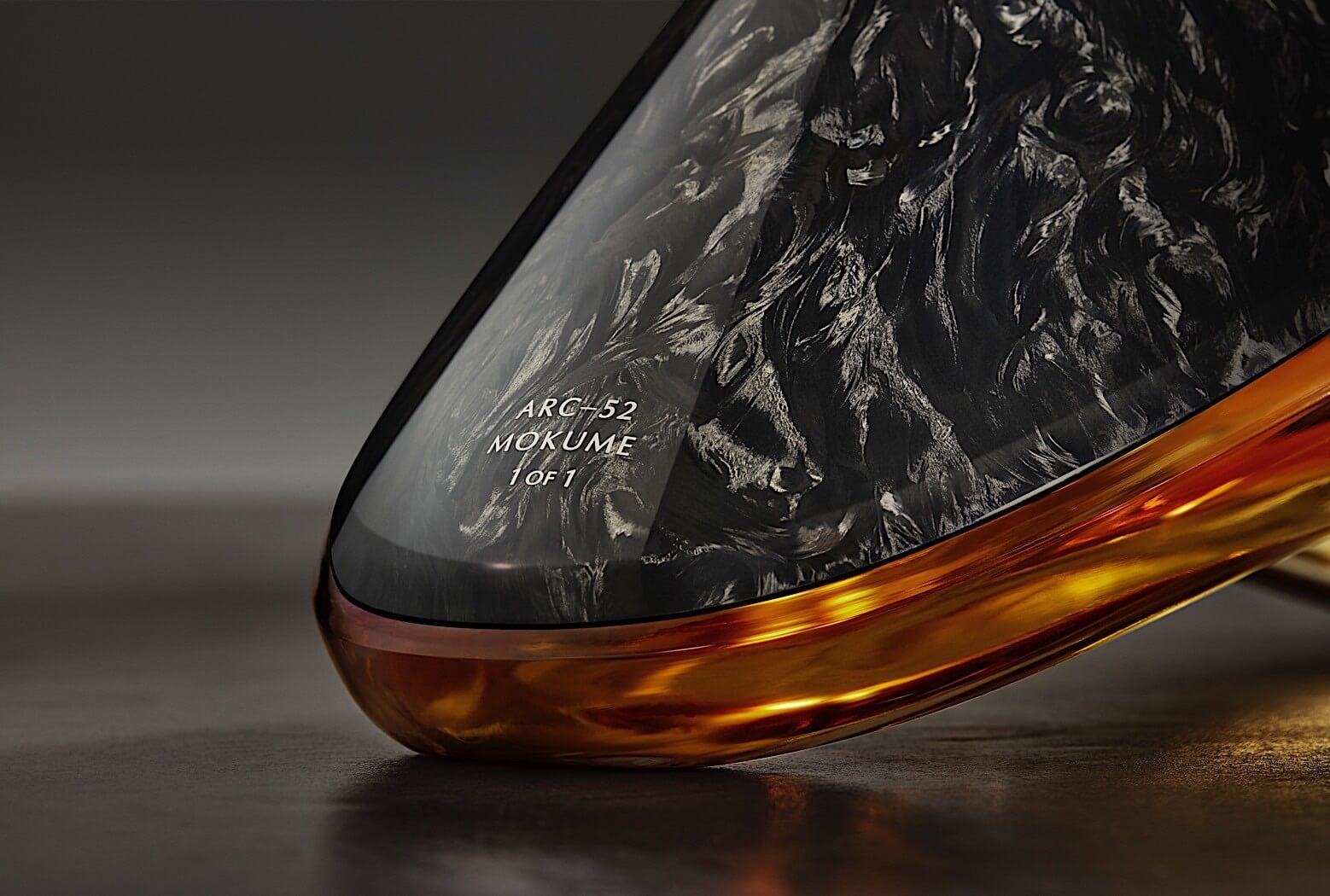 The auction's earnings will be given as a donation to The Bowmore Legacy, which is a committed and enduring initiative that provides aid for the employment, education, and housing requirements of the young people in Bowmore. The initiative's goal is to offer reasonably priced and assisted housing alternatives, along with crucial employment skills, to young individuals who encounter obstacles in finding employment.