Skeletal, with exotic and iconic designer level class, which displays innovation driving forward – portrays you as an adventurous personality who loves experimenting; you have the upscale and rare in its own class the Roger Dubuis Skeletal Double Flying Tourbillon watch piece.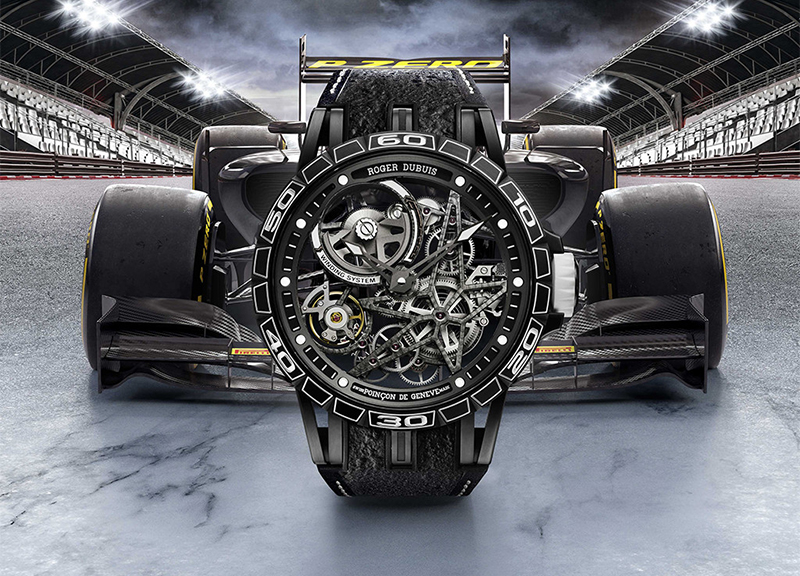 A collection that will only be prided by a selective few, imagine walking into a boardroom, talking to a client and he notices your taste, upper-crust style, suited in grey and turquoise combination while your Excalibur Pirelli Sottozero timepiece flashes before them.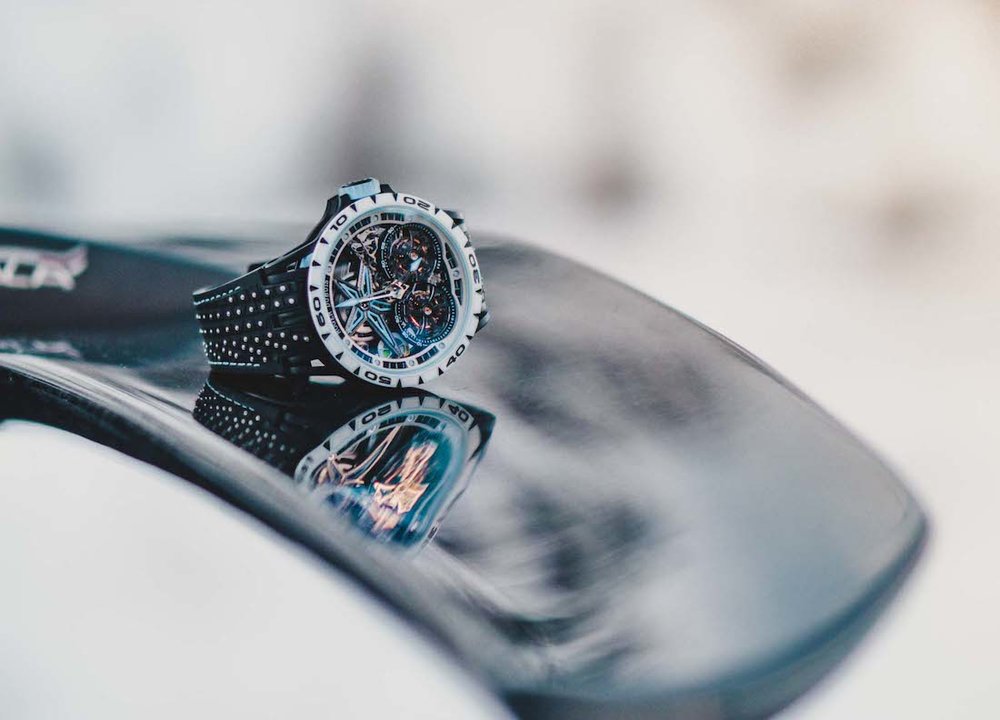 You would leave your clients surprised and surmised about your uptown and plush styling. Surely you would deliver the vibes, clients wouldn't forget about you. Impact, impression is what counts with this timepiece – exquisiteness, and uniqueness. Wearing a rare collectible says a lot about your personality. Your choice of affluence and prosperity should wear you in balance.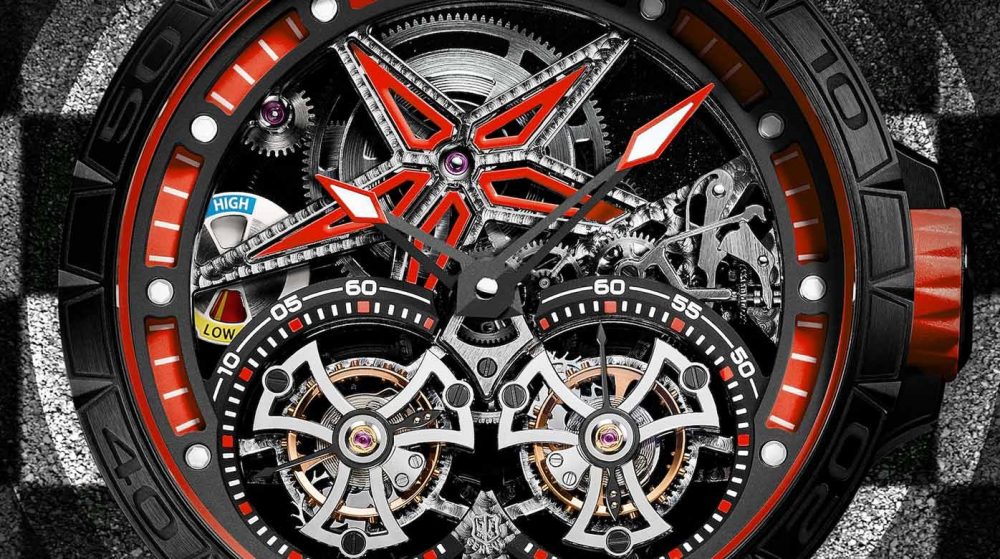 Double flying tourbillion, is made of loaded components; the lavishness of the timepiece is a combination of Swiss watchmaking finesse, the engineering mastery of Pirelli. Roger Dubuis launched the Excalibur Pirelli Sottozero timepiece, fusing Pirelli's engineering and design aesthetics, producing a marvel inspired by Pirelli's legendary Sottozero winter tyres.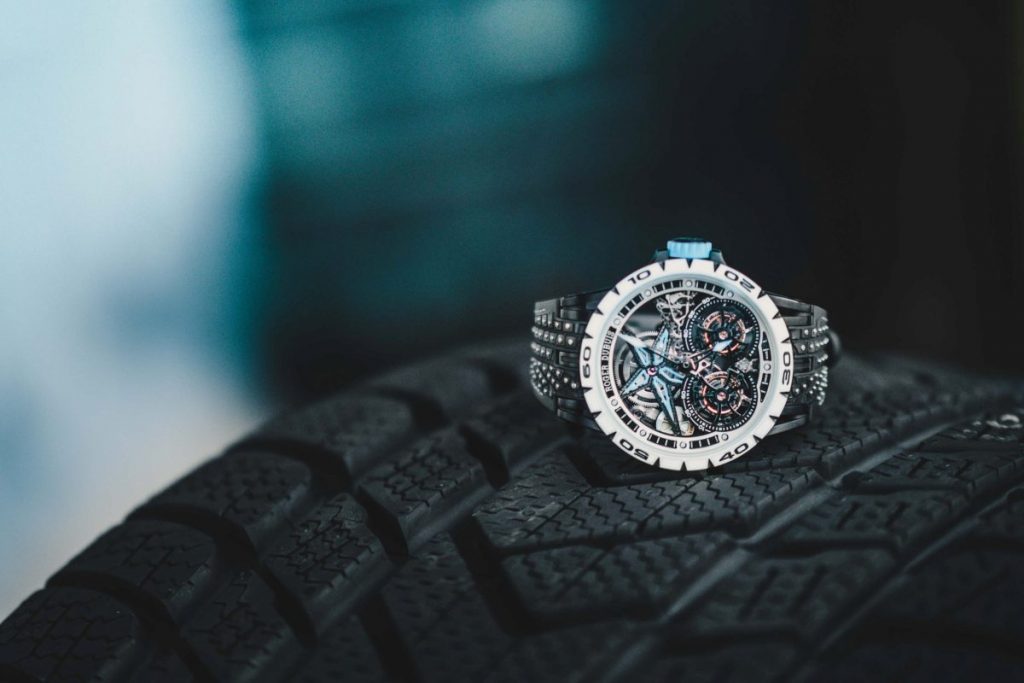 The watch mechanism is complex but carries the charm of catching a glimpse of engineering feats captured in a dial. The double flying tourbillion is launched to commemorate the iconic supercar Maison, produced with a titanium studded timepiece that leaves the pack leagues behind it.
Look forward, display your lavishness and overflowing confidence that matches the racing greats. Sporty and adventurous in its completeness, the designer impression is the pinnacle you would love to see people noticing instantly. Designed with white ceramic bezel, combined well with blue markings reflected in the inlays, people will take time to understand the engineering feat went into making such an intricate and delicate timepiece.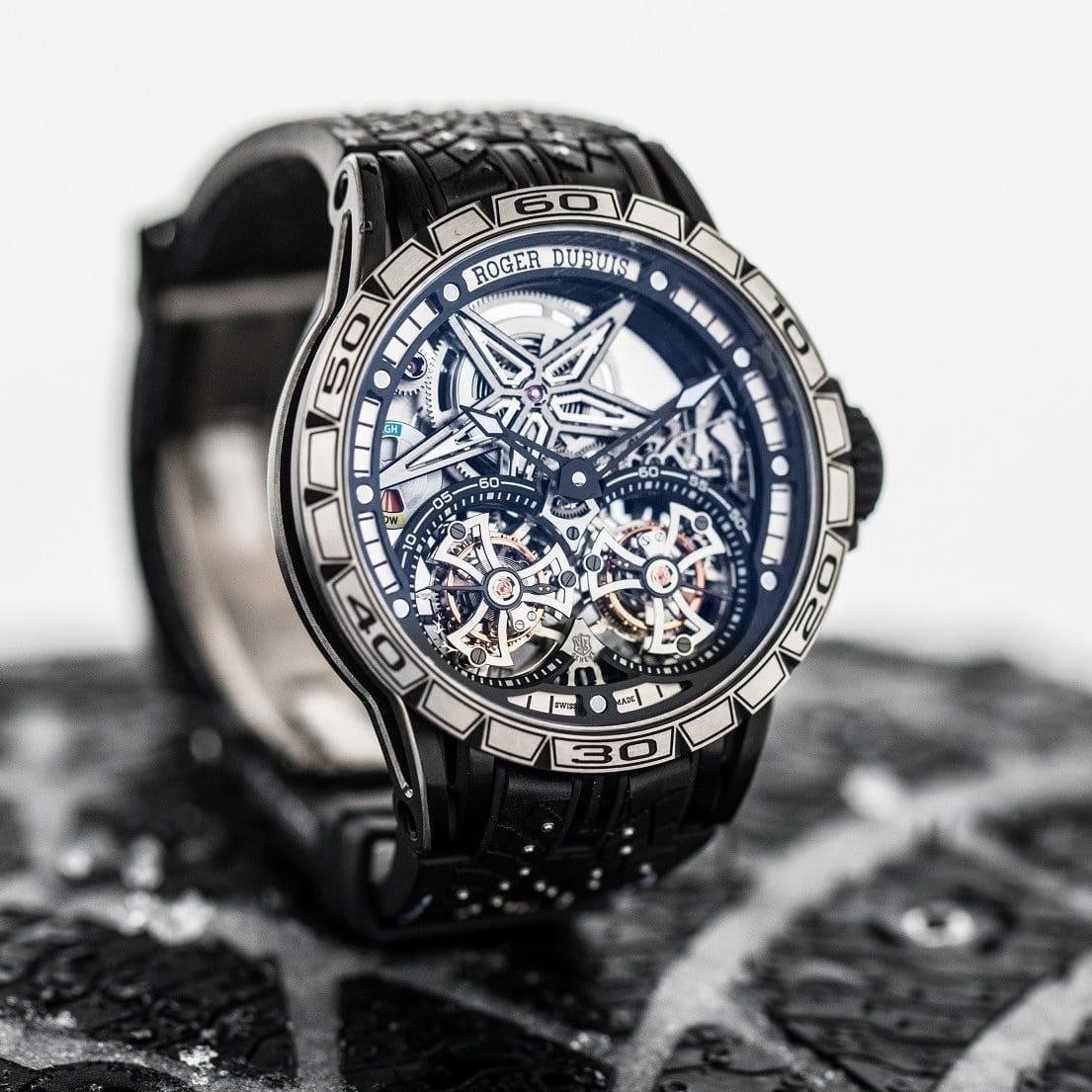 Concluded with titanium and sapphire crystal case, the caliber is hand-wound, decorated with signature blue Astral Skeleton and multi-colored power reserve indicator. The visual impact is created with the speedometer like seconds counter symbolizing the racing cars' cockpit fuel gauges, the exquisite Excalibur Pirelli Sottozero timepiece has a generous 52-hour power reserve.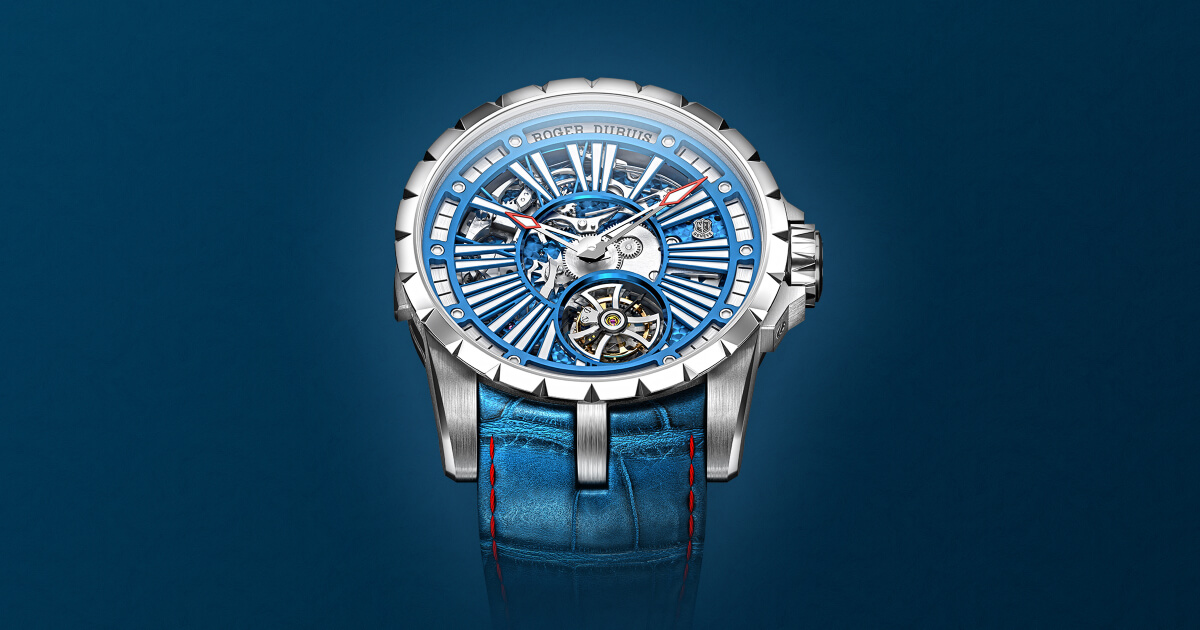 Perfected to the T, the exclusive and rare timepiece is only limited to 8 pieces; so you are of the luckier 8 in the world who will lay their hands on. The strap is made from Pirelli tyres, the inlays of which are certified by Pirelli itself. The interior of which is the profile of the Pirelli Cinturato Intermediate tire.
Featuring the elegant tread pattern of asymmetrical dimensions, which are exclusive to the premium tires, the timepiece is set with dozen of titanium studs which symbolize the tire performance in ice-cold conditions, Pirelli tires are known for. Moreover, available only at select few watches boutiques – the owner of the 8 pieces of Double Flying Tourbillion, will get exclusive invitations to the Pirelli events happening worldwide.