A $16.5 million dollar 2 floor residence at Turnberry Ocean Club is about to be listed and it comes with a admiring membership to an elite country club and priority access to a nearby marina and FBO. The ultra- luxury oceanfront residential glass tower, listed on "Millionaire Row," is being designed by world- renowned architects Robert Swedroe and Carlos Zapata. The island is developed and operated by one of the wealthiest real estate families, the Soffers.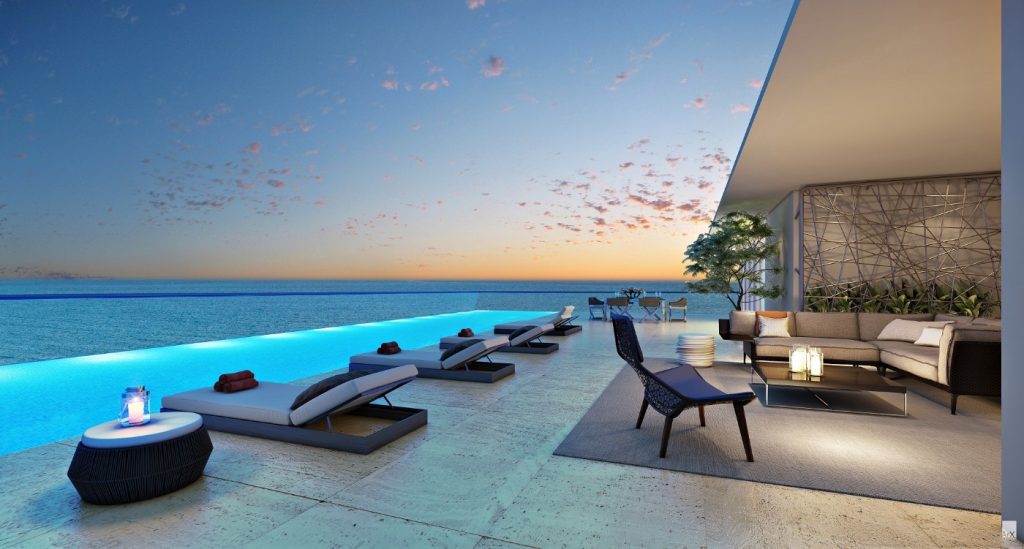 The locals will enjoy an access to the most exclusive club in Miami. A 3 floor private oasis provides the city's first cantilevered pools, sky-high bars and restaurants. Three floor sky club has also full floor dedicated to wellness including an outdoor/indoor fitness center, palates/yoga studio, social room, revitalization spa, wine room and more.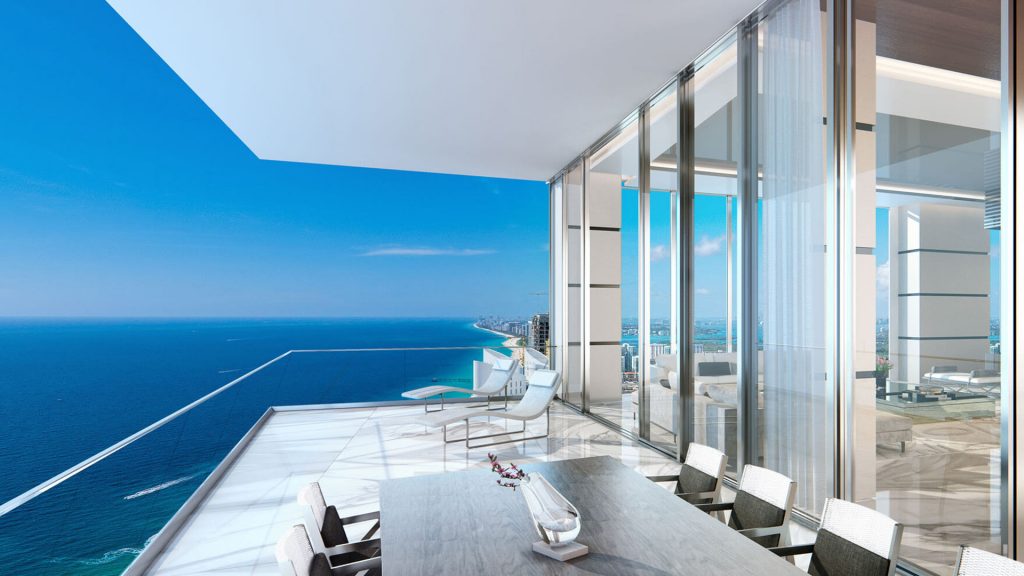 The owners will be granted one year complimentary membership to Turnberry Isle Resort Country Club with access to 2 Raymond Floyd-designed championship golf courses, dining choices including celebrity Chef Michael, Tidal Cave, Turnberry Isle own waterpark with 7 waterslides and the country's first triple flow rider and more.
They will also enjoy marina access and private aviation. Fontainebleau Aviation Luxe Facility at the OpaLocka Executive Airport provides affordable rates, full-service concierge and aircraft maintenance. The recently renovated Turnberry Marina provides 177 floating docks provides priority selection and pricing, as well as twenty-four hour security and housekeeping/boating concierge.
Duplex Collection Penthouse Residence Five bedrooms/ 7.5 baths
Hydrotherapy spa and private pool in residence Den, study, and family room
Flow-through residence with bay views and Atlantic Ocean
Imported Snaidero Italian custom cabinetry in bathrooms, kitchens, and laundry rooms 3 high-speed, direct elevators serving each residence
6,695 square feet (11,035 total square feet)