Biofuels may be the greatest way to accomplish "jet zero," the aviation industry's phrase for zero carbon emissions, but SAF isn't the only way to go green by 2050.
Aerodynamic designs, electric motors, and liquid hydrogen fuel are being tested by aircraft manufacturers to cut pollution.
Embraer Energia Electric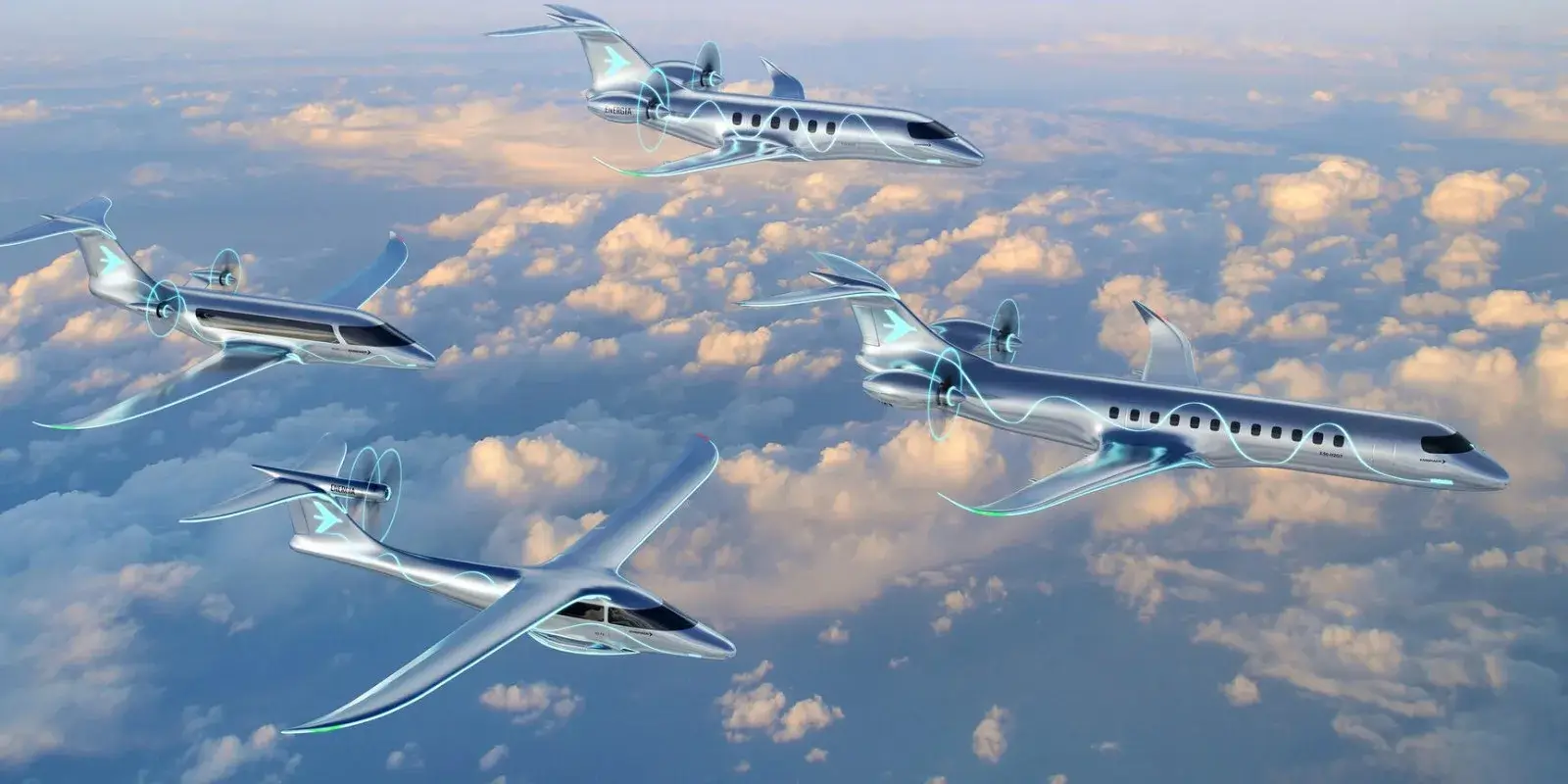 Get ready for the future of aviation! The Embraer Energia Electric, a sleek and modern nine-seat aircraft, is set to take flight in 2035. With a remarkable 200-mile range, this all-electric plane is perfect for short-range trips. The ambitious Brazilian aircraft manufacturer has already committed to achieving full SAF compatibility for all of its aircraft by 2030. However, the company is also forging ahead with its innovative battery-electric jets, such as the cutting-edge Energia Electric, as well as a range of hybrid models.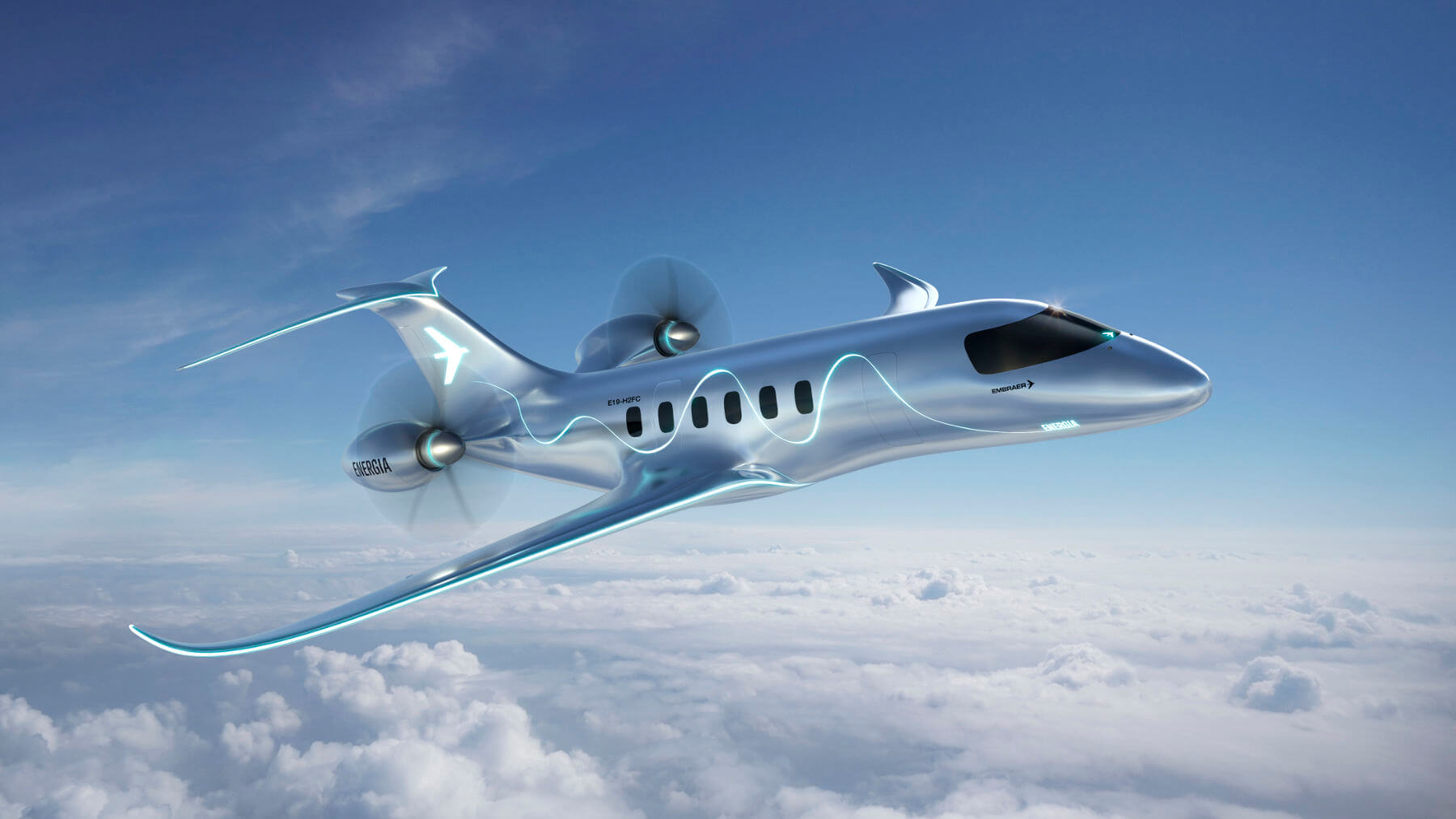 Experience the power of the Energia Electric, equipped with a sleek, glider-inspired wing and a single, counter-rotating prop. With a single electric engine located at the rear, this aircraft is sure to take your flying experience to new heights. With an impressive 80 percent noise reduction, the design of this aircraft is truly remarkable. Additionally, the quick-change batteries located in the nose of the plane will significantly improve turnaround times.
Eviation Alice Executive Jet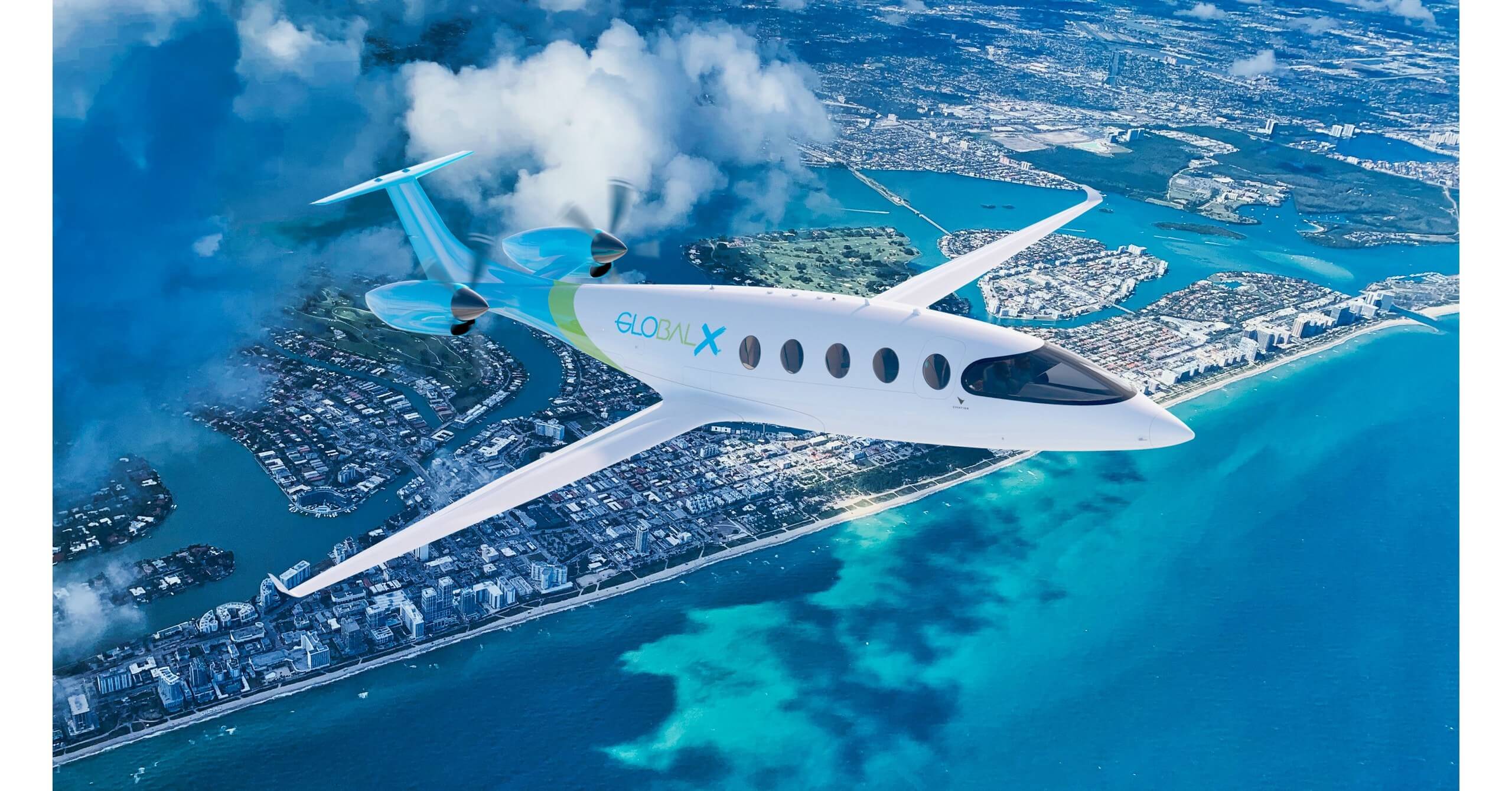 Last year, witness the groundbreaking launch of the world's premier all-electric passenger aircraft by Eviation Aircraft during a successful test flight. Experience the thrill of the skies with Alice, the nine-passenger aircraft that soared at 3,500 feet during its breathtaking eight-minute inaugural flight to and from Washington's Grant County International Airport.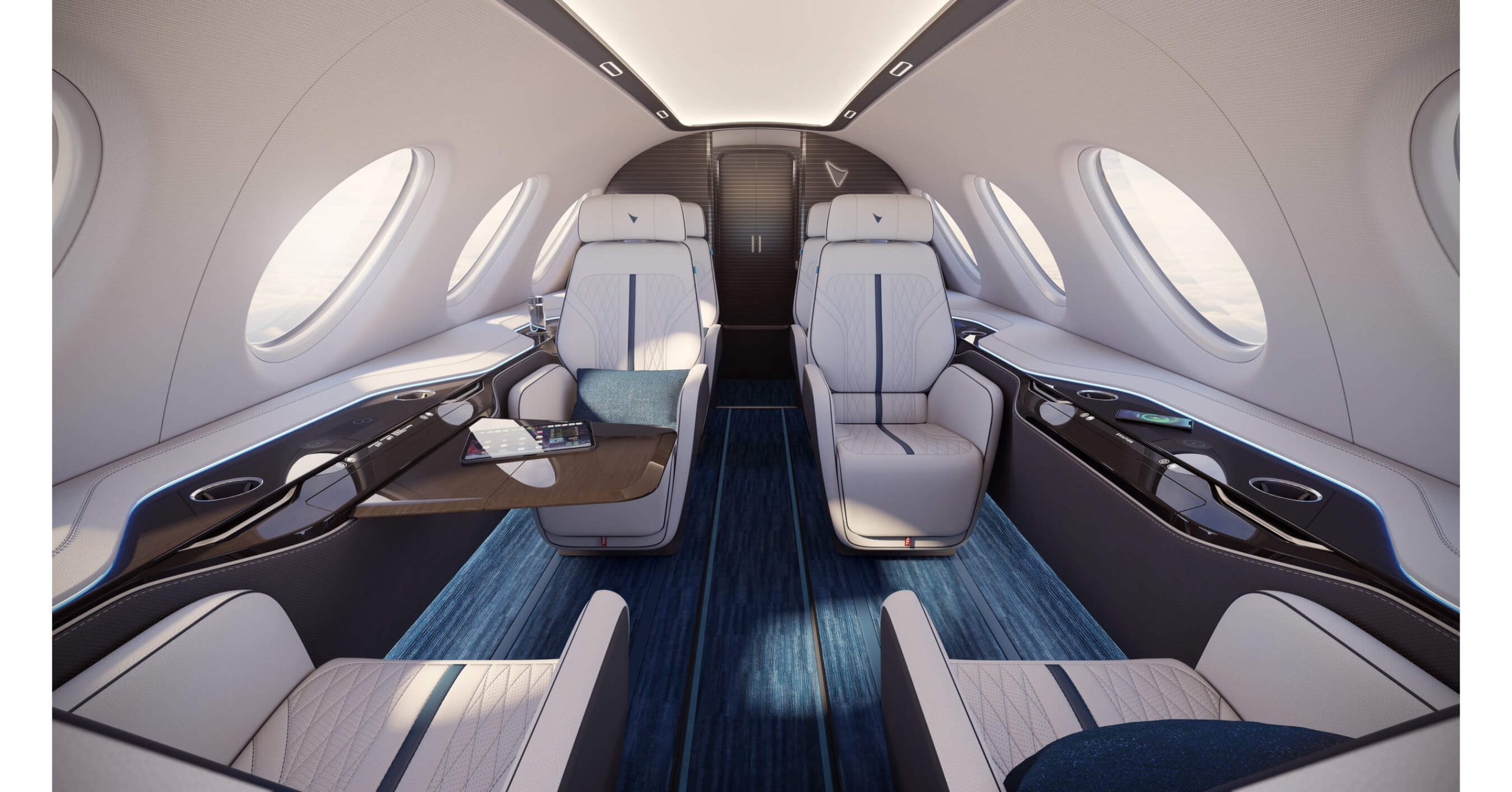 Introducing the revolutionary electric aircraft, capable of soaring through the skies for a remarkable two hours straight, covering an impressive range of 250 nautical miles. That's equivalent to a seamless journey from Detroit to Buffalo, or St. Louis to Kansas City. Experience luxury and comfort in our executive model that accommodates up to six passengers, in addition to the crew. By 2025, Eviation is aiming to achieve certification and plans to deliver its first aircraft to customers by 2027.
Boeing Future Flight Demonstrators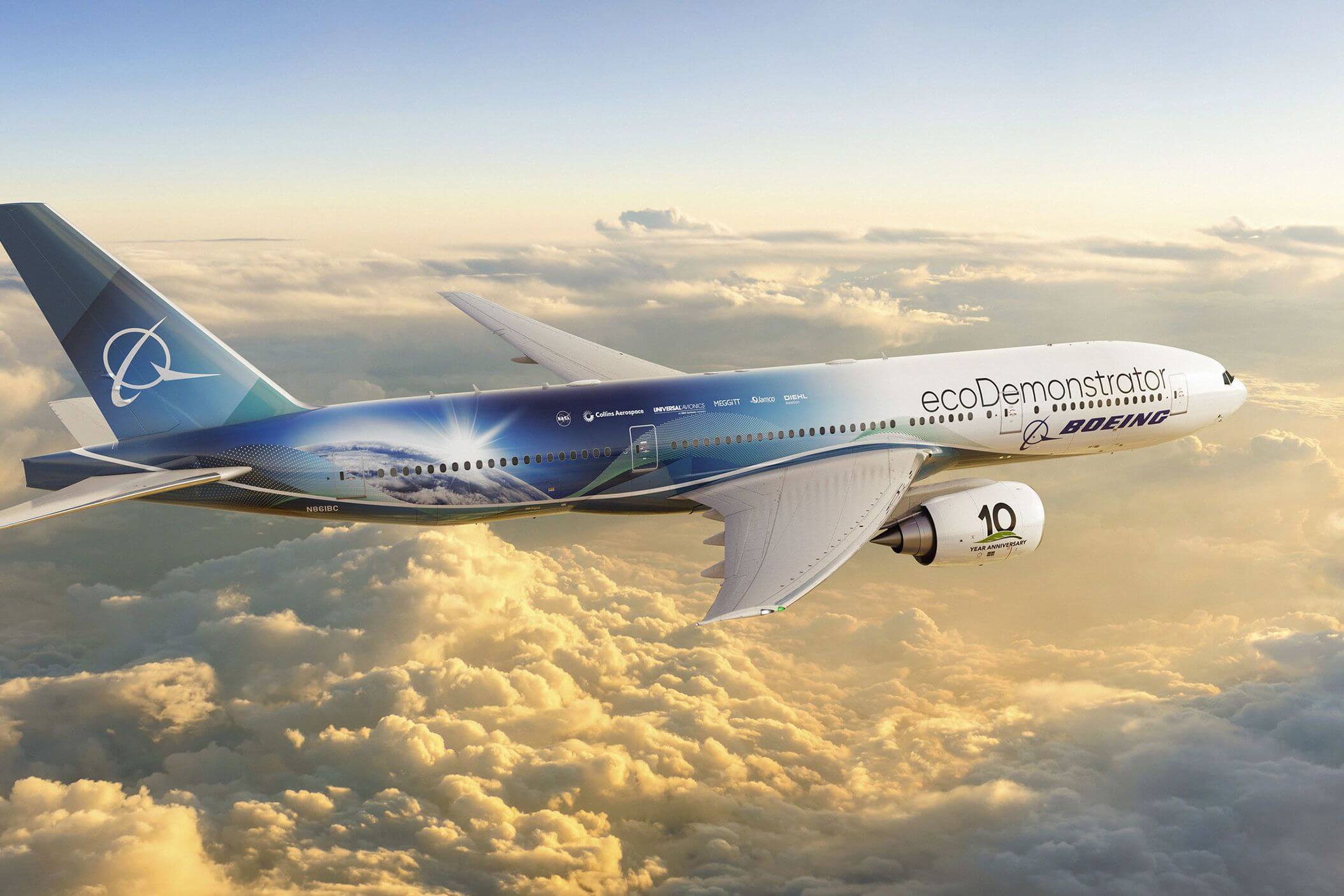 Boeing has partnered with NASA to develop a remarkable Sustainable Flight Demonstrator featuring slender, elongated wings that protrude from the upper section of the aircraft's fuselage. Experience the power of dual engines positioned under each wing and a sleek T-shaped tail at the rear of the aircraft.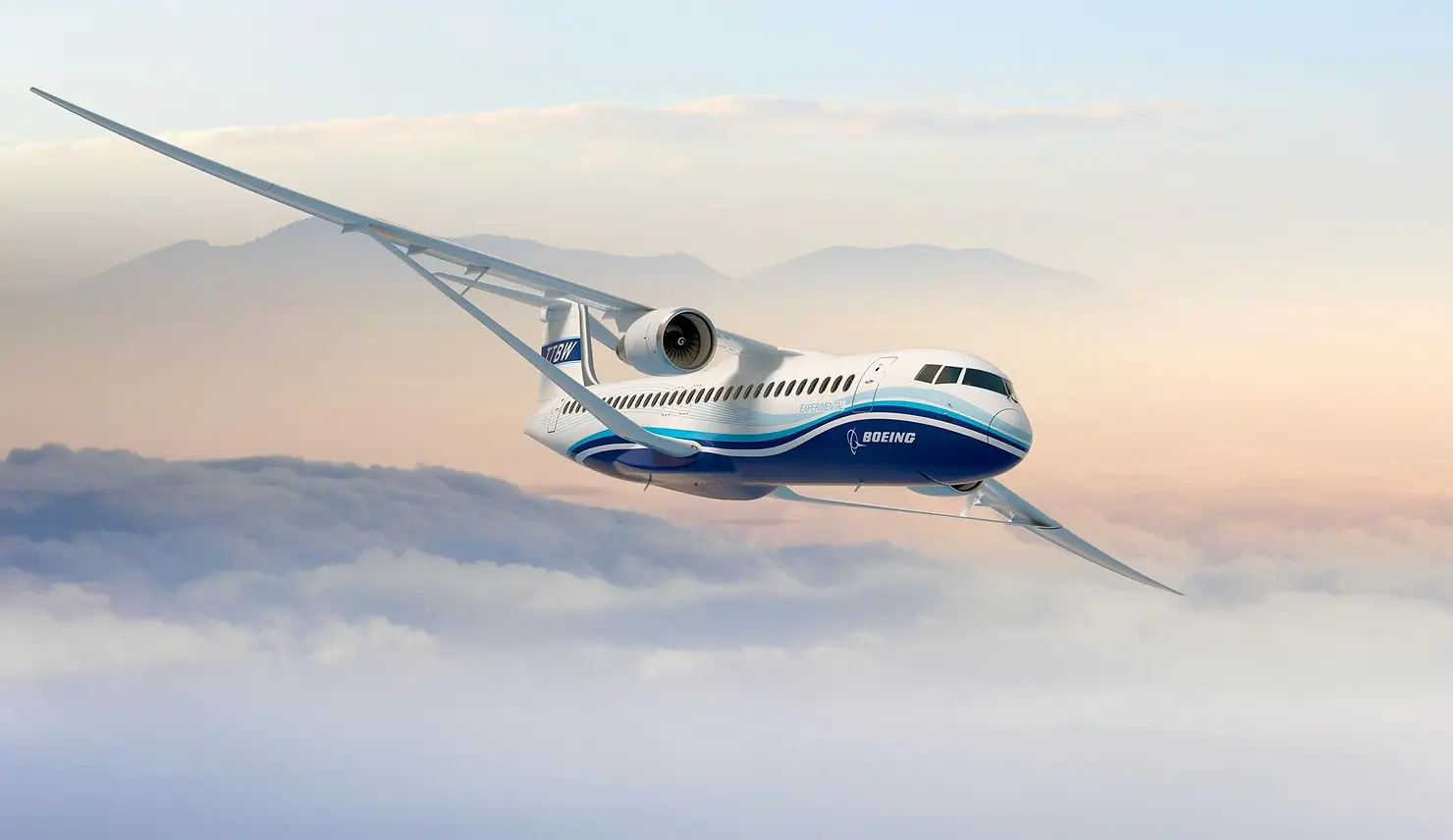 According to NASA, the innovative design boasts reduced drag, which, when combined with anticipated advancements in propulsion systems and materials, has the potential to decrease fuel consumption and emissions by up to 30% in comparison to the most efficient single-aisle aircraft available today. Mark your calendars for 2028, when the highly anticipated inaugural test flight will take place.
Airbus ZeroE Turbofan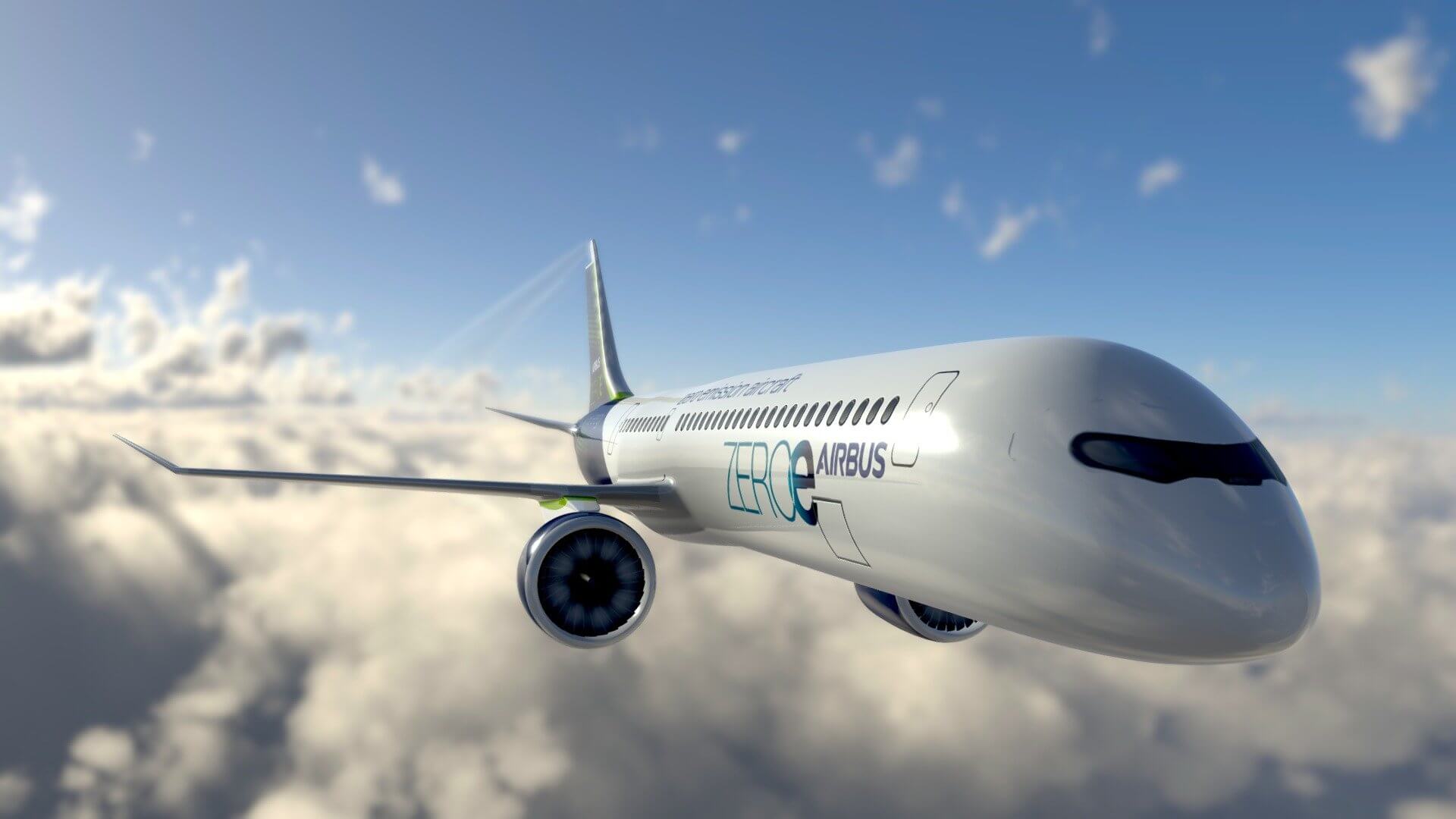 The future of aviation with the Airbus Turbofan – a cutting-edge aircraft designed to run on hydrogen fuel. With its state-of-the-art hybrid-hydrogen turbofan engines, this plane delivers unparalleled thrust and performance. Join us on our mission to revolutionize the skies and bring you a hydrogen-powered commercial aircraft by 2035.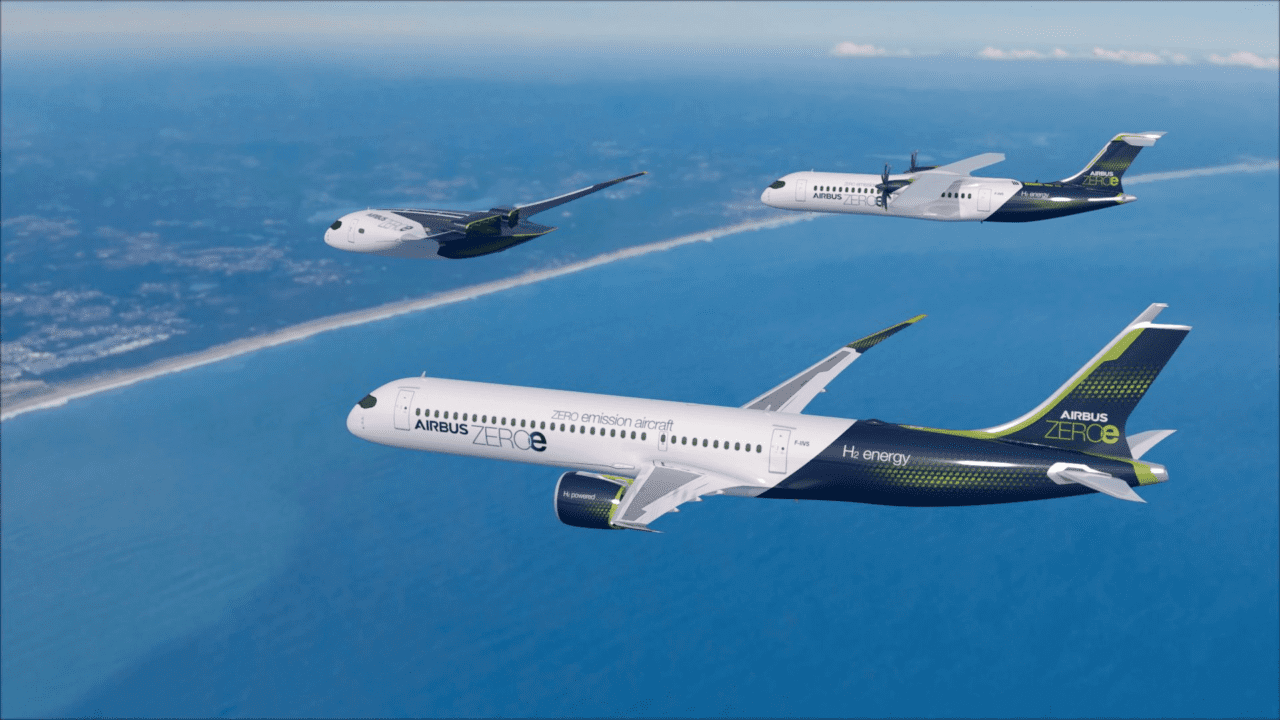 Discover the cutting-edge liquid hydrogen storage and distribution system, strategically positioned behind the rear pressure bulkhead. Experience the ultimate in air travel with a design that can seamlessly accommodate between 120 and 200 passengers. Enjoy the freedom to travel transcontinentally with an impressive range of 2,000 nautical miles.
Flying V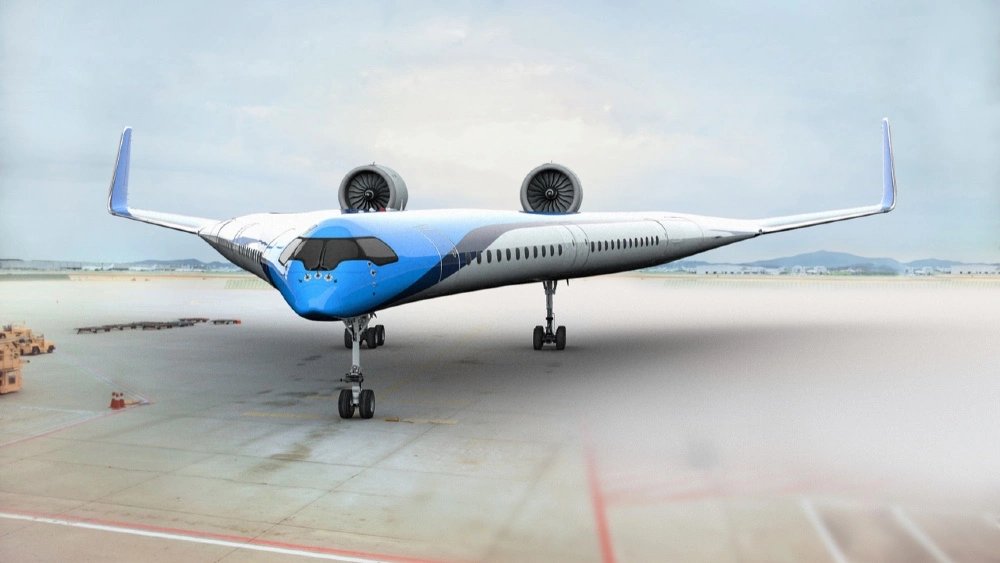 Introducing the revolutionary Flying V – an experimental aircraft that boasts an impressive 20-percent increase in fuel efficiency compared to traditional commercial jetliners such as the Airbus 350. Imagine a world where carbon emissions are a thing of the past. This vision could become a reality with the incorporation of hydrogen fuel cells in our long-term plan. Introducing the latest innovation in air travel – a groundbreaking concept that boasts a capacity of up to 315 passengers. This revolutionary idea is the result of a collaboration between the brilliant minds at Delft Technical University's Aerospace Engineering department, along with the esteemed Airbus and KLM Airlines. In 2020, the university conducted a rigorous test on a scaled, 10-foot model in Germany. Currently, the team is focused on bringing the larger and more intricate version to completion and conducting thorough testing. Experience the grandeur of a 214-foot wingspan with our final aircraft.
Maeve 01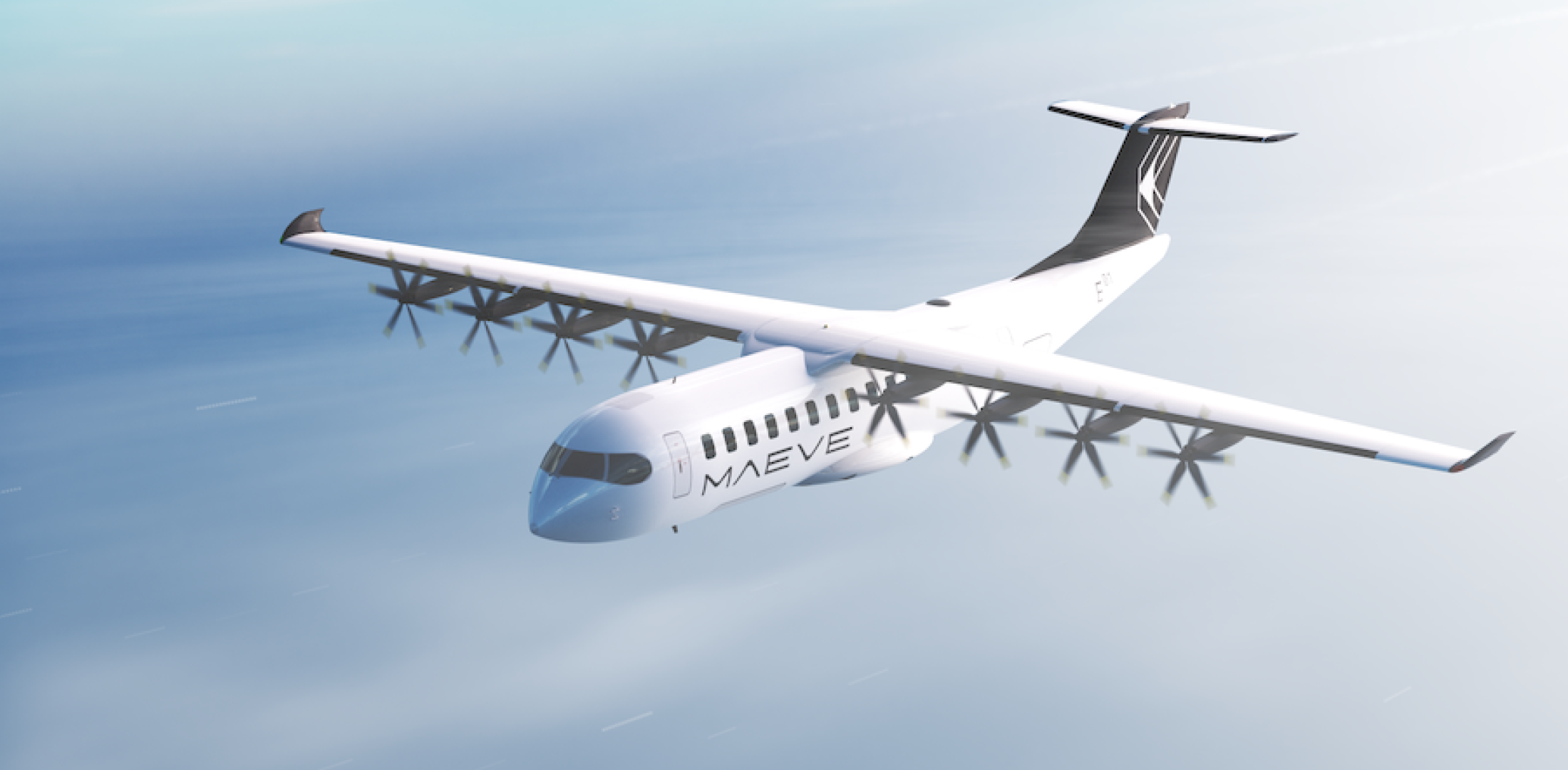 Introducing the revolutionary 44-passenger electric airplane, developed in partnership with the prestigious TU Delft aerospace program and a team of global aerospace experts. With 20 units already reserved by commercial air providers, this cutting-edge aircraft is set to transform the industry. Introducing the revolutionary Maeve reCharge – a dedicated charging system that can power up your aircraft in just 35 minutes. This game-changing concept is set to take the industry by storm. Experience lightning-fast turnaround times with Maeve aircraft, which can be ready for their next flight in just as much time as it takes to refuel a traditional aircraft. With a range of approximately 250 miles, the Maeve 01 is capable of connecting numerous cities across the globe. In just five short years, the company plans to commence testing, paving the way for commercial operations to launch by the year 2030.
Airbus Blended Wing Maveric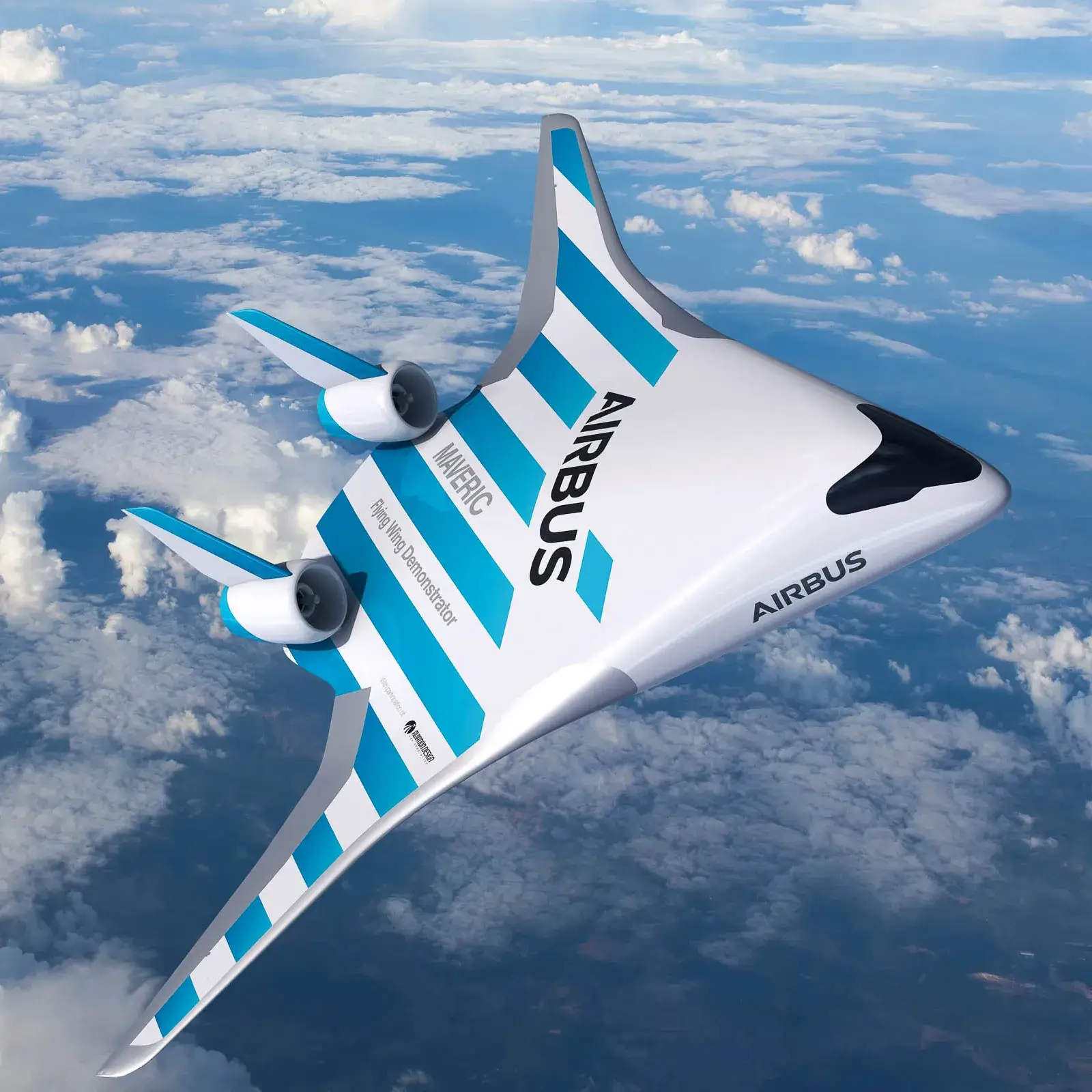 Airbus is committed to revolutionizing the aviation industry with the world's premier hydrogen-powered commercial aircraft, set to take flight by 2035. Introducing the revolutionary blended-wing Maveric concept from the company, designed to accommodate up to 200 passengers with the power of hydrogen. With an impressive estimated range of 2,500 nautical miles, this aircraft is set to transform the way we travel.
Enjoy the revolutionary design of the blended-wing-body aircraft, where the wings seamlessly integrate with the main body of the plane, resulting in an impressively spacious fuselage. Experience the innovation of our unconventional design that stores liquid hydrogen tanks beneath the wings. Our cutting-edge technology features two hybrid-hydrogen turbofan engines that provide unparalleled thrust.